Serena Williams: Writing Her Own Script for Success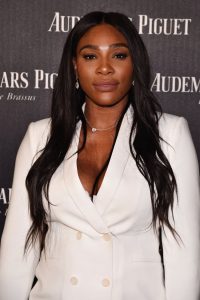 She is the only woman to rank amongst the world's highest paid athletes, claiming a spot nearly dead centre on the annual list compiled by Fortune Magazine. In 2016, Serena Williams cashed in almost $27m in prize money and endorsement deals with a variety of brands such as Nike and JP Morgan Chase. The bonanza took the athlete's career earnings up to $84m, almost triple the amount claimed by any other tennis player. Serena Williams is not just a sports phenomenon – she has become a brand and a statement.
An exuberant winner – with signature leaps of joy, fist pumping, and other festive expressions – Serena Williams break the mould: she not only outshines her opponents on and off the court, she also inspires a generation of African-American girls who may revel, without a shred of shame, in excellence. Ms Williams resolutely shattered the notion that great accomplishments must remain devoid of swagger: she is good – the best – and makes no excuses for it.
With no less than 23 grand slam titles to her name, Serena Williams has been likened to a tennis machine, albeit a most charming one. Chris Evert, who reigned supreme during the 1980s, called her "a once-in-a-century phenomenon" whilst John McEnroe thinks she is the greatest tennis player of all time.
"In a class all her own, Ms Williams doesn't stick to the pre-arranged script and displays zero tolerance for anything even remotely resembling racism."
In fact, she can be quite outspoken. In Wimbledon, playing Heather Watson in 2015, she menacingly wagged her finger at the stand after the crowd had become a bit too boisterous in its support for the home favourite: "don't try me." She went on to dispatch Ms Watson 6-2, 4-7, and 7-5. Always graceful, and magnanimous in victory, she congratulated her opponent afterwards on "the toughest match yet". Wimbledon was not the first incident. In 2009, during the US Open, Ms Williams verbally doused a linewoman in four-letter worded abuse after repeated dubious calls. She won't hold back and shows joy, humour, and rage in almost equal measure.
Up to recently perceived as a predominantly "white" sport, tennis has not always been kind to Serena Williams. During a 2001 match against Kim Clijsters at Indian Wells, California, the crowd booed, jeered, and racially abused the then 20-year old, cheering her every unforced error in a vituperative outburst; unashamedly – and very loudly – cheering for the Belgian player over the American one. Raising a clinched fist reminiscent of John Carlos and Tommie Smith's iconic Black Power salute at the 1968 in Mexico City, an already-then combative Serena Williams managed to defeat the talented Kim Clijsters before refusing play Indian Wells.
Ms Williams ended her unspoken boycott of the venue in 2015, returning to donate her prize money to the Equal Justice Initiative and drawing attention to the mass incarceration the characterises the US justice system. Whilst the tennis press gleefully celebrated Ms Williams "maturity" – implying that she was childish in standing up to racism – they utterly missed her sense of candour, class, and largesse – and her courage too. She will make an appearance at her own convenience in recognition that Indian Wells needs her more than she needs the venue. The California facility near Palm Springs boasts the second-largest outdoor tennis stadium in the world and is now home to the BNP Paribas Open – the fifth-largest tournament globally. In 2009, the 29-court venue was saved from bankruptcy by Oracle CEO and co-founder Larry Ellison.
Hardened against racism by her father Richard, and long-time French coach Patrick Mouratoglou, and now primed for enduring success, Ms Williams, expecting her first child, emphasises that she is playing to win – not winning to promote any cause. Should anyone entertain other thoughts, she will not remain quiet.
Having cruised past Steffi Graf's 22 Grand Slam singles titles, Serena Williams has scaled to a historic height. Ms Williams is, however, not done yet but from now on will write her own script – in her own time.
---
You may have an interest in also reading…
Editor's Picks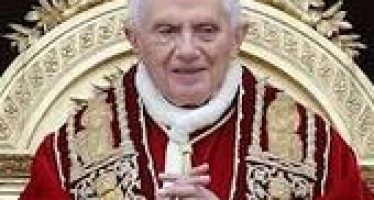 Pope Emeritus Benedict, elected by the cardinals in 2005, resigned his office effective February 28th 2013.   And as you will
Editor's Picks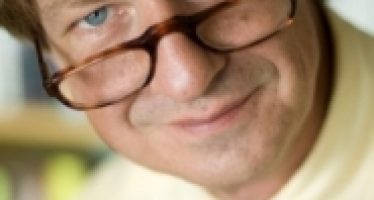 A gonzo-style journalist par excellence, PJ O'Rourke will seldom fail to tackle serious societal issues with sarcastic humour and some
North America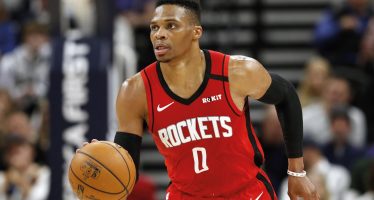 Russell Westbrook may not wear a championship ring — yet — but the NBA star gives a championship performance on