Appreciation of ESG Values Has Increased During Pandemic, says Asset Manager of Goldman Sachs Sheila Patel
As a keen angler, Sheila Patel knows that the secret to hooking a big trout is to deliver the fly in a precise and careful manner. So when Covid-19 lobbed a rock into the financial world's waters, one might have expected a degree of frustration from the recently-installed chairman of Goldman Sachs' asset management arm.
But while many assumed the sudden impact of the pandemic on the world's markets would shake investors into abandoning social and environmental values, Patel knew better. The champion of ESG and Carbonomics says the pandemic has actually sharpened investor focus. (Carbonomics helps businesses realise the potential of carbon offsets in the US and international emission-trading markets.)
"At the beginning of the crisis, large institutional investors were asking me: 'Is this the pause for ESG, sustainability and climate?' Because the crisis was overwhelming. What we found was that people more than ever felt a clear focus on ESG investing, not just from large institutions but from retail too.
"Many people think that sustainability is the focus of Millennials and the younger generation, but in fact during the pandemic in Europe there was a 100 percent increase in Baby Boomer adoption and focus on flows into ESG funds."
There is debate on whether the purpose of ESG is to drive better returns or better societies, but Sheila Patel believes it can be both. "It's been a dramatic shift. The pandemic has really given people the time to step back and question what they value most."
Patel joined Goldman Sachs, one of the world's largest investment banking organisations, in 2003, and was made a partner in 2006. In September 2019, she became chairman of the Wall Street giant's $1.3tn asset management arm. She had previously worked for Morgan Stanley, leading its trading strategy.
She began her career in finance as an analyst at an investment bank in New York. She went on to earn an MBA at Columbia University before climbing the career ladder. In one of her first appraisals, she was advised to focus on client relationships and communication, as these were key to business success.
Patel believed at the time that her analytical skills were her strength, and discounted that feedback. "As I matured I realised the truth of that early advice," she says. "Businesses of all kinds are about people — your colleagues and your clients — and fostering those relationships and networks is the foundation of any successful career."
Patel is a member of the 100 Women in Finance initiative, and says her role as a partner sponsor of the Asia Women MD's Network — supporting and advising women to grow and advance in business — is particularly satisfying. "What makes finance evolve is the intersection of people, capital and ideas. Women at all stages of their careers need to drive that evolution."
Her extensive knowledge of portfolio solutions, sustainable finance, emerging growth themes, governance and other key long-term trends, has made her advice to clients indispensable, especially in these unusual times.
Since the beginning of the pandemic, large amounts of capital have begun addressing carbonomics, she says. Companies across the world have been responding with ever greater innovation, and investors are taking notice. But how the pandemic changes behaviours, the needs of consumers, and the way we work are trends that need patient monitoring, she believes.
As every angler knows, patience is the key to success.
---
Tags assigned to this article:
ESG
---
You may have an interest in also reading…
Banking & Finance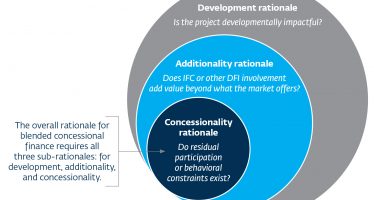 What can be done to encourage more private investment in developing countries, especially the poorest and most fragile? This question
North America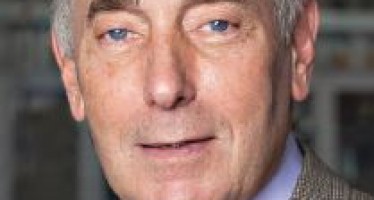 What is the sustainable stock exchange movement? When we talk about the sustainable stock exchanges project specifically, we're talking about
Latin America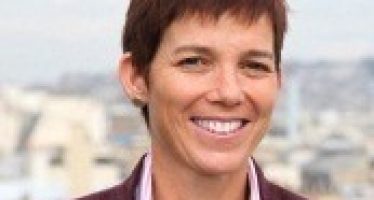 New World Bank Group tool focuses on preparedness for potential future crises. International prices of food decreased by 6 percent