CEO of McKinsey Spain and Portugal: Alejandro Beltrán — Pandemic Accelerates Changes Already Underway
He spends his days on the phone with executives of corporations from across the economic spectrum: listening more than talking. Alejandro Beltrán, CEO of McKinsey Iberia, has an insatiable appetite for information. He keeps his finger on the pulse of business in Spain and Portugal – and notes it is weakening. "The pandemic has changed everything. Prior to the viral outbreak, the dynamics of business were already in flux with the ever more pressing need to address environmental concerns and, in parallel, successive waves of digitisation." Most executives tell Beltrán that all their plans have now been put on hold to deal with the pandemic and its aftermath.
McKinsey – aka The Firm – is well known for tying together political, economic, and social trends to produce a broad global outlook – and spot the unexpected early. In late February, McKinsey was first amongst its peers to recognise the disruptive potential of the corona outbreak in Wuhan, China, and to issue a clear warning about its possible effects. Internally, the company promptly issued a 'state of telecommute' decree to keep as many of its more than 31,000 employees worldwide out of the office, but in work.
For Beltrán it is still too early to conclude that a paradigm shift has occurred in the delivery of white-collar work: "It all depends on how long the virus can rage unchecked and, crucially, if a second and successive outbreaks again lead to strict home confinement. What we can conclude is that a number of orthodoxies have been relegated to the dustbin. Corporations are revisiting the way their operations are organised. I also venture to predict that management hierarchies will tilt away from the vertical, entrusting individual employees with more responsibilities as they gain access to more information."
Beltrán also noted that his clients have gained a new appreciation for agile decision-making processes. The pandemic has shown that the ability to react quickly to a new reality that no risk analyst could have foreseen is of paramount importance to the survival of corporations.
According to the McKinsey Iberia CEO, most businesses in Spain are still in a 'certain' state of shock: "The first order of business was to ensure the health, safety, and wellbeing of staff. The pandemic has reminded executives that we are all human and need to care for each other."
As the day after slowly dawns, corporations need to prepare for the new normal. Some have seen revenues plummet by 60 percent or more whilst others watched online sales skyrocket as locked-down customers turned to the internet for their daily shopping. "The economy has undergone a major shift and it will take some time for businesses and consumers to adapt."
Alejandro Beltrán is convinced that the pandemic will also accelerate the digitisation of production processes as heralded by the Fourth Industrial Revolution. The haphazard approach to IT and the Internet-of-Things (IoT) will 'undoubtedly' be replaced by more a structural vision on how to leverage artificial intelligence and machine learning. Beltrán emphasises that the human dimension will not be lost during this transition: "As happened many times before in history, automation actually leads to a growth in job opportunities and employment numbers. This retooling goes hand-in-hand with human skills development. Take my job: We estimate that about a quarter of the workload of the average CEO can easily be entrusted to a smart machine."
---
---
You may have an interest in also reading…
Corporate Leaders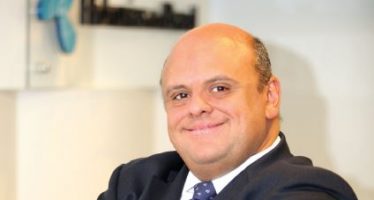 Bruno Serapião has been chief executive officer and president of Hidrovias do Brasil S/A (HBSA) since 2010. That year, Mr
CFI.co Meets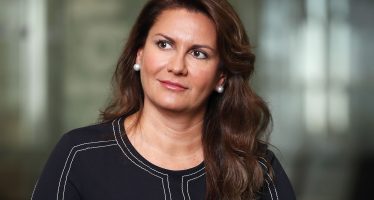 As a keen angler, Sheila Patel knows that the secret to hooking a big trout is to deliver the fly
Corporate Leaders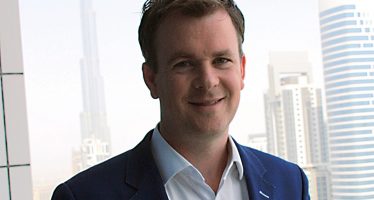 Steve Thomas-Williams is not just another copy-paste banker who has followed a well-trodden path to running financial institutions in the