CFI.co Meets Dr. Naseer Shahir Homoud
Born in 1963 at Irbid, Jordan, Naseer Shahir Homoud is a multi-dimensional personality – primarily a real estate developer but also well known as an author and philanthropist. A dentist by training, Dr. Homoud has made significant contributions in many diverse fields during the past two decades.
After graduating from Damascus University, he established a dental centre in Amman in 1994. This centre achieved a very good reputation and, continues to provide the highest quality of dental service. Dr Homoud served the Jordanian Dental Association as its head of Education and Media Commission for six years. During his tenure, the Association became renowned throughout the country.
In 2001, Dr. Homoud chose the State of Qatar as his new base. He set up the Consultant Dental Centre in Doha which is now well established as a dependable source of dental health care in the capital.
Dr. Homoud's success story mirrored the economic progress of the State of Qatar as growth in the production of liquefied natural gas, expansion of infrastructure and hosting of major international sporting events complimented and supplemented one other.
Eager to diversify his business activities and become involved in other aspects of the economy, Dr. Homoud entered the real estate sector by establishing "The Wall Investment & Real Estate Development".
Dr. Homoud believes that the name "The Wall" captures the spirit of his company – emphasising protection and durability for his valued customers. His involvement in this sector has resulted in many great achievements. This career path has not only enabled him to contribute to the growth of Qatar's economy but has also helped create strong and meaningful associations with industry leaders in this sector in Qatar.
"The Wall" is now moving to service the affordable housing sector. Dr. Naseer takes the view that there is a huge demand for low cost housing projects in region and accordingly, the company is set to announce some significant new projects in near future. He has already started working in this sector in Jordan and will soon be launching affordable quality house projects in Saudi Arabia.
A Spanish International Business and Trading Center (SIBTC ) was established by Dr. Homoud in 2008 to promote bilateral trade between the Middle East and Spain.
Dr. Homoud's involvement in charitable work goes back many years as philanthropy is dear to his heart. The Wall's founder is currently serving several humanitarian organisations. He was the Goodwill Ambassador and Regional Director (Middle East) for the Inter-Governmental Institution for the Use of Micro-Algae Against Malnutrition (IIMSAM) for 3 years. Dr. Homoud has also helped in the development and renewal of one of the most important historical forests in Jordan.
Ideon Charity Association, which provides both financial and medical aid to needy families, a centre housing a mosque and a school to teach children the Holy Qur'an and deliver modern education in the Irbid Governorate are some of the other cherished projects undertaken by Dr. Homoud.
"Dr. Homoud's involvement in charitable work goes back many years as philanthropy is dear to his heart."
The International Jordanian Athletes Cultural Association honoured Dr. Homoud for his support and sponsorship of a mega sporting event for veterans held in Amman last May. He also serves as Honorary President of Al- Hussein Club, one of the oldest and highly acclaimed clubs in Jordan, which was founded in 1964 in the city of Irbid.
Dr. Homoud has received several prestigious awards. In 1997, the late King Hussein bin Talal of Jordan honoured him for medical services provided to orphans. Dr. Homoud was placed 16th in the Arabian Business Qatar Power List for 2012 and 53rd on Arabian Business Power 500 – The World's Most Influential Arabs List (2012). His standing in the construction and real estate sector was also recognised when he was placed in 84th position in the list of the 100 Most Powerful in Gulf Construction (Construction Week's Annual Power 100 listing). He was also conferred with the CEO (Middle East) award this year in September by ITP Group.
---
---
You may have an interest in also reading…
Finance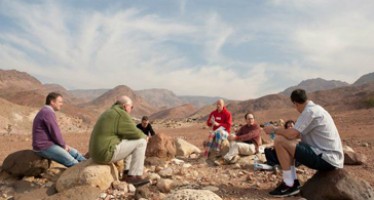 The Mowgli Foundation publishes a report that highlights the Return on Mentoring Investment (ROMI) and economic generation impact achieved through
Banking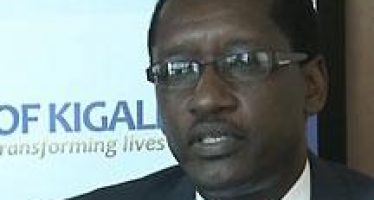 Global Credit Rating Co Upgrades Bank of Kigali's Long Term Rating of A+ to AA- and reaffirms the Short Term
Latin America
To continue its success story, Latin America will need to address a number of socio-economic challenges. Insurance has the potential