CFI.co Meets the CEO of Al-Maidan Dental Clinic: Yousef Al Sarraf
A graduate of the University of South Carolina Business School, class of 1996, Yousef Al Sarraf is a people's person. Naturally inspiring, Mr Al Sarraf brings out the best in all and knows how to spot talent too. Armed with his degree in Business Administration, a specialisation in human resources followed at the Institute for Human Resources Management Education (IHRME) where he followed numerous courses ending in the top five percentile of his class.
Returning to Kuwait, his home country, Yousef Al Sarraf was engaged by the Human Investment Corporation to help screen professionals for top positions in the private sector. The candidates he selected after careful examination of their credentials unfailingly found rewarding careers in the financial services sector and other industries, cementing his reputation as an excellent HR manager.
Moving to Wataniya Telecom (NMTC) in 1999 as a HR generalist and process improvement supervisor, Mr Al Sarraf was instrumental in the development and implementation of systems and programmes for identifying and forecasting staffing needs. Whilst at the telecom provider, Mr Al Sarraf was also put in charge of preparing the company's budget for training and staff development. Additionally, he was responsible for producing periodic overviews and evaluations of existing training and staff development programmes and initiatives and measure their outcomes against company expectations. Finally, Mr Al Sarraf implemented a comprehensive performance management system which ensured that all employees have access to a personal development plan and have their performance assessed in a consistent manner.
As CEO of Kuwait's renowned Al-Maidan Dental Clinic, Yousef Al Sarraf is able to fully deploy his expertise in the management of high-growth businesses. The company, a countrywide network of seven dental clinics with associated labs and state-of-the-art workshops, is both unique and revolutionary as it provides world class oral health services to both Kuwaitis and patients from abroad who seek excellence, convenience, and access to the most experienced and well-trained dental professionals in the business.
"Al-Maidan Dental Clinic sets itself apart from others by providing an iron-clad warranty on all of our work. In other words: we have the fullest confidence in the quality of our dental work and will fully stand by it. There is currently no other dental clinic that gives a guarantee on its work. Patients in Kuwait are often subjected to extensive and expensive dental treatments at private clinics that refuse to compete on quality. Al-Maidan Dental Clinic is firmly established on the other end of the spectrum and, in fact, does a lot of remedial work for customers who were disappointed elsewhere."
Mr Al Sarraf is adamant: "We can only compete on the quality of work delivered consistently and without fail by our dental physicians. We make a lot of people smile. In fact, we've successfully completed well over six million treatments. Thanks to our reputation for excellence, Al-Maidan Dental Clinic welcomes a growing number of customers from outside Kuwait. That has prompted us to expand internationally and establish a number of clinics throughout the GCC Region. This way, Al-Maidan can come to its customers instead of the other way round. It adds convenience and allows customers elsewhere to enjoy the same benefits as those enjoyed by Kuwaitis."
Mr Al Sarraf emphasises that Al-Maidan Dental Clinic maintains a number of corporate responsibility initiatives as well. The clinic's fully-equipped mobile dental clinic travels the country to visit, and offer its services, to remote communities where they may not have the means to visit any of Al-Maidan's main clinics. Moreover, the company is heavily engaged in campaigns to promote public awareness about the importance of maintaining oral health. i
---
Tags assigned to this article:
kuwait
---
You may have an interest in also reading…
Corporate Leaders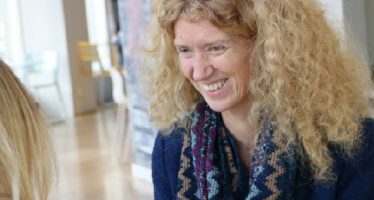 Co-op Legal Services managing director Caoilionn Hurley joined the firm in 2014 and took on her new leading role in
Corporate Leaders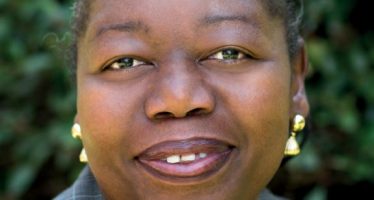 African Risk Capacity Insurance Company Limited appointed a new chief executive officer in September 2016 to lead the insurance mutual
Energy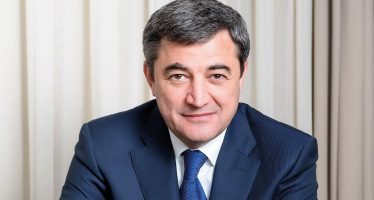 Driving from the airport to Uzbekistan's ancient city of Bukhara, visitors can see a series of new residential buildings on