CFI.co Meets Akerton Partners: The Experience and Knowhow to Make a Difference
Francisco Camacho
Francisco Camacho is a managing partner, and cofounder, of Akerton Partners. Mr Camacho has a degree in Economics and Business Sciences, Advanced Direction Programme, of the INSEAD business school in Fontainebleau, France. He has completed a number of postgraduate financial courses in Spain, France, and the US. Mr Camacho has been teacher, lecturer, and speaker at several universities. He is member of several professional bodies in Spain.
Mr Camacho developed his professional career at Arthur Andersen. At Alstom he worked as CFO and CLO of several subsidiaries of the group in Canada, México, France, and Spain. Mr Camacho was also responsible for real estate projects in Spain and for global cash flow and project financing in different countries. At Auna and Orange Spain, he worked as CFO and purchasing director. In those roles he was responsible for various financing and debt restructuring exercises. In 2014, along with his team, he received the award for the Best Refinancing of the Year (€4.5bn) from Euromoney Magazine. In 2005, as CFO of the Auna Group, Mr Camacho participated in the sale of the group to France Telecom (the mobile phone business) and ONO (the fixed-line business) for a total of €12.8bn.
In 2007, Mr Camacho was awarded Best Financier of the Year by ASSET in the financial excellence category.
Rodrigo Imaz
Rodrigo is a managing partner, and cofounder, of Akerton Partners. Mr Imaz has a degree in Economics with specialisation in Finance from Pace University, US. He also completed several postgraduate courses such as Structured Finance, Corporate Finance, Cash Management, Derivatives at the IE business school of Madrid and the AFI School of Applied Finance.
Mr Imaz started his career in New York working for companies such as BEX America and Banco Santander. Later, he moved into the corporate finance area of the investment bank Warburg Dillon Read in Madrid. After his banking experience, Mr Imaz decided to join the start-up of the third mobile operator at that time in Spain, Retevisión Móvil (Amena). Here, he participated in Amena's financing deal for €2.390 million. Amena later became part of the telecom group Auna where he held the position of financing manager and participated in numerous financing deals, including a €4.5bn refinancing transaction. In 2005, France Telecom (Orange) bought part of the group and Mr Imaz continued in his position until 2008 when together with his colleagues Francisco Camacho and Antonio Moreno, he founded Akerton Partners.
Antonio Moreno
Antonio Moreno is a managing partner, and cofounder, of Akerton Partners. Mr Moreno has a degree in Economics and Business Administration from Carlos III University in Madrid, and a MBA in Management and Direction from the CESMA business school. He also completed several postgraduate courses at the IE business school of Madrid.
With an experience spanning over twenty years, Mr Moreno developed the first part of his career in the economic and financial areas of different companies. During those early years, he was in charge of payments at Viajes Marsans. He later assumed responsibility for treasury management at the Auna Group. In those years, Mr Moreno specialised in developing applications to automate the day-to- day business of both companies. In 2006, he joined the multinational environment of Spain Orange (France Telecom), taking responsibility for calculating and budgeting the company's cash generation.
In 2008, Mr Moreno teamed up with Francisco Camacho and Rodrigo Imaz to establish Akerton Partners where he works to this day. Over the years, Mr Moreno has participated in numerous financing and refinancing operations, advising on strategy, financing, bank negotiation, divestment of assets, business plans, amongst others. He has also helped clients with the development and implementation of treasury systems.
---
---
You may have an interest in also reading…
Asia Pacific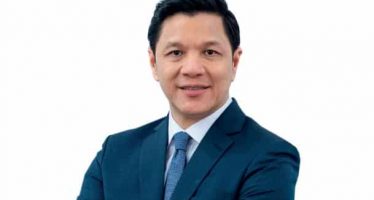 The role of secretary general to Thailand's Government Pension Fund means Vitai Ratanakorn is entrusted with fiduciary responsibility to the
Corporate Leaders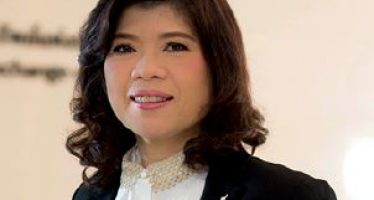 Kesara Manchusree became president of the Stock Exchange of Thailand in June 2014. She gave herself the task of developing
Corporate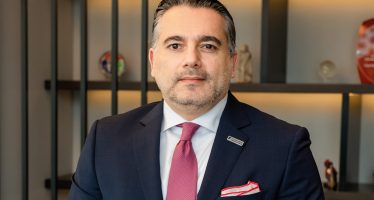 No matter how complex the risk, UAE's insurance company Fidelity United is there to provide best-in-class solutions and unified brand