CFI.co Meets the CEO of Fidelis Finance: Abdoulaye Kouafilann Sory
Fidelis Finance CEO Abdoulaye Kouafilann Sory, a dedication to empower entrepreneurs' capabilities.
Is it true that you started your first business at the age of eight?
What an unexpected question! Surely this information must come from a member of my family. Put simply, at the age of eight I invested a xof 800 nest egg, given to me by my mother, to buy a goat which, breeding from the third year, earned my family on average xof125,000 a year for five years. Three years after I left for college, the rest of the herd was sold. My elder sister, who had received the same amount at the time, had a nice outfit made for her for the tabaski [sheep festival]. The income from my investment three years later, ensured that each year, the cost of the festive costumes for my two younger brothers and sister were covered. This is a story that my mother loved to tell.
Does your passion for contributing to value-creation stem from there?
I am not sure. Even if my childhood was spent with a very enterprising father, as a young schoolboy I dreamed of becoming a pilot. After struggling to get into technical high school, I did not manage to get into the stream that would have allowed me to go on to aviation school after obtaining my baccalaureate. As a result, I found myself in the field of quantitative management techniques and subsequently continued my studies at graduate and post-graduate levels in management and economics. I obtained two masters degrees, one in Management and the other in Economics in, respectively, Ouagadougou and Grenoble. Then I obtained a DEA and a Masters in Economics at Pierre Mendès France University in Grenoble. These years of study have developed in me the passion for organisational systems oriented towards value-creation.
This passion was so strong that you left the Central Bank of West Afrca States (BCEAO) in 2000 to take charge of Fidelis Finance which, at the time, was in its infancy.
That's correct. But, my professional experiences before the BCEAO also put me in touch with the world of the micro-enterprise. Indeed, after my studies, I joined Food and agriculture organization (FAO) in Ouagadougou in July 1991. Recruited as deputy manager, I was sent to Bobo-Dioulasso [the economic capital of the country] to join a project aimed at developing the dairy sector financed by the United Nations Development Program (UNDP) and FAO. Our mission was to help organise farmers' groups in the region and promote dairy production – from daily collection to industrial processing and on to the marketing of fresh dairy products.
Afterwards, I joined the British NGO ADD which financed income-generating micro-projects for the benefit of disadvantaged people. From 1993 to 1996, we supported these people to create their micro-enterprises and to manage and develop similar initiatives in four Sub-Saharan countries: Burkina Faso, Côte d'Ivoire, Mali, and Benin.
At the time I joined Fidelis Finance – after spending a few years at the central bank to better understand the mechanism of monetary creation and the process of defining monetary policies and the assessment of their impact on economic factors – I had already some knowledge of the financing needs of businesses. With this wealth of experience and always relying on competent and committed people, I led the restructuring of Fidelis Finance and forged the company into a major player in the financing of SMEs throughout the Sub-Saharan Region.
Do your professional challenges leave time for something else in your day? And what are your strengths?
Yes of course, and fortunately my days outside of work are shared between my family – my wife and our two children with whom I always find love, energy and advice – and the organisations and associations to which I belong in order to learn to rediscover myself and also to discover how, amongst other things, I may be of use to my community. At the age of ten, I was already Boy Scout and at 22 I joined the Junior Chamber International (JCI) and even became its national president in Burkina Faso in 1998. In 2001, I was the founding president of the Ouagadougou Sapphire Lion's Club. I am also a member of several professional associations in which, for the most part, I have assumed or hold leading positions. Faith, my family, and my eagerness to provide quality services remain my main assets in meeting the challenges facing all business leaders. i
---
---
You may have an interest in also reading…
Corporate Leaders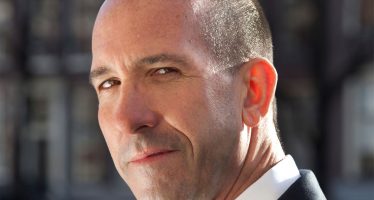 Peter Mulroy, Secretary General of FCI, has dedicated his career to supporting the global growth of trade. Mulroy was appointed
Corporate Leaders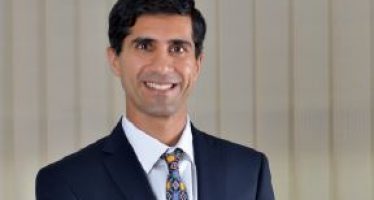 The fast-moving consumer goods (FMCG) industry is an exciting world with a high rate of change, and the need to
Latin America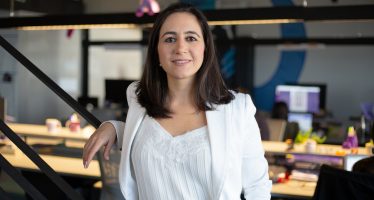 When the first Nubank card transaction was made in Brazil on April 1, 2014, you wouldn't have been a fool