CFI.co Meets Naeem Mawji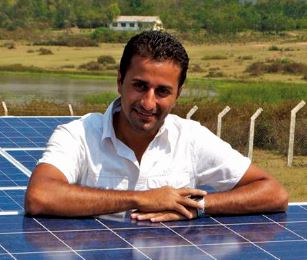 Naeem grew up in Musoma, within the Mara region in North Eastern Tanzania. From an early age, he has been involved in the planning and execution of several self-help development projects initiated by farmers and their local government throughout the Mara region via his family business, Mawsons Constructions Ltd. Many of the projects involved the construction of earth dams, bridges and primary schools in some of the most remote areas of Mara, including Busegwe Primary School, Buswahili Earth Dam, Mkirira Earth Dam and Rwako Bridge.
Before embarking onto his university career, Naeem received the University of British Columbia's prestigious International Leader of Tomorrow (ILOT) award, a full scholarship for his undergraduate degree. At UBC, Naeem pursued Chemical Engineering with a specialization in Clean Energy. As part of his program, Naeem led a group of six final year engineering students in developing a biomass power generation system that can power small farming communities with electricity by burning excess agricultural residue. The project involved engineering design, economic analysis and continual engagement with the local host communities. This project won Naeem and his team the Shell Canada Award for Best Final Year Engineering Design Project.
While at university, Naeem's desire to contribute to socio-economic betterment of Tanzania did not wane. Stemming from his experience as a certified electrical technician, Naeem initiated the Kuwasha Project (Swahili for 'to Ignite'), a collaboration between the Masurura Village, the Musoma District Council, and the UBC Centre for International Health. This initiative allowed for a better understanding of the power needs of Masurura and other regions within Tanzania and led to the creation of Carbon X Energy.
Naeem founded Carbon X together with two other local partners AlHussein Dhanani and Viraj Gadhvi with the vision of providing access to conventional 230V AC electricity supply to isolated villages through the use of Solar PV mini-grid. A community power model that allows villages to generate and consume their own electricity locally.
In recognition of his above achievements and high academic standing, Naeem was awarded the UBC Engineering Co-op Student of the Year 2011 and the William M. Gallacher Scholarship in Engineering.
In April 2010, Naeem's company, Carbon X won the Lighting Rural Tanzania Competition organized by the World Bank and the Rural Energy Agency. Using the funds from this award Naeem and his team were able to implement a working model of the community power concept in a village called Masurura in Northern Tanzania. Naeem built a Solar PV mini-grid that has been operational for over a year now and has proven itself as a viable model for rural electrification.
However, the concept of community power is not without challenges. Naeem and his team face many practical day-to-day challenges in terms of electricity theft, revenue collection and operations management, that limit their ability to scale and replicate the project in other regions within Tanzania. In efforts to address these challenges, Naeem and his brother Aleem Mawji, are working towards developing a new technology that will allow community power project developers like themselves to overcome some of these obstacles. This new technology is being developed through a company called Jamii Power (Swahili for 'Community Power') recently founded by the two brothers.
The new technology, called JAPO, is a smart mini-grid prepaid metering and management system that automates the day-to-day operation and maintenance of a mini-grid through extensive use of mobile services. Naeem and his brother hope to complete the development of this system within the next one-year. Once complete, the two brothers plan to use this technology to replicate their community power model to over 100 villages in the next five years through a collective effort between Carbon X and Jamii Power.
As a strong believer in clean energy, Naeem is also pursuing a Master of Engineering in Clean Energy Engineering at UBC to get a better understanding of the emerging alternative technologies that can be implemented in countries like Tanzania through his community power (micro-utility) model. He wishes to develop a deeper understanding of not only the technical and economic aspect of these various sources of clean energy, but also the different government policies that surround them in various countries globally.
However, in order to do this, Naeem realizes that Solar PV is not the only viable technology for off-grid applications in Africa. There is a need to develop a technology agnostic approach to rural electrification in terms of the power generation technologies. There is no one solution to power generation. Every village community has the ability to select the most appropriate technology based on its locally accessible resources to produce electricity. Some villages produce very high yields of dry agricultural residue that can be used to generate electricity from biomass gasification. Others may take advantage of small streams in the area and choose the option of micro hydro.
Naeem's wealth of experience in community engagement and new business development coupled with his comprehensive technical background provides him with the specific skill set necessary to lead his team forward. In addition, his proactive nature and unwavering work ethic alongside his strong leadership skills and wealth of relevant real-world experience gives Naeem and his team an innovative competitive edge.
---
You may have an interest in also reading…
Sustainability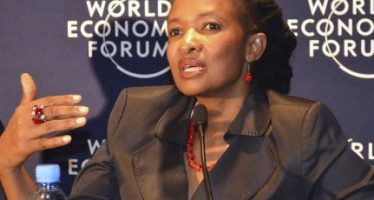 Addis Ababa, Ethiopia, 7 May 2012 – More than 700 leaders from business, government, civil society, academia, media and the arts
Africa
Ostec is Ghana's leading IT Infrastructure and managed services company, providing a single source of technology, skills and expertise to
FRONT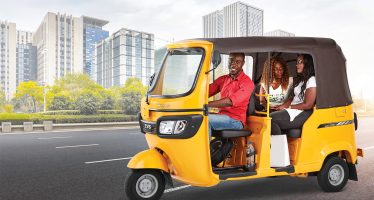 The Simba Group, founded in Nigeria in 1988, is a conglomerate with operations spanning Nigeria's most dynamic economic sectors: agriculture,