CFI.co Meets the CEO of Raiffeisen Centrobank: Wilhelm Celeda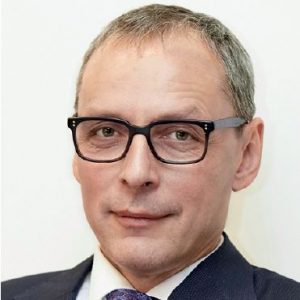 Being part of Raiffeisen Centrobank (RCB) more than twenty years, Wilhelm Celeda knows best what his company stands for: "RCB offers best in class services for the entire spectrum of services and products around equities, derivatives, and equity capital transactions and has yielded an excellent reputation as pioneer and market leader in the field of structured products. In the frame of our high-end and comprehensive approach towards customer-servicing, we are striving towards a sustainable development of our business areas in our core markets Austria, CEE and Turkey."
Raiffeisen Centrobank is the largest Austrian issuer of certificates and an important player on the CEE markets. "Our Structured Products team holds a pioneering position and is reckoned as innovation leader in its business segment. In the past years we have received numerous awards which we see as acknowledgment but also as an assignment to maintain our high product quality."
With approximately 8,000 investment and leverage products, Raiffeisen Centrobank provides an interesting and comprehensive product range, with a focus on transparency and product clarity.
"Structured products offer very attractive investment possibilities – especially as the interest rates are currently at a very low level. Particularly guarantee products or bonus certificates can deliver higher yields while you can still benefit from a safety puffer in relation to direct investments," summarises Wilhelm Celeda: "These are key benefits for investors that are new to this product category."
Being a 100% subsidiary of Raiffeisen Bank International AG enables RCB to benefit from a banking network in fourteen countries that acts as a distribution partner for the structured products. It also offers an outstanding placing capability that is relevant for RCB's second main business area: RCB covers all services along the equity value chain.
"Our customers are large caps, who we assist in financing their growth plans on the capital market, as well as midcaps who wish to take advantage of the opportunities available on the capital market." explains Mr Celeda.
RCB's linking function between corporates and potential Investors is manifested in roadshows throughout numerous countries. Mr Celeda knows that especially the regional focus within the CEE markets is appreciated by his clients: "Our employees have a strong relation to our core markets. We know the particularities of the individual markets, speak the local language, and benefit from the presence of our banking group in all relevant financial markets in emerging Europe."
Equally important to succeed in this business area is a high quality and experienced company research. A total of 25 analysts, both in Vienna and in other countries, cover over 135 stocks, with a particular focus being set on basic materials, banks, utilities, telecom, real estate, consumer goods, and industrials. "During the past years our research team expanded continuously its portfolio and shifted its focus from covering merely Austria to include the entire CEE region. Our analysts are from different nations and provide our customers with local expertise against an international backdrop. Attesting to this expertise, the team won several international awards."
---
Tags assigned to this article:
austria
---
You may have an interest in also reading…
Performance arises from the union of talent and method. This is the conviction of Montpensier Finance, based on a long
QNB ALAHLI is one of Egypt's leading financial institutions, established in 1978 and ranked in 2020 as the country's second-largest
B2B GAMING SERVICES: WINNER Best Online Gaming Platform Solution – Europe 2023 CFI.co in conversation with Gabriel Chaleplis, Founder of