CFI.co Meets the Group Chief Executive of UOL Group: Gwee Lian Kheng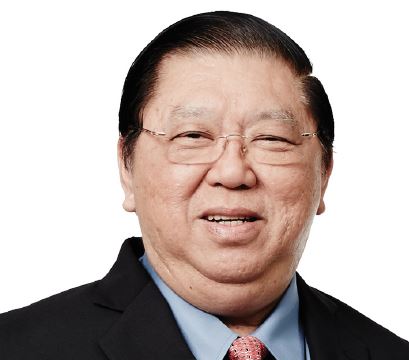 Keeping a leading edge over the competition requires constant attention to detail and a willingness to invest in the future. UOL Group Limited (UOL) is one of Singapore's leading publicly-listed property companies, recognised for its pioneering, innovative, and award-winning developments. The group adopts a disciplined approach to managing its diversified business portfolio of residential developments, property investments, and hotel operations. CFI.co spoke with Mr Gwee Lian Kheng, UOL group chief executive on his company's achievements and challenges.
How did your company start?
UOL was founded in 1963 under the name Faber Union Limited. It was renamed United Overseas Land Limited in 1975 and subsequently to UOL Group Limited in 2006. Today, UOL has a diversified business model in residential development and hospitality and property investments.
As a developer with a long track record in Singapore, what are the accomplishments you are particularly proud of?
UOL is an integral part of the Singapore story and closely associated with the city state's changing skyline in the last fifty years. In 2014, we commemorated our golden jubilee. The company started small but our entrepreneurial spirit quickly led us to become a forerunner in building quality private residential developments with early projects such as Faber Gardens, Mount Echo Park, and Orchard Bel Air and more recently with award-winning projects such as Nassim Park Residences and Newton Suites.
The group is a leader in rejuvenating old housing estates. We were successful in acquiring several sites en bloc in the 2000s including those in Tiong Bahru, one of Singapore's oldest estates.
We also had humble beginnings in the hospitality sector with the 260-room Hotel Merlin on Beach Road in the early 1970s. We bought additional hotels and hotel brands as we became more profitable with increased cash flow. Between 1993 and 2005, we purchased several hotels in Australia, Vietnam, Malaysia, China, and Myanmar. Today, we own and manage more than thirty properties globally through our wholly-owned subsidiary Pan Pacific Hotels Group Limited (PPHG).
The group has made some significant acquisitions. In 2009 during the global financial crisis, UOL increased its strategic stake in United Industrial Corporation Limited (UIC), making it an associated company of the group. Over the years, UOL has gradually added its interest in UIC to the 44% it now owns. In turn, UIC holds more than 99% of Singapore Land Limited (SingLand) which was privatised in 2014. The increased shareholding in UIC enlarges the group's exposure to UIC and SingLand's quality commercial assets in the Singapore CBD [Central Business District].
In 2013, UOL decided to delist PPHG so as to allow greater management flexibility to review the running cost of the subsidiary and seize new opportunities.
Good design is very much part of UOL's DNA. UOL is behind several Singapore landmarks including PARKROYAL on Pickering and Pan Pacific Serviced Suites Beach Road which garnered the prestigious FIABCI [International Real Estate Federation] World Prix d'Excellence Awards. To date, we have received more than ten local and international FIABCI awards for both our hospitality and residential projects on top of other highly acclaimed awards such as the President's Design and Aga Khan Awards.
We are very proud of the loyalty displayed by our staff. Many of them, especially from the property development and maintenance side of the business, have stayed with us through thick and thin with about 30% dedicating over a decade of service. Our achievements would not be possible without their integrity, tenacity and team spirit.
Can you please elaborate on your latter remark?
All these qualities have helped UOL to grow. Today, our total assets stand at $11.63 billion as compared with $77.1 million in 1972. Over all these years, UOL was and continues to be managed by an independent and professional team. The board and management team share the same passion and work towards the realisation of our corporate vision. Given the trust and authority by the directors, we are able to focus in pursuing strategic moves in today's competitive residential development landscape.
What was the most challenging moment your company has faced?
The severe acute respiratory syndrome (SARS) outbreak in 2003 was one of the most challenging periods for UOL. Tourist arrivals declined and occupancy rates at our hotels fell. Our malls in the Novena area were deserted and business plunged as people were afraid to be in the vicinity of Tan Tock Seng Hospital, the treatment centre for SARS.
How did you cope with this?
We took some decisive steps to mitigate the impact of SARS. A cost containment plan was introduced. With the union's co-operation, our staff at three Singapore hotels took no-pay leave over a period of four months. We also cut back on hiring and took advantage of the lull to intensify staff training. To restore confidence in our malls, the maintenance team stepped up its frequent cleaning of common areas such as lifts and installed hand sanitisers at entrances. We gave rental reductions to some of our tenants to cushion the drop in business. Such steps helped us ride out that very difficult period.
Mr Gwee is a veteran in hospitality. He received the Asia Pacific Hotelier of the Year award in 2003 and the Hotel Legends Hall of Fame Award at the 11th Australian New Zealand Pacific Hotel Industry Conference in 2011.
---
---
You may have an interest in also reading…
Corporate Leaders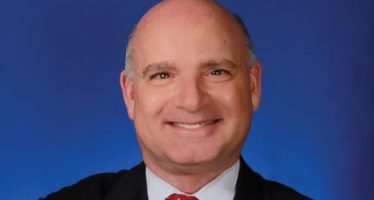 John Luth thrives on turbulence. As the airline industry weathers a succession of storms – seeking refuge in consolidation, streamlined
Corporate Leaders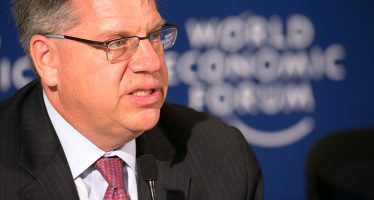 In his seven years as CEO of Boston Consulting Group (BCG), Rich Lesser (58) has doubled both the firm's revenue
Africa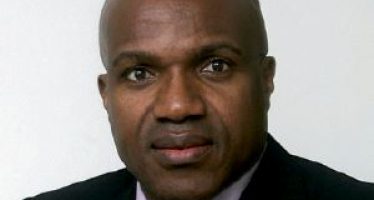 Mr Eke U. Eke joined Schlumberger in 1993. He has gained a vast array of technical and managerial experience from