CFI.co Meets the Chairman of Kuwait International Bank: Sheikh Mohammed Al Jarrah Al Sabah
For over forty years, Kuwait International Bank (KIB) has been at the forefront of the drive towards innovation and excellence in banking. Recognised as a pioneer, KIB's efforts have resulted in exponential growth and innovation. In 2007, KIB became an exclusively Islamic Bank and in just seven years it was recognised as the Best Islamic Bank of Kuwait by World Finance in 2013 and 2014.
In an exclusive interview, KIB Chairman Sheikh Mohammed Al Jarrah Al Sabah details the bank's path to success and explains his approach.
KIB is developing an extended strategy for the period 2015-2020. How do you envision the growth of financial indicators and ratios after implementing such a strategy?
The KIB Executive Management Team developed a five-year strategy for 2015-2020 in collaboration with a top-tier global management consulting firm. The new strategy sets high aspirations for the bank in terms of market growth, customer partnerships, and employee benefits. Our core aim is to position KIB as the Islamic bank of choice in Kuwait and the Middle East. KIB's new strategy is customer-centric and involves a significant change in service quality and delivery of our banking and advisory services.
Prior to the initiation of our new strategy development, we thoroughly restructured our core departments and launched new businesses. In addition, we diversified our revenue sources and strengthened our positioning on core customer segments. Our balance sheet is now stronger than ever and we are proud to announce that KIB is ready to reach its true potential.
Did the Islamic banks recover from the financial crisis? How do you see the future of KIB in Kuwait's Islamic banking sector?
Yes, to a great extent. Several factors contributed to ward off vulnerability from the global financial crisis such as the robust regulatory system in Kuwait and the efficient leadership of the Central Bank in executing effective recovery measures. The best international regulatory practices were also implemented to accelerate the process of recovery.
Kuwait International Bank – thanks to its management, the staff, and the various committees – put in a concerted effort to bring down the alarming proportion of non-performing loans from 4.97% in 2014 to 4.39% in the third quarter of 2015. In addition, we have increased the distribution on depositors' accounts from 1.2% in the first quarter of 2015 to 1.5% in the second quarter of 2015 to 1.8% in the third quarter 2015.
In the annual report, you mentioned that the bank intends to focus on the retail sector. What are your plan?
At KIB, we have felt the need to pay special attention to the retail sector as it represents a valuable link between the bank and its customer base. So we give special attention at different levels, including, but not limited to, the expansion of the branch network which will total thirty branches by the end of 2015. This is to provide our quality services to customers throughout all governorates in the State of Kuwait. Naturally, similar increases in the number of ATMs and POS terminals are also in the works. KIB strives to further improve the quality of its e-services and social media channels. These initiatives, we believe, will create a more appropriate and modern Islamic financial product and services in time. We also plan to classify the customers as per their particular needs and preferences so as to reach out and fulfil all our customers' requirements.
Do you think that the growth of Islamic banks will affect the conventional banks?
Islamic and conventional banks vary in their method of operation and objectives. Both models managed to achieve sustainable levels of returns and growth in the past few years. This, of course, places the banking sector as one of the major pillars in Kuwait's economy. All banks, whether of Islamic or conventional in nature, are competing to best serve their customers, nevertheless, KIB expects to see an increased demand for Islamic banking products and services in the future.
---
Tags assigned to this article:
kuwait
---
You may have an interest in also reading…
Corporate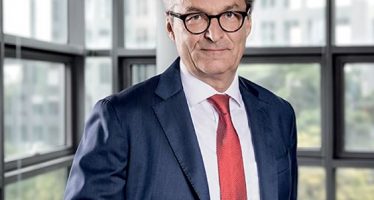 Deutsche Oppenheim Family Office AG is one of the leading Multi Family Offices in the German market. With roughly 80
Corporate Leaders
Former governor Muhammad Halim Fidai of the Wardak Province in Afghanistan is not impressed with the way his country is
Corporate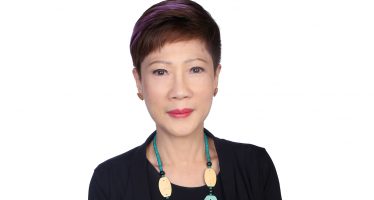 Amy Chung, chief executive officer at Singapore-based Containers Printers, has learned over the years which qualities good corporate leaders need.