Citigroup CEO Jane Fraser
Jane Fraser, the CEO of Citigroup, is no stranger to glass ceiling and glass cliffs. Fraser, the first woman tapped to head a major US bank, has proven that she has the grit and gumption to lead a business through difficult times.
The long-time banking exec was promoted to CEO in 2021 after years of leadership roles at Citigroup. She was hired to head the group's investment and global banking unit in July 2004. She was promoted to the global head of Citigroup's strategy, mergers and acquisitions division in 2007, a position which she held throughout the financial crisis caused by the collapse of the US housing market. During her four-year tenure as CEO of Citi Private Bank, she brought profitability back to a bank that had been running an annual deficit of around $250m. She took over CitiMortgage in 2013, the group's US consumer and commercial banking in 2014 and Citigroup Latin America in 2015. Four years later, she was appointed president of Citigroup and headed its global consumer banking division, overseeing retail banking, wealth management, credit cards, mortgage, operations and technology in 19 markets.
As the glass cliff analogy suggests, each of those posts came with challenges. Fraser spearheaded recovery efforts during a market-wide drop in demand for mortgage refinancing in 2013, closing several offices and laying off over 1,000 employees. In 2014, she dealt with the fallout of Citigroup's $7bn settlement in a federal investigation involving the quality of mortgage-related financial products prior to the 2008 housing crisis. She took over the Latin American division after Citigroup's Banamex was fined $2.2m on fraud charges. She was named president the month before the Bank of England fined the group £43.9 for failing to provide accurate regulatory returns for its British operations between 2014 and 2018.
Citigroup's former CEO, Michael Corbat, said that Fraser had helped in many ways to shape the company. Looking back on her career, Fraser said each promotion required something like a "leap of faith" as she assumed crisis control for thorny assignments.
"The most I've ever learned was probably in [the role at CitiMortgage] because it was a crisis and because I didn't know anything. I didn't know the business at all and so the leadership skills that you learn, you have to hire people who are better than you, who are more knowledgeable than you, you have to get the team to work together, and I think it taught me modern leadership skills," she said.
Despite her humble attitude, Fraser was more than prepared for leadership. The Scottish native graduated from Cambridge's Girton College with an economics degree. She worked in London as a Goldman Sachs analyst and in Madrid as a securities broker, before going on to earn an MBA from Harvard Business School. She spent a decade at McKinsey & Company, rising through the ranks from financial services and global strategy to partner. She maintained her career while starting a family, working part-time while raising her young children. She travelled the world and co-authored a book with three other McKinsey employees — Race for the World: Strategies to Build a Great Global Firm. She caught the eye of Citigroup execs while promoting for the book and was encouraged to join the team.
"Today [leadership] is about how do you inspire communities of innovators. You have to shape the context for them and then let them get to work and do their amazing things. In the old days, it was about telling a group of followers who would then execute," she said.
During her Citigroup tenure, Fraser has led efforts to pare down the group's sprawling operations, bringing it back to the basics. "For us, we went back to just being a bank," she said. "We exited most of the businesses that had been merged together when Citibank and Travelers merged."
She identified two tangible metrics for reframing the bank's future: excellence and empathy.
"For me, it was informed not only by what needed to change, but also what was already strong in the bank," she explained. "I believe that empathy is about delivering excellence. It is about competitiveness. It is about edge. I'm not sure that was a mindset that existed in the world a number of years ago. I think more and more leaders today are recognizing that that's the case."
Jane Fraser is embracing empathy in the way the bank deals with its workforce. As the pandemic blurred lines between home and work, she found the "relentlessness of the pandemic workday" to be unsustainable and taking a toll on employee well-being. So, she began to introduce to "reset" measures to ensure a healthier work-life balance. She implemented "Zoom-free Fridays", instructed staff to schedule calls only during work hours and encouraged employees to take advantage of accrued vacation days. She championed the hybrid work schedules that rival banks chose to villainise. Most Citigroup roles allow employees to work from home two days a week.
"When our work regularly spills over into nights, very early mornings and weekends, it can prevent us from recharging fully, and that isn't good for you nor, ultimately, for Citi," Fraser wrote. "Nothing should stop us from building a bank that wins, a bank that champions excellence and a bank with a soul."
The flexible schedules are also a strategic bid for talent in an economy with increasingly tight labour supply. "We're not seeing people coming back who had left the workforce in anything like the numbers we expected," she said. "We're going to have to keep listening to our people to get that balance right."
Fraser extols the benefits of flex time while also insisting on the power of in-person collaboration, spontaneity and apprenticeship.
"There is a lot of value that you get from being together," she asserted. "But for me, it's also a sense of belonging. We all felt that it was lonely on your own. And the firms you work with, if you're proud of them, if you're proud of the job they're doing, it inspires a sense of belonging and a higher purpose for what you're doing every day rather than just going through the set of tasks. But that being said, that doesn't mean to say you've got to be there all the time."
But, Fraser stressed, empathy doesn't excuse a lack of productivity. The bank carefully measures productivity and will bring slackers back into the office to provide coaching and mentoring until their work passes muster.
The bank's new investment banking hub, located in the seaside city of Malaga along Spain's Costa del Sol, exemplifies its commitment to a better work-life balance. Hundreds of aspiring beachside bankers applied for junior level positions that only pay half of the $100,000 starting salary offered in New York or London, but also promise eight-hour days with no weekend work. In contrast, investment bankers in London will typically work up to 70 hours a week in quiet periods or 100 hours weekly during busier times. The laid-back lifestyle and comparatively low cost of living in Malaga have proven solid selling points for prospective applicants.
The bank has nearly filled its intention of hiring 30 new junior bankers for the Malaga hub. It's a young and multicultural group, mostly aged 22 to 26, representing 22 countries and 15 languages.
A couple of months after its Malaga hiring spree, Citigroup let go of dozens of other investment bankers within its dealmaking unit after expected revenue growth faltered.
"On the wealth side and investment banking, wallets — particularly in investment banking — are further behind [on expectations]," she said. "We've been repacing some of our investments there, as you'd expect."
Jane Fraser is striving to increase diversity and to narrow the gender pay gap. The Citigroup CEO makes a third less than her male peers, with a compensation package of $22.5m, comprising a base salary of $1.3m, cash incentive of $6.4m and $14.8m in deferred incentives of stock and performance share units.
She praises the bank for its gender and diversity progress, while also acknowledging it has more work to do all fronts going forward.
"We look at recruiting, retention, development and promotion," she said, "and manage the processes around it to try and make sure that we provide everyone with the opportunities that they deserve.
"You need to get comfortable with the uncomfortable. Transparency works and making those commitments public definitely helps as a forcing device that we all need so you don't slip."
---
You may have an interest in also reading…
Middle East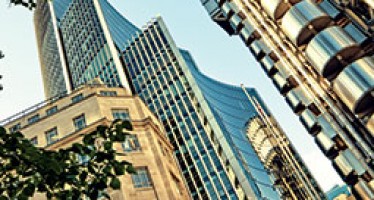 Policy makers in the advanced economies at the core of the global financial crisis can make the claim that they
FEATURED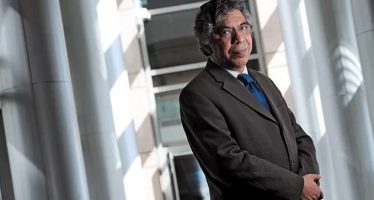 After a exponential rise in foreign exchange reserves accumulation by emerging markets from 2000 onwards, the tide seems to have
Corporate Leaders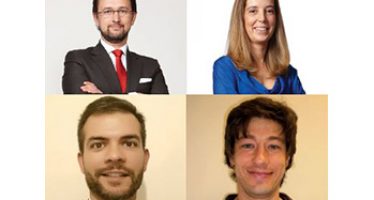 André Gorjão Costa is chairman of PayShop, a position he holds jointly with that of chief financial officer (CFO) at