IREIS Conference: UAE Property Market in Phase of Optimistic Consolidation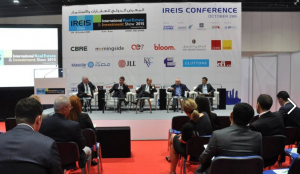 The conference at the annual IREIS (International Real Estate & Investment Show) at the ADNEC centre in Abu Dhabi is typically stacked with high calibre speakers and thus gives investors a unique opportunity to gain valuable insights into property markets, both international, regional, and local. 
Last year, the IREIS conference was a big success in fulfilling its objectives. This year's conference did not disappoint either. Dr Nick Cole and his team from IREIS put together a compact and exhilarating programme.
The decline in oil prices and mounting regional geopolitical instability cause some concern for the Middle East property market, including in the UAE. However, while words such as "soft" and "consolidation" was aired, the general spirit and outlook was upbeat.
"The last two years have seen a significant rise in cross-regional capital flows into global commercial real estate."
Simon Townsend, the director of strategy from CBRE Middle East, opened the event with a presentation entitled Market Trends in Global Investment in which he analysed the changes in investment flows both globally and regionally. Mr Townsend had a tough act to follow from last year's sterling performance by his colleague Nicholas Maclean. He succeeded in delivering great insights.
CBRE Research has recently published a study – In and Out – focused on regional commercial real estate which shares some of this insights and states: "The last two years have seen a significant rise in cross-regional capital flows into global commercial real estate. In 2014 alone, a total of $125 billion of cross-regional commercial real estate transactions were recorded, up 39% year-on-year, and close to triple the value reported in 2011. The first three months of 2015 have already seen a further $32 billion in cross-regional investments – setting the scene for another record year."
Hani Shammah, managing-director of Morningside, moderated a high-profile panel on key trends in the UAE property market. On that panel was David Dudley, the international director of JLL MENA who covered the Abu Dhabi real estate market that now is in a phase of consolidation after suffering booms, busts, and recoveries. Prices in Abu Dhabi are holding up even though there is still a significant volume of new property assets coming to the market across various segments such as residential, commercial, retail mixed-use, and hospitality.
Bloom Holdings CEO Sameh Muhtadi outlined his business strategy focused on core diversification to ensure a sustainable business. Bloom is arguable one of the best regional integrated community developers. One way, the company ensures the building of successful mixed-use and smart communities is to partner with best-in-class providers – such as Harvard – in education and health offerings. Bloom Holdings also focuses on investor yield and affordability of offerings.
The Mubadala-owned Masdar City project was presented by Anthony Mallows, architect and director and another champion of employing best international practices to push towards a knowledge-based society. Masdar City employs new game-changing rewards systems to shape behaviour and promote energy efficiency in order to obtain savings. Mr Mallow's team has been successful in creating great operating efficiencies for corporates, such as Siemens, by focusing on a better understanding of the client's real needs. Mr Mallow drew historic parallels to Venice and Amsterdam when pointing to Dubai's unique position as a globally central and very well-located international transportation and trading hub and destination which drives visitors – all underpinning long-term real estate demand.
Onur Camurlu from AE7 powerfully presented the vision of new $4.5 billion Meydan City project in Dubai. With contemporary villas surrounded by beautiful landscaped terrain consisting of boardwalks, waterways, fountains, and lagoons Meydan City has every chance of becoming the premium integrated lifestyle community to which it aspires. One of Meydan City's central objectives is to fluidly integrate residential life with extracurricular communal activities, including skiing.
David Godchaux, CEO of Core-Savills, moderated a panel discussion on fiscal and business considerations which emphasized the need for enhanced transparency. Mr Godchaux sees the slowdown from declining oil prices as a major challenge to the property market as the region's governments need to support both supply and demand though public investment and spending. He foresaw that regional oil producers in need of revenue would eventually cut production to boost prices, as they control the oil market.
However, that analysis does not stack up. The days when the major Middle East players – including OPEC – could control oil prices are now well behind us. Now, oil producers cannot afford to cut production because that translates into declining revenues. The US is now self-reliant on energy. A much more likely scenario sees oil prices stay low. Producers will need to tighten their belt. For now, the producers are digging into their vast reserves, but eventually fiscal contractions could impact the property market.
Carine Souaiby, managing-partner from Knowledge Vision, stressed that the legal and regulatory framework varies across the seven emirates. She welcomed new legislation to commence in January 2016 which could support foreign investor transparency. One question that Ms Souaiby felt should be debated in UAE's society going forward concerns "what kind of developers do we want?" The answer should be reflected in regulation and transparency.
Digital marketing of real estate investment offerings is a cost-effective and attractive alternative to offline alternatives stressed Andrej Olejnik, the CEO of Prof Estate. Still, digital marketing appears underused in UAE. Mr Olejnik suggested developers should – instead of just hosting a web site – boost their emphasis on online communication, and sharpen up their promotional approach to include using other than English languages and move up the Google search scale. He also wished for an industry-wide concerted effort to promote the great pulls of UAE's property market globally: "The UAE's market is very attractive and not in danger of collapsing anytime soon. I have seen many other property markets internationally in decline and danger – and this is not one of them."
Cluttons' Murray Strang emphasised the EXPO 2020 impact on the UAE market. Already within two years the positives of the impact would be felt. The state of the post-Expo market is anybody's guess. He stressed that the UAE market is not insular from the state of the rest of the Middle East.
Chris Taylor from Abu Dhabi Finance is very much leveraging the power of the Internet to efficiently drive his mortgage finance business in competition with larger players. He was suggesting that fist-time buyers should be given a break in terms of affordability. The required down payment could be reduced from currently 25% of the purchase price to 5% or 10% in order to give first time buyers and youngsters (maybe with some family assistance) a chance to step up on the property ladder.
In sum, the UAE property market is humming along nicely at high price levels. So much so that affordability has become an issue. Demand is soaring, in particular in the hospitality sector. Supply remains solid with continued construction – including of brand new smart cities. Capital is available. Regional problems may persist but the outlook by UAE's best-in-class is sunny.
---
Tags assigned to this article:
uae
---
You may have an interest in also reading…
Europe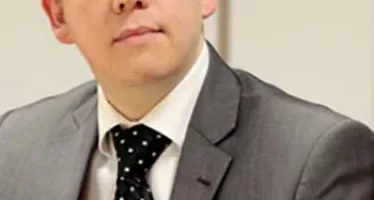 This UK asset management firm stands out — and here's why… In the investment world, success hinges on a combination
Europe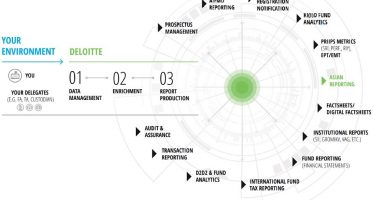 The European Commission's ongoing efforts to establish the Capital Market Union have reached the alternative investment manager's market in Europe.
Sustainability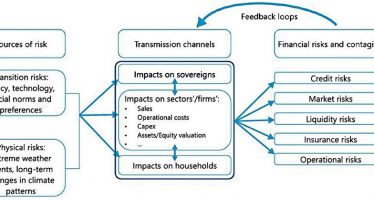 There are three possible motivations for the engagement by central banks with climate change: financial risks, macro-economic impacts, and mitigation/adaptation