UBS CEO Ralph Hamers: Understated Efficiency in Minding the Bottom Line
On Monday, 2 November, Ralph Hamers (53) will take the exclusive side entrance of UBS Group's imposing head office on Zürich's Paradeplatz to enter a world that quietly exudes wealth, privilege, and power. The Dutchman, recently whisked to the uppermost echelon of the Swiss banking group, will take the oak-panelled elevator reserved for the privileged few to his vast CEO office suite.
Upon arrival, Hamers may expect a culture shock: Until 30 June, he headed ING Groep which enjoys a slightly less settled reputation than his new employer does. Both innovative and slightly contrarian, the Dutch financial group in the 1980s pioneered discounted sovereign debt swaps and launched a new trade that was later refined and formalised as the Brady Plan, named after then-US Treasury Secretary Nicholas Brady, who adopted ING's feat in financial engineering as his own.
Under Hamer's leadership, ING Group may no longer have pushed the envelope, but the organisation did continue to display its innovative streak. The bank was quickly streamlined to a much more agile, modern, and – gasp – 'hip' financial services provider. With that, profit margins widened considerably.
Ruthless in shedding bulk and successful in restructuring the corporate behemoth into a nimble fintech platform, Hamer's six-year stint as CEO was, however, not entirely without controversy.
In 2018, Hamers stood at the centre of a political firestorm over a salary increase proposed by the group's board of directors which would have upped his annual take-home pay to about €3 million – an amount considered absurd by most in The Netherlands. As soon as customers started to close their accounts in disgust and droves, Hamers announced his rejection of the board's proposed remuneration scheme and intention to forego any future salary increases.
At UBS Group, where his predecessor Sergio Ermotti was paid in excess of €11 million last year, Hamers will be tasked with infusing some of his fintech magic into an organisation that suffers from both static revenues and high costs.
Preparing the executive changeover, the Swiss financial group's main concern was to ensure a smooth transition. The bank's board had cast a wary eye on the boardroom wars at Credit Suisse, just across Paradeplatz, and the soap opera surrounding the aborted transfer of Andrea Orcel to Banco Santander which got slapped with a €100 million lawsuit for breach of contract by the flamboyant Italian investment banker and former chief of the UBS investment banking unit.
Who better than a comparatively understated Dutchman to ensure not just a seamless change of the guard but also the discreet efficiency that UBS Group longs for? Suffering from a mild form of 'flygskam', Hamers avoids airline travel and prefers his BMW hybrid for moving about within Europe.
His appointment as Ermotti's successor took most market watchers by surprise. Hamer's name did not feature on anyone's shortlist. He was reportedly handpicked by UBS Chairman Axel Weber who had established a good rapport with the Dutchman in the European Banking Group, a forum of high-level bankers. Both men also sit on the board of the Institute of International Finance, the finance industry's global trade association.
Weber and Hamers coincide in their dim view on the loose monetary policy pursued by the European Central Bank (ECB) and have – curiously enough in light of their disapproval – also voiced criticism on the central bank's apparent inability to end the era of negative interest rates. These, of course, depress the profit margins of financial services providers.
Notwithstanding the somewhat inimical monetary environment, Hamers managed to double the ING Groep's profits in six years' time. He did so by thoroughly revamping the bank's core retail business and moving it online. This allowed the bank to downsize its branch network in the Benelux whilst improving overall customer satisfaction. ING also moved into new markets as an online-only bank, significantly reducing the cost of setting up shop and gaining market share.
Returning to its slightly rebellious and contrarian roots, and on the suggestion of its CEO, ING Groep ditched formality – replacing suits and ties with more casual attire – up to and including sneakers. Hamers would like banks to take a cue from tech companies and embrace their more modern and relaxed approach to business.
Frank, direct, and fearless in expressing his opinions as befits a Dutchman, Ralph Hamers will now have to deal with the über-rich and family offices that may not warm so easily to his style. He will also find that monochrome suits, ties, and Oxford shoes remain much de rigueur in Zürich. However, minding the bottom line is what ultimately counts – and that is a skill Hamers has mastered better than most.
---
You may have an interest in also reading…
Corporate Leaders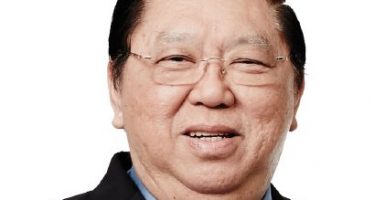 Keeping a leading edge over the competition requires constant attention to detail and a willingness to invest in the future.
Europe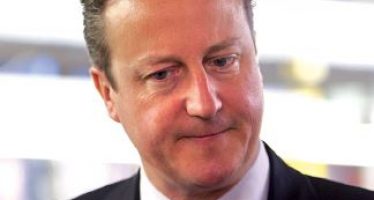 Politics must surely be one of the most fascinating of art forms. The levels of spin employed by artists to
Corporate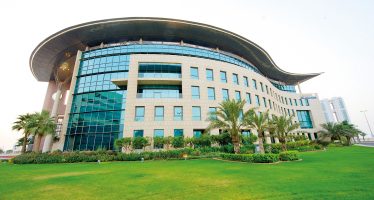 Digital transformation is set to have a profound impact on the future of global banking networks such as Ahli United