Grant Thornton Hong Kong: Managing Innovative Technologies – CloMoSo
What is CloMoSo?
CloMoSo is the convergence of the trendiest and hottest technologies that are being adopted by IT-savvy businesses to enhance communication and collaboration, and to leverage IT services instead of IT assets to increase flexibility and decrease costs.
Clo: cloud computing
Mo: mobile applications
So: social media
The CloMoSo phenomenon is happening at a much faster rate than big technology shifts of the past such as client/server architecture and the internet. Company executives are faced with the challenge of understanding the new concepts of CloMoSo, and to decide whether to adopt these new technologies. Once the decision is made to adopt the technology, there is the difficulty of maximizing the benefits and opportunities and dealing with the associated risks.
Cloud Computing
Cloud computing is the conducting of business functions on shared, off-premise computing systems. Exhibit 1 summarises the differences between on-premise and off-premise computing.
There are a number of potential advantages to the off-premise delivery of computing. These include:
Lower upfront capital expenditures
Less management time spent acquiring, maintaining and operating computer hardware and software
Anywhere, anytime access to new capabilities
The flexibility to scale from one user to hundreds of thousands around the world.
Although it is a common assertion that cloud computing saves money when compared with on-premise computing, the reality is much more complex; the savings occur only if careful management drives lower total spending. Management will need to institute policies that actively capture the lower cost of certain types of computing activity and effectively constrain the risks of runaway expenditures in the highly scalable cloud environment.
Requirements such as dedicated servers or storage due to security concerns will drive up costs and decrease the capacity for savings. Limitations on locations and staffing – as well as interference with the provider's normal operations – will add costs that are ultimately reflected in the contract terms. Other important risks with cloud computing include:
Vendor lock-in
Difficulty in service level measurement
Data security & privacy issues.
A survey conducted by ISACA in 2011 on the use of cloud technology in Hong Kong and wider China shows that 20% of enterprises plan to use it for non-mission-critical IT services this year, double the number from last year. Meanwhile, the number of enterprises that plan to use cloud computing for mission-critical services rose from 7%to 11%.
Mobile Applications
Over 5 billion people globally have a mobile phone, and over 1 billion have a smart phone. In mainland China and Hong Kong alone, there are over a billion mobile phone users. Mobile technology can help corporations to transform how tasks are done or open new avenues to interact with clients, employees and business partners.
Businesses are already confronted with a demand for accommodating a BYOD (bring your own device) model, where employees bringing personally-owned mobile devices to their place of work, and use these devices to access privileged company resources such as email, file servers, and databases. A survey conducted by Grant Thornton LLP in 2012 of US chief audit executives (CAE) on emerging risks found that mobile technology was their second biggest concern (cyber-security being the number one concern).
Social Media
Tweeting, blogging, and friending are common terms used in the world of social media, and they are becoming a part of business vocabulary as well. Many companies are just now starting to take a serious look at the benefits of social media in business, and they are looking even more closely at the risks involved, such as fraud, theft, defamation, cyber-bullying and invasion of privacy among others. A survey conducted by Financial Executives Research Foundation, Inc. (FERF), working in partnership with Grant Thornton LLP in 2011 found that almost half of the senior financial executives who responded to the survey felt that social media will be an important component of corporate marketing efforts going forward.
For many companies, social media is the proverbial double-edged sword. It offers both opportunities and risks. For now, the governance regarding social media remains very fragmented. As social media cuts across many areas of a company, including HR, marketing, communications and legal, any policy surrounding it should be the result of a multidisciplinary approach.
In conclusion, a company contemplating the use of CloMoSo to enable business growth can expect numerous benefits and opportunities, including:
Speed of direct communication with clients
Better visibility, online exposure and increased traffic to the company website
Opportunity to build relationships and intimacy with customers
Ability to monitor and understand customer perceptions of the company's brand
Ability to measure the frequency of the discussion about the brand
Early warning of potential product or service issues
However, if done incorrectly, it can also lead to system failures, data privacy breaches and data security issues. This is where external consultants can be of assistance – to assess the company strategy, and to mitigate risks. Whether the company is just adopting one of the technologies, or adopting a convergence of cloud, mobile and social media, there are huge opportunities, and great risks involved. i
About Grant Thornton Hong Kong Limited

Grant Thornton Hong Kong Limited is a member firm of Grant Thornton International Ltd (Grant Thornton International). The firm is fully-integrated with Grant Thornton China and part of a network of 17 offices providing seamless access to 120 partners and over 2,700 professionals across mainland China and Hong Kong. For more information, visit www.grantthornton.cn.
Grant Thornton is one of the world's leading organizations of independent assurance, tax and advisory firms. These firms help dynamic organizations unlock their potential for growth by providing meaningful, actionable advice. Proactive teams, led by approachable partners in these firms, use insights, experience and instinct to understand complex issues for privately owned, publicly listed and public sector clients and help them to find solutions. Over 35,000 Grant Thornton people, across 100 countries, are focused on making a difference to clients, colleagues and the communities in which we live and work. For more information visit www.gti.org.
---
Tags assigned to this article:
china
---
You may have an interest in also reading…
Europe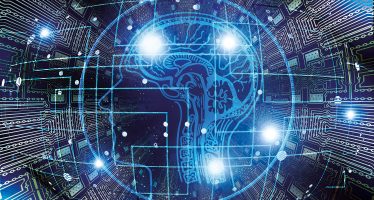 To solve existential brain challenges spanning neurology, mental health, psychiatry education, workforce development, and neuroscience, we need a fresh approach
Finance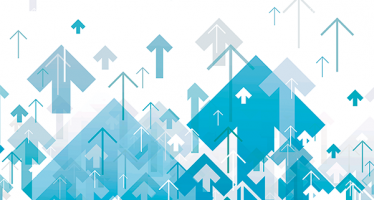 The world awaits what emerges from post-Covid traumas. States will be required to consider how to balance budgets, how to
Banking
Bill Gates once said, "Banking is necessary, but banks are not." Those words struck a chord with the CEO of