A Union of Minds, Methods, and Values Keeps Singapore's Unique Skyline Alive
Singapore Land Group's praises are sung — by peers and award bodies
Singapore Land Group Ltd — SingLand — has a simple, and admirable, focus: to create inclusive urban spaces that empower people, businesses, and communities to thrive.
And its success in that has been recognised by its peers, and by CFI.co. The awards judging panel unanimously named Singapore Land Group as the Best Commercial Real Estate Developer in Singapore for the 2023 Real Estate Awards.
Working across a diverse portfolio, including commercial offices, retail properties, residential developments, and hotels, SingLand takes a holistic approach to development. Its commercial assets in Singapore include 2.7 million square feet of office space, and one million square feet of retail space. The Group also owns overseas investment assets in China and the UK.
"We recognise that as a leading developer in Singapore, it is not enough to make decisions based solely on the bottom line. We want to create positive social, environmental and economic change that is sustainable in the long run," says Chief Executive Officer Jonathan Eu.
To achieve this, SingLand has a playbook which has stood it in good stead over the years; it leverages its existing strengths and adopts an ESG-first approach in all business matters. It has been transforming office properties through refurbishment, asset-enhancement or redevelopment initiatives to meet the growing demand for well-located, modern, sustainable workplaces.
The group has been elevating retail experiences by transforming malls into vibrant "eat, shop and play" destinations, by adding diversity to the mix and introducing new food and beverage and lifestyle options.
Singapore Land Group collaborates with strategic partners to create best-in-class residential properties that fulfil the aspirations of homeowners and investors. It has firmly entrenched an ESG-first approach as one of its foundations.
This is no passing fancy for the group. Its environmental footprint has been minimised via reductions in energy and water consumption, and the careful management of waste. To date, over 85% of SingLand's current portfolio of properties by gross floor area have achieved Singapore's Building Construction Authority's Green Mark certification.
A value-based workplace culture has been built by an initiative called SingLand Empowers, which advances diversity, equity, and inclusivity issues. The focus has been on creating a caring environment where employees help one another, and grow together.
Positive community impact is ensured via two initiatives, SingLand Elevates and SingLand Inspires. SingLand Elevates supports underprivileged communities and individuals, such as low-income families, children with special needs, and low-wage migrant workers. SingLand Elevates makes financial contributions and encourages staff volunteerism.
SingLand Inspires uses art to enhance its place-making efforts.
 "Having shaped Singapore's skyline for 60 years, we aspire to go beyond building well-designed spaces to creating a platform for artists to showcase their talent and creativity. We seek to bring art into everyday spaces, igniting conversations and sparking the curiosity and imagination of people who visit our properties," says Mr Eu.
Apart from adding character and vibrancy to the properties, the installation of artworks from local and regional artists creates a platform for them to showcase their talent.
To achieve the corporate goal of creating inspiring and inclusive urban spaces, Singapore Land Group pulls out all the stops and focuses its energy and expertise on finding effective, affordable, and workable solutions.
A glance through the group's annual report for 2022 is highly recommended to get a fix on how the initiatives are achieved.
Apart from disclosing the group's performance for the financial year, the report celebrates SingLand's contributions to shaping Singapore's skyline by taking stock of what has been achieved over its six-decade history — the group was founded in 1963.
Going forward, the group aims to unlock further value from its diversified property portfolio. It also seeks to further embed environmental, social and governance (ESG) considerations in its business.
"The next phase in our sustainability blueprint will involve various stakeholders in our value chain. It is only when we adopt a holistic approach to address ESG issues such as climate change, social issues, and a sustainable supply chain, that we can effect meaningful impact through championing a net positive mindset," says Mr Eu.
Singapore Land Group is a subsidiary of UOL Group Ltd. The organisations leverage each other's strengths to drive sustainable growth for all stakeholders.
---
You may have an interest in also reading…
Asia Pacific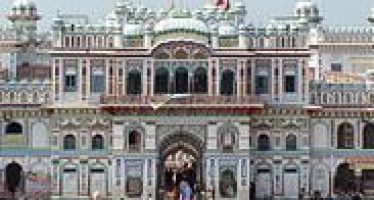 Vocational training programs for young women, 16-24, in Nepal are giving them gainful employment, economic independence and bringing trust in
Middle East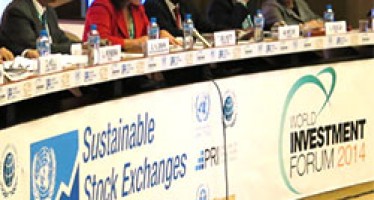 As the United Nations Conference on Trade and Development (UNCTAD) celebrates its fiftieth anniversary, business and government leaders from across
Europe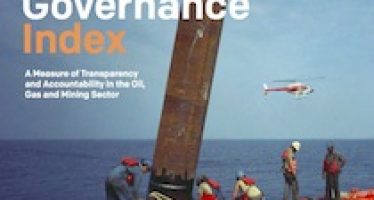 The Resource Governance Index (RGI) measures the quality of governance in the oil, gas and mining sector of 58 countries.