Uttar Pradesh, India: Water Management Key to Reducing Poverty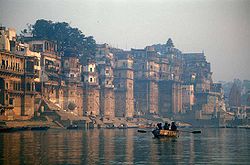 For good governance to fully contribute to and enable sustainable development, it needs an institutional framework through which sensible policies may be applied. This may be one of the areas in which India's most populous state, Uttar Pradesh, faces some challenges: While fully 60% of the state's population of over 200 million is dependent on agriculture for its livelihood, the sector suffers from anaemic growth rates. Since the start of the century, growth of the farming and animal husbandry sectors has averaged just about 1.3% annually.
The World Bank has now released a $360 million (€272m) line of credit to the Uttar Pradesh government to finance an ambitious program to help build and expand the institutional capacity needed to increase agricultural productivity across the state. The bank's Board of Executive Directors approved the loan with an eye to alleviating poverty as well.
World Bank Country Director Onno Ruhl says investments in agriculture will likely help reduce poverty levels in Uttar Pradesh which lags the rest of India in a number of human development indicators: "We will pay particular attention to improving water use efficiency. This not only benefits agriculture, but also addresses the wider issue of a growing mismatch between water demand and usage patterns."
"We will pay particular attention to improving water use efficiency."
Earlier, the World Bank assisted Uttar Pradesh with the restructuring of the state's water sector. Over 340,000 hectares of irrigation and drainage systems were rehabilitated. The World Bank also helped set up resource management institutions in Uttar Pradesh and was instrumental in the formation of over 800 Water Users Associations. Moreover, the Uttar Pradesh Irrigation Department now has an up-to-date information management system in place to help guide its policies.
While between 2001 and 2007 the Indian economy registered average growth rates of well over 7% annually, Uttar Pradesh lagged behind only managing to expand its economy by 4.4% per year. However, the state is now rapidly catching up and even exceeding its government's already ambitious targets. Over the 2010-2011 fiscal year, the Uttar Pradesh economy grew by no less than 8.1%.
The potential of the state is impressive, in particular its agriculture sector: Thanks to the fertile flatlands of the North Indian River Plain and irrigation schemes such as Ganges Canal, Uttar Pradesh already is a major contributor to the national grain and horticultural outputs.
The latest World Bank project aims to benefit over a million families by expanding on the accomplishments of earlier development schemes. The Uttar Pradesh government has identified 16 districts as priority areas and it is here that over 2,000 Water Users Associations (WUAs) will receive additional support with the operation and maintenance of local systems. These associations play an essential role in the allocation of water resources, the resolution of conflicts between competing users and the assessment of water charges.
According to Winston Yu, task team leader of the project and a senior water resources specialist, the modernization of irrigation and drainage systems in the selected districts will significantly contribute toward agricultural efficiency and, hence, increased yields. "At the same time we can improve a more efficient use of water resources."
The World Bank project now also includes flood control. Significant parts of Uttar Pradesh are prone to flooding. Modern technologies – Geographic Information Systems (GIS), satellite remote sensing and mobile-based applications – are to be employed to help reduce and manage risks to agriculture. This continuous monitoring will be conducted by the newly-established Uttar Pradesh Remote Sensing Applications Centre.
In order to improve farming practices, Water Schools will be set up where both trainers and farmers may receive instruction on water-saving techniques such as furrow irrigation, crop-water budgeting, laser levelling and the usage of raised beds. Farmers trained at these Water Schools are expected to share their knowledge with others in local communities so as to increase both the reach and the scope of the project.
The new project in Uttar Pradesh will be financed by a credit from the International Development Association (IDA), part of the World Bank Group, which provides interest-free loans with a five year grace period and 25 years to maturity.
---
Tags assigned to this article:
india
---
You may have an interest in also reading…
Latin America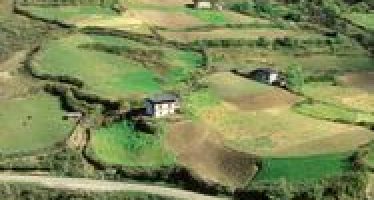 The new edition of the World Bank's Little Green Data Book, released on World Environment Day 2014, includes a new
Oil & Mining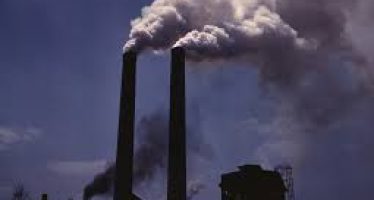 As it becomes increasingly necessary to reduce emissions, organizations and governments are looking for ways to compensate for the harmful
Brave New World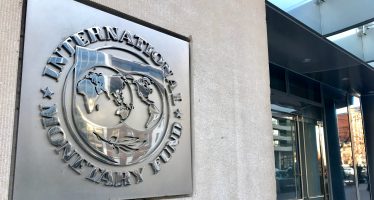 The International Monetary Fund's tenth annual External Sector Report (ESR, August 2021) shows how current account deficits in the global