World Bank: Sustained Global Solidarity Needed to Achieve Global COVID-19 Recovery
The pandemic has affected virtually everyone in the world, but its impacts have been hardest on the poor and vulnerable, deepening inequalities and exacerbating underlying challenges. Now more than ever, global solidarity is needed to address the widening gaps between rich and poor countries – particularly when it comes to responding to this crisis, enabling access to life-saving COVID-19 vaccines, and meeting the compounding impacts of climate change.
To respond to the pandemic, the World Bank Group stepped up with the largest crisis response in our history. Between April 2020 and June 2021, we deployed over $157 billion to fight the pandemic's health, economic, and social impacts — an increase of more than 60% over the 15-months before the pandemic. We supported countries to address the health emergency and to strengthen health systems while ensuring that social protection systems were inclusive and able to support vulnerable households, preventing more households from falling into poverty.
"The World Bank has made $20 billion in financing available to low- and middle-income countries to purchase and distribute COVID-19 vaccines, tests and treatments and to strengthen immunisation systems."
Some $50 billion of this historic WBG crisis response went to the poorest and most vulnerable countries through the International Development Association (IDA), the world's largest source of concessional loans and grant finance. IDA's global partners meet every three years to replenish IDA funds and review IDA's policies, with the most recent replenishment of IDA's resources (IDA19) finalised in December 2019. In a stunning and very promising show of global solidarity earlier this year, IDA donors and borrower countries agreed to advance the IDA20 replenishment by 12 months, with a pledging conference to be held in December 2021.
The same solidarity is needed to critically step up equitable access to COVID vaccines for all countries, a prerequisite for economic recovery both domestically and globally. Together with the IMF, WHO and WTO, we formed a Multilateral Leaders Taskforce (MLT) on COVID-19 to accelerate access to COVID-19 vaccines, therapeutics, and diagnostics by leveraging multilateral finance and trade solutions. Our goal is to vaccinate at least 40 percent of people in every country by the end of 2021, and at least 60 percent by mid-2022.
The World Bank has made $20 billion in financing available to low- and middle-income countries to purchase and distribute COVID-19 vaccines, tests and treatments and to strengthen immunisation systems. We are partnering with the African Union to support the Africa Vaccine Acquisition Trust (AVAT) with resources to allow countries to purchase and deploy vaccines for up to 400 million people across Africa. This is critically important with less than 3% of the African population vaccinated.
There is also an urgent need to ensure timely delivery of doses ordered. The latest data collected by the MLT on vaccine delivery shows that less than 3% of doses pre-purchased by or for low-income countries have been delivered. Delivery schedules not being met is unacceptable.
Helping countries recover sustainably from the COVID-19 crisis and regain lost ground on poverty reduction cannot happen without the world also rising – united – to meet the challenges of climate change.
Poor countries generally emit the least but are the hardest hit by climate change – whether through volatile weather events, destruction of crops, reduced water resources or environments that have become so hostile that people have to leave their homes and migrate to new areas.
The stakes could not be higher. Our latest research, the Groundswell 2.0 report, shows that climate change could drive 216 million people to migrate within their own countries by 2050, with hotspots of internal migration emerging as soon as 2030, spreading and intensifying thereafter.
o avoid aggravating inequality, we need to work together to help countries pursue a path to a green, resilient and inclusive recovery so they can achieve lasting economic growth and good development outcomes without degrading the environment.
The World Bank Group is stepping up to provide countries with support, having increased its climate financing over $26 billion in the last fiscal year, which is 25% above FY20 (which was itself a record). The Bank's new Climate Change Action Plan for 2021-2025 commits 35% of Bank Group financing to climate, on average, over the next five years, with at least 50% of World Bank climate finance supporting adaptation.
In the same timeframe, the Bank Group will align financing with the goals of the Paris Agreement, while helping client countries meet their Paris commitments, including supporting and implementation of their Nationally Determined Contributions and Long-Term Strategies. Support is yielding results, including in the world's poorest countries. In Niger for example, over 1 million people benefited from flood protection and sustainable land and water management activities increasing their resilience against natural hazards.
Our collective responses to poverty, inequality, climate change and fragility are defining choices of our age. We must tackle these challenges together because no country can manage them alone. Strong and sustained international cooperation will be key to reversing increases in poverty, reducing inequalities, and ensuring that every country is on a pathway to emerge stronger from this crisis.
By Axel van Trotsenburg World Bank Managing Director of Operations
---
---
You may have an interest in also reading…
Africa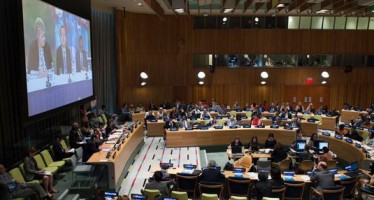 The international community stands on the cusp of eradicating extreme poverty and reaching the world's most vulnerable people with "a
c-19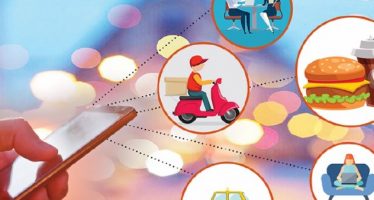 The gig economy is anything but stable — but it can be the last line of defence in a crisis,
Banking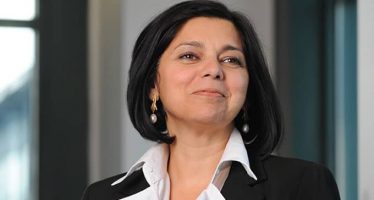 At the beginning of this year, the European Bank for Reconstruction and Development (EBRD) created the Sustainable Infrastructure Group (SIG).