WEF India Summit: Finally, Something Worth Watching
There are downsides to arranging a panel at a conference like the World Economic Forum's India Economic Summit with broadcast media as partners. This afternoon, a session on corruption started 40 minutes late as we waited for Kiran Bedi, anti-corruption activist and core adviser to anti-graft agitator Anna Hazare, to arrive.
In other circumstances, the event might just have gone on without her. But this was a BBC World Debate, being filmed for TV and radio and host Nik Gowing made some vague reference as to how the broadcaster was obliged to wait for the firebrand former cop (my words, not his) to arrive so she could represent that side of the debate.
Ms. Bedi was late to Mumbai because of an emergency landing of her plane in Nagpur from Kolkata, prompting titters since Ms. Bedi and her air travel habits have been in the news a lot lately. Perhaps, others said, she was flying Kingfisher.
At any rate, when she did show, she proceeded to harangue the audience with her usual shout. But what made the session worth listening to nonetheless was the frankness of the debate about the level of corruption in India and, more importantly, the insights it gave into the battle lines being drawn at a key time in the anti-corruption movement in India.
Ms. Bedi and Team Anna, of course, held the nation's attention this summer as Mr. Hazare went on a hunger strike to push his version of an anticorruption ombudsman bill on Parliament. The government was caught flat-footed, then made some dreadful tactical decisions, then finally got Parliament to agree to some principles that would be included in a future bill and Mr. Hazare started eating. Since then, the Anna movement has been hit by its own scandals, raising serious questions about whether it can muster the same fanaticism for its cause as it did in August.
The government, in the meantime, has gotten its act together – sort of. It has promised to bring an ombudsman's bill in the winter session of Parliament that begins later this month. The big issue is to see how far the government will go in enacting Mr. Hazare's demands (it will concede as little as it thinks it can) and whether Mr. Hazare accepts what the government proposes (because he'd rather declare victory than test his continuing power to rally his troops, in case he can't.)
Ashwani Kumar, science minister, was Ms. Bedi's chief antagonist representing the government. It seems clear from his arguments, which were delivered as forcefully as Ms. Bedi's but with a bit more lawyerly aplomb, that the government's argument in the next few weeks will be this: We are committed to passing a strong anticorruption bill; we represent the people of this country who elected us to Parliament and can turf us out every five years if they want; we are therefore the institution to channel the people's wisdom; and the law that will result will represent the will of the people.
What it says to Team Anna is, effectively, this: You cannot go against the will of the people; if you constantly harangue Parliament, then you lead us on a slippery slope away from democracy and toward anarchy; and the ombudsman bill is just one of a wide range of measures we are taking the combat corruption. At one point he described the anticorruption movement on the streets as the 1%, a none-too-subtle reference to the 1% versus 99% equation of the Occupy Wall Street movement. In short, we are the people, you are the mob.
To which Ms. Bedi said, in effect: Blah, blah, blah. "This movement has deepened democracy for the first time in this country," she said, adding that she had heard enough statements from the government and now only wanted to see action.
One thing to watch will be whether the government takes up Congress party honcho Rahul Gandhi's suggestion to make the anticorruption office a constitutional body rather than a statutory body. That could make it more robust in the context of Indian institutions. But Ms. Bedi smelled a ploy: Making a constitutional body requires a two-thirds majority in Parliament, which Congress and its coalition partners don't have. So, she said, the government can bring the motion, fail to bring on board the opposition, then blame the opposition for its failure.
That, she said, would mean "we will go back to agitation after December." She added: "Please bring in what you can," by which she meant pass a normal law with a simple majority and worry about making it constitutional later.
"The people of India will decide," Mr. Kumar said, again adopting for Parliament the "We the People" mantle it appeared to lose this summer. "Parliament will give its verdict in the winter session of Parliament."
By Paul Beckett
– Paul Beckett is The Wall Street Journal's South Asia bureau chief. Follow him on Twitter on @paulwsj.
---
Tags assigned to this article:
india
---
You may have an interest in also reading…
Corporate Leaders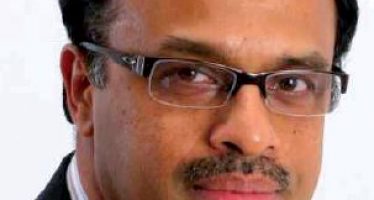 Nanda Kumar, President and CEO of SunTec, has taken corporate business process management to a new level of dynamism and
Asia Pacific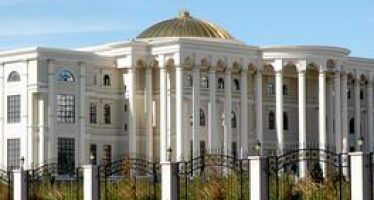 A new Country Partnership Strategy (CPS) for Tajikistan outlines a World Bank Group program of support for the country over
Africa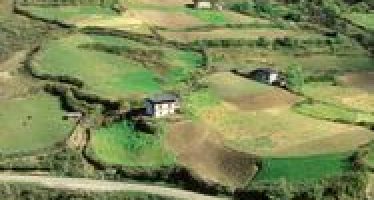 The new edition of the World Bank's Little Green Data Book, released on World Environment Day 2014, includes a new