PwC: CEOs' Confidence in Business Growth Dips as Global Economy Seen to Falter
CEOs around the world are less optimistic about the strength of the global economy than they were a year ago – and less sure of their organisations' ability to grow revenues in the short and the medium term.
Those chief executives are less bothered by broad existential threats that topped the business agenda last year – terrorism and climate change – and more concerned about factors that affect the ease-of-doing-business in the markets where they operate. Also of concern are any factors that affect overall business confidence and willingness to invest.
These are some of the key highlights from PwC's 22nd annual Global CEO survey of over 1,300 chief executives around the world, released at the recent World Economic Forum in Davos.
PwC has been conducting the surveys since 1997, and this year the study looked to the past and the future to analyse the predictive power of CEOs. It found a strong correlation between chief executives' expectations for their own organisations' revenue growth, and actual GDP growth the following year.
"CEOs' revenue confidence can be considered a leading indicator of the direction of the global economy."
In other words, CEOs' revenue confidence can be considered a leading indicator of the direction of the global economy.
The prevailing sentiment gleaned from this year's survey is one of caution. In South Africa, economic and policy uncertainty have caused business leaders to ponder the prospects for future growth.
The unease about global economic growth is lowering CEOs' confidence about outlook in the short term, with 35% saying they are "very confident" in their own organisation's growth prospects over the next 12 months – down from 42% last year. In South Africa, only 18% of CEOs are "very confident".
The same holds true for the medium-term (three-year) outlook; just 30% of South African business leaders (global: 36%) are "very confident" about their business prospects for growth over the next three years. North America, Central and Eastern Europe, Asia Pacific, and the Middle Est have all hit record lows. North America's CEOs report the most radical loss of confidence; the overall lowest level reported is (as in 2018) in Central and Eastern Europe.
This relative pessimism is not that surprising, and most major economic models have adjusted their 2019 forecasts downward. In fact, many economists see a slowdown as overdue. In addition, international trade tensions, political upset and uncertainty, and stricter monetary and fiscal policy all play out differently – but with the same general results across regions.
Dramatic Drop
The US retains its lead as the expected top market for growth over the next 12 months, but there has been a dramatic drop in votes – from 46% in 2018 to just 27% in 2019. China saw its popularity fall from 33% in 2018 to 24% in 2019. As a result of the on-going trade conflict with the US, China's CEOs have diversified their markets for growth, with only 17% selecting the US as likely growth leader – down from 59% in 2018. The other three countries rounding the top five for growth include Germany at 13%, down from 20%; India at 8%, down from 9%, and the UK at 8%, down from 15%.
South African CEOs named the US (25%) followed by China, the UK and Kenya (20%) as the most important countries for their organisation's overall growth prospects over the next year. While most CEOs still believe in globalisation, they appear to be less interested in expansion outside their home markets. Instead, organisations are narrowing their focus and staying local.
Threats to Growth
As indicators predict a global slowdown, CEOs have turned to navigating the surge in populism in the markets where they operate. Trade conflicts, policy uncertainty, and protectionism have replaced terrorism, climate change, and an increasing tax burden in the top 10 lists of threats to growth.
While each region cites a different "Number One" threat, there is broad consistency in what keeps CEOs up at night. Policy uncertainty is among the most extreme concerns in every region, and ranks in the top three everywhere except North America (where it is number seven) and Asia-Pacific (number six). The availability of key skills makes the top 10 list in every region, and the top three in Asia-Pacific, Central and Eastern Europe, and Africa.
South African CEOs' concerns around a broad range of business, societal and economic threats continue to increase. CEOs are "extremely concerned" about social instability (South Africa 68%; global 18%), uncertain economic growth (South Africa 68%; global 24%), populism (South Africa 55%; global 28%), exchange rate volatility (South Africa 49%; global 26%), and trade conflict between the US and China (South Africa 100%; global 88%).
Of business threats, 33% of South African CEOs (34% globally) said they were 'extremely concerned' about the availability of key skills, 38% (30% globally) cited cyberthreats, and 38% (28% globally) listed the speed of technological change as concerns.
Data and Artificial Intelligence
This year's survey revisited questions about data adequacy first asked in 2009. It was found that CEOs continue to face issues with their own data capabilities, resulting in a significant information gap that remains 10 years on. Despite billions of dollars of investments made in IT infrastructure over this time period, CEOs report they are still not receiving the comprehensive data needed to make key decisions about the long-term success and durability of their business.
Leaders' expectations have risen as technology advances, but CEOs are keenly aware that their analysis capabilities have not kept pace with the volume of data which has expanded exponentially over the past decade. When asked why they do not receive comprehensive data, CEOs point to the lack of analytical talent (global 54%; South Africa: 50%), followed by "data siloing" (global: 51%; South Africa: 63%), and poor data reliability (global: 50%; South Africa: 41%).
Eighty-five percent of CEOs globally (South Africa 90%) agree that artificial intelligence (AI) will dramatically change their business over the next five years. Nearly two-thirds (globally) view it as something that will have a larger impact than the internet revolution.
Despite the bullish view on AI, 23% of CEOs globally (South Africa 28%) have no current plan to pursue it. In addition, 33% globally (South Africa 32.5%) have taken a "very limited approach".
Closing the Skills Gap
There is no quick-fix to close the skills gap that is worrying many chief executives. 46% (global, 38% South Africa) see significant retraining and upskilling as the answer, with 17% (South Africa 20%) also citing establishing a strong pipeline directly from education as an option.
What is clear is that governments and businesses need to co-operate to help their people adjust to the disruptive impact of new technologies, such as data analytics and AI. A culture of adaptability and lifelong learning will be critical to spreading the benefits of AI and related technologies throughout society. In addition, improved STEM (science, technology, engineering, and math) skills will be important in allowing people to perform the new roles and tasks that will come with AI and robotics. Soft skills like creativity and empathy will also be important in making people adaptable and employable.
As CEOs focus more on execution, search for revenue growth, work to address data and talent issues, implement emerging technologies, and seek to capture related benefits and value, they should not retreat from the broader conversation on establishing new societal frameworks to meet evolving human needs – and foster sustainable prosperity.
Every leader is affected by challenges, but no individual organisation in either the public or private sectors can tackle them alone.
About the Author
Dion Shango was appointed as PwC's Southern Africa CEO on July 1, 2015 – the first black African to be appointed to the role.
Prior to his current appointment, he acted as Leader of PwC's Energy, Utilities and Mining (EU&M) Group. He was recently elected as PwC's new Africa CEO, with effect from July 1, 2019. Shango was voted-in in an electoral process involving some 400 PwC Africa partners across the continent. PwC's Africa region extends across three market areas – Southern Africa, East Africa and West Africa.
Since being admitted to the partnership in 2008, Shango has led engagements on complex and multinational businesses and has serviced a number of listed clients, mostly within the mining industry. He has extensive experience reporting under IFRS, and of financial reporting in the mining industry.
In addition to this experience, Dion Shango has enjoyed exposure to other sectors and industries throughout his career by virtue of being involved in the audits of companies and organisations such as the South African Reserve Bank, Vodacom and Montecasino.
In recent years, his client base has included Exxaro Resources Limited, Harmony Gold Mining Company Limited and Sasol Oil.
---
Tags assigned to this article:
china
---
You may have an interest in also reading…
Oil & Mining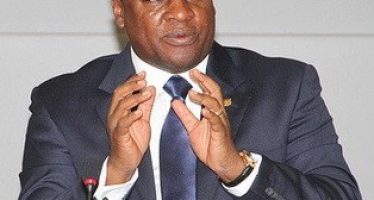 A solid mechanism has been put in place with Norwegian assistance to ensure that the proceeds from Ghana's newly found
Africa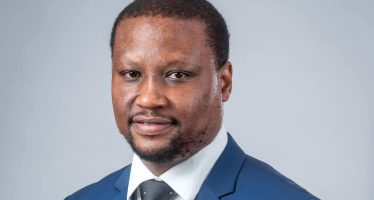 Gerald Ndosi considers the essentials of trade finance in Sub-Saharan African economies — amid post-pandemic chaos and Russia-Ukraine conflict… Covid-19
Banking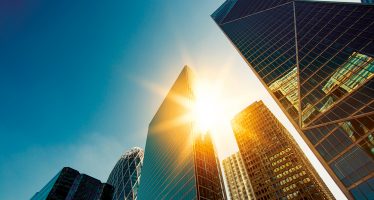 Development Finance Institutions (DFI), Development Finance Companies (DFC) or Development Banks (DB) are institutions that provide finance for development projects