Building Stronger Governance and Compliance Foundations in Sub-Saharan Africa
Analysts, politicians, economists and media pundits have kicked off 2016 with a largely pessimistic outlook for the global economy. Clearly none of us can predict where the economy will be in twelve months but we do know that we are looking at a 'new normal' of very low oil prices and a reduced demand for commodities. It is also clear that the world will continue to suffer from an increasingly potent and widespread form of terrorism that is extremely well-funded and sophisticated. It is in this particularly worrisome context that policymakers here in Africa have to address the pervasive issue of money laundering and fraud in our financial systems. Doing so is, however, easier said than done.
The harsh reality is that Africa has faced a challenging environment when confronting these types of issues. It is also a region of multiple languages, currencies and financial systems. This means that in the past it was easy for criminals to carry out cross-border money-laundering.  African governments therefore need to be serious about the fight against terrorism and money laundering. Firstly, each nation has to get its own house in order from a governance and compliance perspective. Then the continent needs to build a regional consensus to work together, share information and adopt international anti-money laundering policies, which is critical for success in building stronger governance and compliance foundations across Africa.
"The harsh reality is that Africa has faced a challenging environment when confronting these types of issues."
In Angola, the journey towards good governance and compliance has been ongoing since peacetime in 2002. The country has experienced huge inflows of cash and a booming economy, which has utterly transformed the country. The banking sector has been liberalised during the past decade, the market has opened its doors to global trade and a lot of people have done extremely well. We have to be honest – when we learn that the world's global banks have uncovered money-laundering on a global scale in the developed world in recent years – we have to accept that our growth is unlikely to have happened in a squeaky clean environment. Acknowledging the truth is crucial.
This is why, in Angola, the war against money-laundering has gathered pace over the past few years. New laws were introduced in 2010 and 2011, which mandated that a very wide range of organisations and professionals adhere to new obligations, including obligations of refusal, record-keeping, cooperation, secrecy and training. The law applies to credit institutions, financial companies, insurance companies, pension fund managers, accountants, lawyers, public notaries and many others.
National banks in Angola are now legally mandated to inform the banks that they transact with, of their own global regulatory requirements – it is simply unacceptable for any banking institution to plead ignorance that their banking partners were not in compliance. In 2015 the BNA issued a new guide towards compliance that reflects the standards issued by the Basel Committee on banking supervision. All banks in Angola are mandated by law to submit an independently audited report laying out their actions on implementing FATF and Basel standards. These audits will be verified within the first half of 2016.
Building on these foundations, in 2016 we will focus on reviewing the audit report from BNA regulated institutions. These audits will be verified within the first half of 2016 by the BNA. The Bank will also announce a new policy framework on any additional recommendations from the FATF. In addition, other bodies such as the Capital Markets Commission, Insurance Companies Regulatory Associations, Customs and the Gambling and Casino Institute will continue to monitor their respective industries.
It is here that all African nations face another challenge – cultural and behavioural change. A modern economy must accept the need for stronger governance and compliance foundations. So, in 2016, the BNA will also place emphasis on its on-going financial literacy-training program (launched in December 2015) for several target groups. We are also launching training schemes for bank managers and young graduates in order to increase cooperation with other institutions. The objective is to raise awareness around AML/FT measures, thus ensuring stability within the Angolan Financial System (AFS) and greater customer protection. Cultural change towards honesty and transparency will not happen overnight but every African nation has a moral responsibility to make this change happen.
The adoption of FATF regulations and policy recommendations is critical for the banking sector in Angola and for the region's reputation. We need to do the right thing and be seen to do so – this is important internationally to build trust as Angola looks to adopt event more stringent standards of transparency and governance. We know that the Angolan economy will continue to grow if global banking organizations, central banks and investors maintain trust in our systems and processes. But we cannot make the kind of progress we need if we do not work as one continent. Shell companies, cross border transactions and the movement of goods need to be regulated with transparent cooperation between governments. Online activities, airport customs and ports and border controls can benefit from regional cooperation. Each of our domestic economies will benefit and the region will be much better equipped to prosper during difficult economic times.
The 'new normal' of low oil prices brings the issue of money laundering sharply in to focus.  Our economies can no longer rely on extractives and we need to diversify our economies. This is not lost on Angolan policy makers. We need to stimulate domestic innovation, support entrepreneurs and create an enterprise economy. We cannot do that without mature and responsible capital markets. To meet this objective, the Angolan government has introduced many initiatives – such as state-backed VC funds – and the BNA is doing its part by using the economic levers we have at our disposal to provide support for businesses, including SME's in high-growth sectors. Stable rates of inflation and competitive interest rates are crucial for growth and economic stability.
So, the BNA fully understands the national importance of the adoption of international regulations in relation to the nation's financial sector and wider economy – not to mention the obvious moral dimension. As a Central Bank, our job is to continue to meet internationally accepted standards and to create a well-governed financial system that provides access to capital for businesses. Achieving this goes hand-in-hand with the fight against the world's most insidious crimes and this has to be the responsibility of every Central Bank on the continent.
By Valter Filipe da Silva, Governor of Banco Nacional de Angola (BNA)
---
You may have an interest in also reading…
Asia Pacific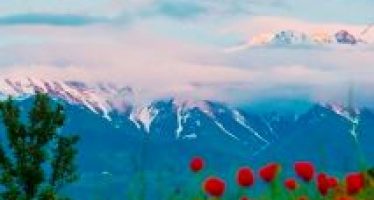 Central Asia faces climate change related issues such as warmer temperatures, glacier melt, increased variability in water resources, and frequent
Banking
Bill Gates once said, "Banking is necessary, but banks are not." Those words struck a chord with the CEO of
Africa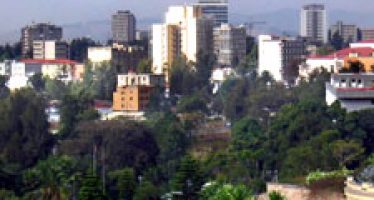 The African Union summit has been moved to the Ethiopian capital after Malawi refused to host the gathering. Malawi has