UNCDF: Women as Builders of Inclusive Digital Economies
The dramatic toll of the COVID-19 pandemic, at times, seemingly defies belief. Yet, every time there is an analysis of the pandemic's damage — human, societal, economic — a recurring narrative emerges, one that is quite believable. That COVID-19 has wielded particular damage against upon those constituencies traditionally underserved by their communities, country and the global financial ecosystem. The particular impact COVID-19 has unleashed on women, specifically given their precarious place in practically all local and national economies, is a dramatic example.
Data from the powerful report published by UN Women, "From Insights to Action: Gender Equality in the Wake of COVID-19," proves the point. Regarding the 740 million women in the world working in informal economic sectors, they saw their income fell by an astounding 60%. As for women in formal employment, women in Asia and the Pacific were far more likely than men to report drops in employment working time, 50% to 35% respectively, while a quarter of self-employed women in Europe and Central Asia reported job losses. With women representing the vast majority of the world's domestic workers (80% according to the report), nearly three-fourths of those domestic workers have lost their jobs as a result of COVID-19, while women working in "feminised sectors" were nearly 20% more likely to lose their job compared to their male counterparts.
At its worst, the pandemic would exacerbate the challenge of global female poverty, with the UN Women report projecting that nearly 250 million women aged 15 will be driven to poverty due to COVID-19, with nearly half of these women living in sub-Saharan Africa alone. For women aged 25 to 34, the global poverty rate will tilt towards women disproportionately over men, with 121 women experiencing poverty for every 100 men. These impacts will almost surely create a multiplier effect relating to the challenges women are more likely to experience, including gender-based violence.
"Inclusive digital economy is an economy that connects individuals, households, and small businesses with financial eco-systems that catalyse participation in the local economy and provide tools to climb out of poverty and manage financial lives."
Of course, the economic damage will be the most ferocious in the world's 47 least developed countries (LDCs)—the countries of primary focus for the United Nations Capital Development Fund (UNCDF). As we have observed over the past year, COVID-19 threatens to dramatically exacerbate the structural challenges that prevent women from achieving financial agency and autonomy: from being more likely to be excluded from economic resources to lack of training driving women to work in the informal sector; from inadequate support and financing for women-led and gender friendly SMEs to the absence of infrastructure and related services that would strengthen women's economic opportunities; from the digital and energy divide in the LDCs more likely impacting women and girls to local policies, laws and social norms that are discriminatory against women while reflecting a profound lack of women's leadership in decision-making.
UNCDF has actively worked to deploy gender-aware responses to the pandemic: prioritising local support mechanisms to protect women-owned enterprises and female entrepreneurs, including direct financing, technical support and credit guarantees; digital finance solutions tailored to women, such as connecting women entrepreneurs and workers through e-commerce, data collection and agriculture chain digitisation; and collaborating with UNDP on a bottom-up gender-responsive strategy and action action for COVID-19 recovery. But the reality is that we cannot choose between deploying both a gender aware response to combat the pandemic on the ground or addressing the structural challenges that pre-dated COVID-19 in impeding women's economic empowerment. We have to confront both at the same time, in particular because they are inextricably intertwined with each other. And a critical driver of UNCDF's approach to addressing and reforming these structural challenges involves supporting inclusive digital economies.
Empowerment Through Inclusive Digital Economies
What are the characteristics of an inclusive digital economy? It is an economy that connects individuals, households, and small businesses with financial eco-systems that catalyse participation in the local economy and provide tools to climb out of poverty and manage financial lives. When it comes to women's economic empowerment, an inclusive digital economy reduces poverty, increases resilience, and improves economic opportunities for women and girls. UNCDF envisions women as agents of change who can be builders of the digital economy, and who will partner with women and the public and private sectors, leveraging technology and innovation, to help increase women and girl's digital and financial autonomy.
With 20 years of experiencing advancing financial inclusion in the world's toughest markets, we are implementing a market system development approach to decrease the digital divide for women and girls, use technology to improve women's economic opportunity, to help to transform women into builders of emerging digital economies.
"We will leverage technology to increase access to finance for women-owned or managed small to medium enterprises using innovative forms of funding."
This approach is designed to serve the distinct needs of women and girls throughout their lifecycles: from the educational needs of young, adolescent women, to the household challenges of adolescent girls and adult women, to the realities tied to caring for the infirm, dying of spouses and elder age for older women. The approach is framed around five key goals, realising those goals will change the reality of women's participation in growing digital economies, foster the wellbeing of their households, and in turn contribute to the inclusive economic development of their countries.
First, we aim to decrease the digital divide by increasing the number of women and girls that own a phone, can access to the internet, and have access to energy sources to power digital services. For access to be meaningful women and girls need the capability and autonomy to use it to empower their lives. Second, we are going to work with the private and public sector to increase the number of affordable digital and financial products that address the needs of diverse segments of women. For instance, rent-to-own smartphone payment plans, goal-based savings products, digital credit, and biometric bank access points.
Third, we will leverage technology to increase access to finance for women-owned or managed small to medium enterprises using innovative forms of funding. Women-owned businesses are often part of the 'informal economy', this has made it hard for them to receive support during the COVID-19 pandemic. Our work will, therefore, also focus on helping to formalise women-owned businesses. We will also support the public sector to collect and use sex disaggregated data to inform policy decisions increasing women's digital or financial inclusion; work with public and private sector on the barriers to collecting and using sex disaggregated data for increasing product usage by women; and share learning on policy gender bias and ways in which to address that bias.
Finally, we are going to create natural "coalitions of the willing" between public and private sector actors to increase the number of women in the workforce and leadership positions within Digital Economy Ecosystems.
Into the Future
2020 marked the 25th anniversary year of the Beijing Declaration and Platform for Action — the UN-led agenda for women's empowerment that UN Women described as the "most visionary agenda for the empowerment of women and girls, everywhere." While the onset of COVID took some focus away from this important anniversary, this did not stop UN Women from launching its Generation Equality campaign, a multi-generational campaign to realise women's rights for an equal future.
UNCDF was privileged to be chosen as co-leader of the Economic Justice and Rights Coalition. We will work with fellow coalition members and other partners to contribute to reducing economic inequality between men and women. We bring to the coalition our experience in promoting equitable economic development through "last mile" financing, our considerable reach developed through an on-the-ground presence in 28 developing economies, and our market development approach.
It is a sad coincidence that the pandemic coincided with the 25th anniversary year of the Beijing Declaration and the Generation Equality movement. But it can also serve as a powerful reminder. A reminder that the pervasive and systemic challenges women face cannot be separated from the harms they are experiencing due to the pandemic. This reality defines our approach of supporting inclusive digital economies to advance women's economic empowerment, as well as embracing the challenge of making this empowerment a universal reality in the years to come.
About the Author
Nandini Harihareswara is a Senior Advisor and Lead Focal Point on Gender Equality for the UN Capital Development Fund's Inclusive Digital Economies division. She formerly worked as the UNCDF Digital Finance Regional Technical Specialist in Zambia and Malawi. She was a founding member of the USAID Digital Development Division in 2011 and served as the Strategy & Operations Chief and Senior Digital Finance Advisor. She began at USAID working as an Investment Officer for the Development Credit Authority Office. She began her career as a Presidential Management Fellow at the US Department of Transportation & the World Bank.
She was the architect of the UNCDF Zambia Sprint4Women DFS design competition, and the author of numerous publications focused on finance, technology and international development, most recently a co-author of the recent G20 paper on Advancing Women's Digital Financial Inclusion.
Nandini has an MBA and a Masters in International Trade and Investment Policy from the George Washington University. She also holds a BS in Psychology and a BA in Political Science from the University of California at San Diego.
About UNCDF
UNCDF offers "last mile" finance models that unlock public and private resources, especially at the domestic level, to reduce poverty and support local economic development. UNCDF pursues innovative financing solutions through: (1) financial inclusion, which expands the opportunities for individuals, households, and small and medium-sized enterprises to participate in the local economy, while also providing differentiated products for women and men so they can climb out of poverty and manage their financial lives; (2) local development finance, which shows how fiscal decentralisation, innovative municipal finance, and structured project finance can drive public and private funding that underpins local economic expansion, women's economic empowerment, climate adaptation, and sustainable development; and (3) a least developed countries investment platform that deploys a tailored set of financial instruments to a growing pipeline of impactful projects in the "missing middle.''
---
You may have an interest in also reading…
FEATURED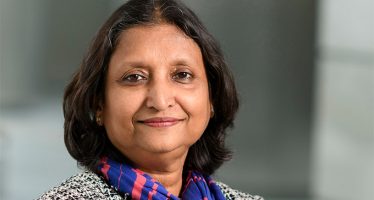 The COVID-19 pandemic is affecting every country's health system and economy to a degree not seen for a century or
Sustainability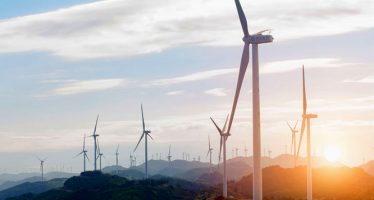 By Christian Grossmann and Thomas Kerr The historic Paris climate change agreement entered into force in record speed last November,
Asia Pacific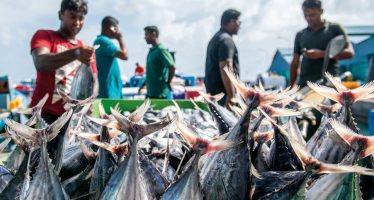 Investments in recovering and maintaining a functioning marine ecosystem can form the foundation of a sustainable "blue economy." Marine ecosystems