CFI.co Meets Asad Aziz Ahmed
Mr Ahmed brings over 30 years of experience in banking, credit management and in formulating and managing strategic and operational change in financial institutions. He brings in-depth knowledge of strategy formulation and implementation, performance improvement initiatives and change management programmes. Mr Ahmed has held various senior management positions in the Middle East and Canada.
Joining Gulf African Bank from the global financial advisory firm, Alvarez and Marsal Ltd. where he was Managing Director and Head of Middle East, Mr Ahmed served earlier at National Bank of Fujairah as General Manager.
With a master's degree in business administration from Institute of Business Administration, Karachi, Pakistan, Asad Ahmed is also a Certified Public Accountant (CPA) from Illinois, USA, and a Certified Credit Professional (CCP) from the Credit Institute of Canada. He is a Fellow of the Institute of Canadian Bankers (FICB) and has a diploma from the Association of International Bond Dealers.
In addition to serving as Executive Director on the Board of Gulf African Bank, he is a Director of Nairobi Hospice and a member of the Governing Council of the Kenya Bankers' Association.
Gulf African Highlights in 2012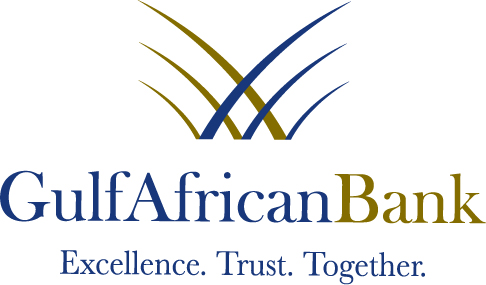 CFI.co award winner: Best Islamic Bank, Kenya, 2012
May: As Kenya's first fully Shari'ah compliant bank, Gulf African entered into partnership with Kenya School of Monetary Studies to support Islamic Banking training. As part of its corporate social investment, the Bank has volunteered some of its experts to teach at the college on a gratis basis, as well as offer internship to select students undertaking a Diploma in Islamic Banking. An annual prize for the best student in Islamic Banking diploma program has also been instituted by the Bank.
Asad Ahmed said at the time, "With the increase of Islamic banking evidenced by most commercial banks opening Islamic windows, it's not easy to get the right human resources that really have a deeper understanding of Islamic finance. This poses a challenge where the need for training and development is constant. At Gulf African Bank, we strive to share Islamic finance knowledge and make Shari'ah banking accessible to all Kenyans as an alternative way of banking available to everyone. Since Islamic finance is knowledge based, sharing this knowledge is the key to growth"
July: Gulf African launched a new facility – totally dedicated to serving the needs of women by the women – called an Annisaa Centre.
"We believe that women need specialised banking services because of their unique roles in the society as wives, mothers, business women and career women. Our ladies only account seeks to satisfy the various needs of women with special benefits designed to fit their needs perfectly. At the launch of this account we promised to give holders innovative financial solutions and to continuously come up with new ways to deliver our services. This is an exclusive centre for the women by the women and it is one of a kind in the country. All personnel serving in this centre are women.'' Mr Ahmed pointed out.
October: Gulf African Bank held a colourful ceremony on Tuesday, October 9, 2012 at Nairobi's Norfolk Hotel to reward winners of the Deposit Mobilization Campaign – Inua Akiba Inua Jamii. Present at the event were Her Excellency the Tanzania High Commissioner, Dr. Batilda Burian, Deputy Head of Mission to Saudi Arabia, Mr Ibrahim Barnami, Consul General of the Cyprus High Commission Mr Larkos Theokli among other invited dignitaries. The Bank rewarded a total of 13 winners with cash prizes and ipads. The main prize was a trip for two to Hajj.
In his remarks, Mr Asad Ahmed said, "As part of our CSI initiative, the bank will donate Ksh. 200, 000 from the proceeds of this campaign to Mama Fatma Children's Home. As a bank we believe in continued commitment to behave ethically and contribute to economic development while improving the quality of life of the workforce and their families as well as of the local community and society at large. We respect cultural differences and find the business opportunities in building the skills of employees and the community. We will endeavour to identify programmes that are related and add value to the communities in which we operate and exist in while at the same time respecting the cultures of these communities, protecting the environment and strengthening the communities."
---
---
You may have an interest in also reading…
Africa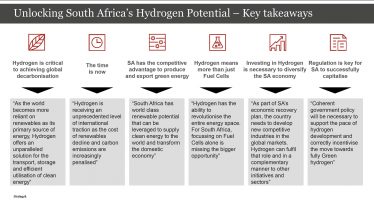 Hydrogen can be a game changer for the South African economy. Opportunities exist for South Africa to partake in the
Africa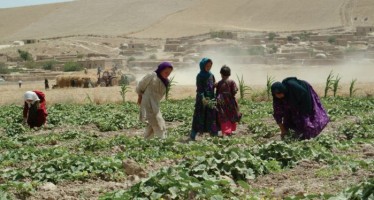 Non-renewable natural resource projects – that is oil, gas, and minerals – are usually seen as part of a nation's
Corporate Leaders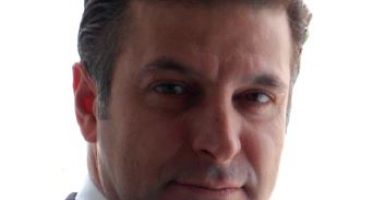 It is not often one finds the words banking and ethics in the same sentence. However, ethics is a core