Pandemic Gives Boost to Illicit Trade
A corrosive agent in many guises that threatens public health, depresses growth, undermines good governance, and degrades the environment, illicit trade permeates global society and stunts development. It now represents an estimated 3.3 percent of the world economy. Though that may seem a modest share, illicit trade is still growing, challenging governments, private businesses, and consumers alike whilst deploying new technologies to circumvent regulation and exploit opportunities.
During the first of a webinar series on illicit trade organised by Geneva-based WISeKey, a leading cybersecurity company, in conjunction with the Zermatt Summit Foundation and the OISTE Foundation, speakers from both multilateral entities and multinational corporations explored the ways in which illicit trade affects the implementation of the sustainable development goals (SDGs) as defined by the United Nations in 2015. They also discussed the use of new technology to combat illicit trade.
Teresa Moreira, head of Competition and Consumer Policies at UNCTAD, confirmed that illicit trade directly threatens a number of SDGs and calls for a multi-stakeholder approach such as public-private partnerships (PPPs). Last year, UNCTAD launched an illicit trade forum in an attempt to promote solutions across different vectors: "Annually, about $2.3 trillion is drained from the global economy. This endangers not just public health but also hurts the environment and results in job losses due to unfair competition."
The current corona pandemic has refocussed attention on non-regulated forms of commerce as rogue entrepreneurs were quick to meet a surge in demand for personal protective equipment and other medical supplies with fake or subpar goods. Jeffrey Hardy of the Transnational Alliance to Combat Illicit Trade pointed out that a lack of public awareness is hampering efforts to fight this form of organised crime: "A lot needs to change and it remains an uphill battle. Illegal operators have seized the moment as authorities were distracted by the pandemic and consumers turned to online shopping during lockdowns, becoming easy targets. Branch protection efforts were reduced with criminals enjoying a holiday of sorts. Also, shrunken incomes have driven consumers towards cheaper counterfeit products."
Juhani Grossmann of the Basel Institute of Governance noted that during the pandemic, mafias have moved to replaced the state in places where governments were unable to provide adequate assistance: "Trust in government is steadily decreasing. Illicit trade adds to the momentum as it can only thrive through corruption." A specialist in the illegal widlife trade, Mr Grossmann expects illicit cross-border trade to flood markets once the pandemic has receded and restrictions are lifted: "Increased levels of poverty will cause more people to turn to poaching for a supplementary income. That is already happening with stockpiles of illegal wildlife products accumulating and waiting to find a way to the end consumer."
Bruno Massier, president of the World Trade Point Federation, is particularly worried about that 'last mile' where the illicit trade meets the consumer: "The shopping experience no longer includes a trip to a nearby store, but has moved online. Illegal goods now reach the buyer by mainstream commerce platforms. Though giant retailers such as Amazon and Alibaba make every effort to ensure the legitimacy of the trade conducted on their websites, it is not enough to effectively stem the flow of illicit goods. In order to do that, stakehodlers need to cooperate and coordinate their policies." Mr Massier proposes, amongst others, to vastly improve digital identification and validation protocols and processes akin to those introduced in the financial sector after 9/11 terror attack: "We propose to add e-commerce to the list of transactions that require a solid digital id validation procedure."
Philip Morris International (PMI) has already deployed the power of big data and digital ledgers to track and trace every single pack of cigarettes the company sells in a growing number of European jurisdictions. Alvise Giustiniani, PMI vice-president in charge of illicit trade prevention, explains that the recently introduced system leaves indelible 'fingerprints' that allow the company to track its product from the moment it is manufactured to the moment it is bought by the end consumer. "It is still a cat and mouse game, but our approach allows us to help catch criminals and creates transparency. The underlying philosophy is that, contrary to a person, a machine cannot be corrupted."
During Thursday's webinar, Christopher Wasserman of the Zermatt Foundation sounded a contrarian note by suggesting that illicit trade is merely a consequence of malfunctioning economies: "I tend to focus on ways to perfect legitimate trade. Technology has a big role to play but must serve a specific purpose. After the financial crisis of 2009, we started to think of new ways to organise the economy, placing people at the centre. Fintech and the financial sector must serve the broader economy which in turn must contribute to the common good that ultimately benefits each individual."
Host and WISeKey CEO Carlos Creus Moreira noted that there is a great and urgent need to form partnerships to effectively fight illicit trade. Mr Moreira is particularly encouraged by the possibilities emerging as the Fourth Industrial Revolution gathers steam. All participants agreed on the need to forge public-private partnerships to push back against organised crime and illicit trade.
WISeKey develops technology that serves people and puts the human dimension centrestage, building a future that celebrates and empowers 'human grandeur'. The company helps design and build the smart infrastructure that promotes equal high-quality access to technology whilst ensuring privacy and security.
---
---
You may have an interest in also reading…
North America
The Big Questions of Our Time Barely twenty years ago, Ayaan Hirsi Ali aged 23 at the time, arrived in
Europe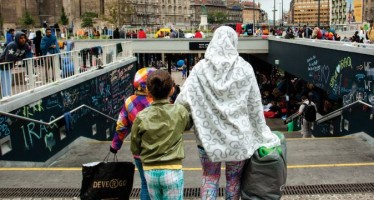 The unprecedented surge of refugees streaming into Europe is no doubt due to the ongoing wars in Syria and Iraq
North America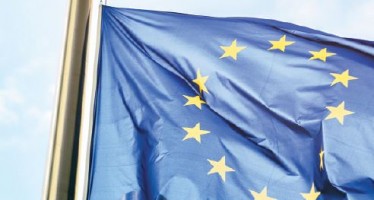 Introduction The Markets in Financial Instruments Directive (MiFID) is one of the cornerstones of EU financial services law setting out