Investors Depart as Tech Stocks Come Under Assault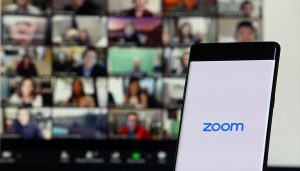 Zoom zonked out this week. Investors dumped shares in the videoconferencing service during a wholesale selloff that drove the company's shares over the cliff, lopping 17 percent off its market cap on Monday and another 6 percent yesterday. A more or less imminent return to the comforts of the corporate office, and its coffee corner, has become all but a certainty after Pfizer's unveiling of an effective vaccine gave global markets a shot in the arm, albeit one with serious side-effects for tech stocks that came under assault.
The Nasdaq dipped into the red whilst EU antitrust watchdog Margrethe Vestager added to the tech dump as she took aim at Amazon, accusing the online retailer of hurting the interests of about 150,000 European merchants selling goods on its platform. After a year-long investigation of Amazon's business practices, the EU Commissioner for Competition concluded that the company uses non-public data to boost sale volumes of its own house brands and services. Vestager said that the EU will not allow 'dual-role platforms' with considerable market power to distort competition: "Data on the activity of third-party sellers should not be used to the benefit of Amazon when it acts as a competitor to these sellers."
Vestager left the door open for a settlement and praised Amazon for its engagement and willingness to resolve outstanding issues. In a short statement, the US retailer said it 'disagreed' with the commission's findings and will continue to make 'every effort' to clarify the facts. During a congressional hearing earlier this year, Amazon's Associate General Counsel Nate Sutton denied that the company uses data generated by private sellers in decisions regarding its own product line-up. After the Wall Street Journal discovered otherwise, Amazon founder and CEO Jeff Bezos promised Congress that he was 'not satisfied that we have gotten to the bottom of it'.
Iffy
However, the EU's case against Amazon rests on an 'iffy' premise and must show that the online platform is indispensable to third-party sellers and that the company's conduct drives these out of business. Commissioner Vestager now takes on a business model that is quite common in the retail sector and does not include a duty of neutrality. Grocery stores may either sell prime shelf space to the highest bidder or put their own house brand products there.
Tech stocks took a beating in China too, with Alibaba, JD.com, and Meituan each retreating almost 10 percent during a day of hectic trading, pulling the Hang Seng index down by 11 percent since the start of the week. An estimated $300 billion in market valuation evaporated. The frantic selling spree followed the publication of new regulations designed to curb the market power of big tech companies. With their vaguely worded edict, Chinese government authorities indicated they wish to check monopolistic practices and strengthen consumer rights.
Ma's Comeuppance
The clampdown comes barely a week after the embarrassing public dressing down meted out to Jack Ma, the former poster boy of China's digital prowess. Ma was told in no uncertain terms that the $35 billion initial public offering of shares in his Ant Group (formerly Alipay) had been indefinitely suspended. The fintech had been poised to become the country's largest online retail bank.
Markets have also been ill at ease over the unseating of four Hong Kong pro-democracy legislators who were stripped of their mandates for 'unpatriotic' behaviour. On Wednesday morning, the remaining fifteen opposition legislators collectively resigned in protest over the Beijing-ordered move. Hong Kong's chief executive Carrie Lam explained that the special administrative region needs a 'political body composed of patriots'. In China, and now in Hong Kong as well, the voicing of dissent is deemed seditious.
Daniel So, a market strategist at CMB International Securities, expressed concern that the regulatory changes may deal a heavy blow to China's tech giants: "It coincides with investors rotating out of tech and into old-economy shares because of the vaccine boost." So expects Alibaba and Tencent to face continued downward pressure.
Stop the Chatter
Whilst China silences the Hong Kong opposition, Facebook and Google are trying to mute the 'Stop the Steal' internet chatter promoted by diehard Trump loyalist from within and without the White House. Both companies have discretely extended the ban on political and election-related advertising.
Facebook CEO Mark Zuckerberg is seen to be slowly retreating from his earlier position that private companies should not be 'arbiters of truth'. Now Facebook seeks to 'reduce opportunities for confusion or abuse'. Last week, Facebook introduced changes that make it harder for its users to share posts containing misleading information. However, the ban also affects the candidates in the January twin senatorial Georgia runoff election.
Facebook's change of mind followed complaints voiced over Twitter by Bill Russo, head of President-elect Joe Biden's press office who accused the company of 'shredding the fabric' of US democracy.
YouTube, owned by Google parent Alphabet, is said to mull changes to its free-for-all approach after the platform had been criticised for allowing the dissemination of fact-free content and misinformation.
Surge
On Tuesday, corona-related hospitalisations in the US surged to almost 62,000 with a record 139,800 new cases reported. Both numbers are significantly higher than the pandemic's previous peak recorded in April. Yesterday, the death toll increased by 1,440, pushing the total north of 240,000. The sharp increase in the rate of infection has moved the healthcare system closer to gridlock with some hospitals forced to suspend testing programmes to concentrate on bedside care instead. Vice-President Nancy Foster of the American Hospital Association sounded a note of alarm and said that with resources stretched thin, medical facilities may not be able to respond fully and adequately to the surge in flu patients expected as winter begins to bite.
In an interview broadcast on Australian television, Dr Anthony Fauci, who heads the US National Institute of Allergy and Infectious Diseases, admitted that working under the Trump Administration has been 'very stressful'. The president repeatedly threatened to fire the long-serving Fauci and promised to do so upon securing a second term in office.
Fauci assured viewers that he has no time to worry about threats made against his person and remains focussed 'like a laser beam' on scientific work. Former presidential advisor Steve Bannon last week called for Fauci's beheading. "That was really kind of unusual and not the sort of thing you think about when you're going through medical school to become a physician."
---
Tags assigned to this article:
china
---
You may have an interest in also reading…
Brave New World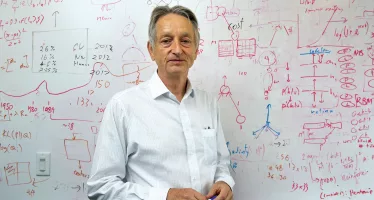 The bots are here: 'It's as if aliens had landed, and nobody noticed because they are fluent in English…' ChatGPT
c-19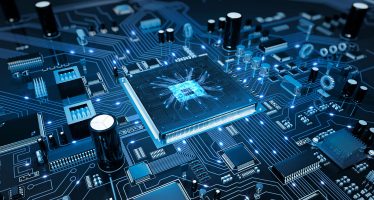 Chips — no, not the potato or chocolate kind, the electronic ones – are a driving force behind a spike
Technology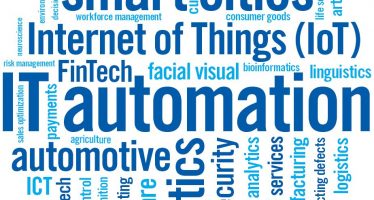 Artificial intelligence (AI) and machine learning are gaining a strong foothold across numerous applications, lowering the barriers to the use