New Cause for Celebration on Biodiversity and Conservation
Experts and enthusiasts in biodiversity and conservation have been collaborating for years to curb humanity's destructive practices and accelerate positive change.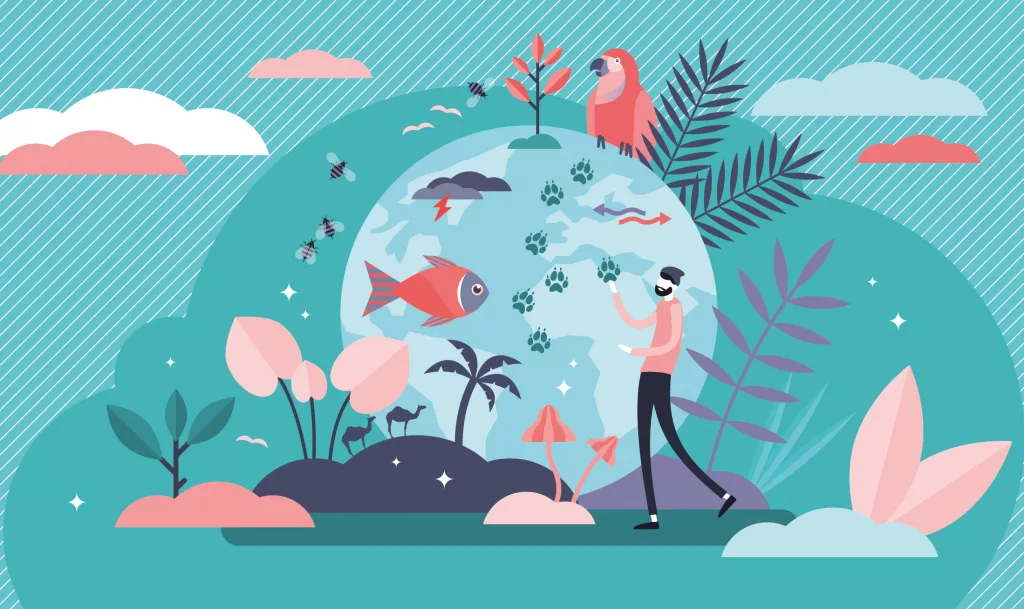 At the end of 2022, representatives of 190 countries met in Montreal at the United Nations Biodiversity Conference (COP15) to agree on action to combat global biodiversity loss. Wealthy and developing nations came together to set targets, although some watered-down language sparked criticism.
COP15 was originally scheduled to take place in Kunming, China, in 2020, but was pushed back because of Covid. The conference was split in two: a virtual preamble followed by the in-person event. Participants put the delays to good use by debating and building consensus on the Kunming-Montreal Global Biodiversity Framework (GBF), which includes four long-term global goals (to be completed by 2050) and 23 action-orientated targets (to be achieved by 2030). The aim is to wean the world off environmentally harmful incentives, cutting $500bn of the $1.8tn spent in annual subsidies that support deforestation, soil degradation, and high-emission livestock production. It wants to see public and private spending that supports biodiversity reach $200bn a year by 2030.
One commitment — the "30×30 target" — made headlines for its intention to protect 30 percent of land and sea by 2030. Many praised the conference for stressing the importance of bringing indigenous and local communities into the decision-making process.
"Preserving and restoring the world's forests are among the best options to accelerate action on the climate and biodiversity crises," said US special envoy Monica Medina. "To be successful, we need to bring together policy commitments and co-ordinated support from a range of partners — public, private and philanthropic."
Environmental Stewards
A US conservation group called Save the Redwoods League has named the InterTribal Sinkyone Wilderness Council, a coalition of 10 Northern California tribal nations, as the owner and custodian of 523 acres of the forestland. The coalition has renamed the area Tc'ih-Léh-Dûñ — which means "Fish Run Place" in the Sinkyone language — to honour the resilience of the indigenous people. "Renaming the property Tc'ih-Léh-Dûñ lets people know that it's a sacred place," said Crista Ray, a board member of the Sinkyone Council. "It's a place for our native people."
The land is protected as a conservation easement and joins another 180,000 acres of conserved lands along the Sinkyone coast. Save the Redwoods League first entered into a conservation agreement with a tribal entity in 2012, when it donated 164 acres of redwoods to the Sinkyone Council.
The league purchased the 523-acre property in 2020 with $3.55m in funding from Pacific Gas & Electric Company (PG&E). PG&E also contributed a $1.13m endowment to support ongoing stewardship of the area. The utility company supports several habitat conservation programmes.
According to The Los Angeles Times, PG&E has been blamed for wildfires that have killed people and destroyed 23,000 homes and businesses in the past six years. PG&E pled guilty to 84 counts of involuntary manslaughter and was fined $4m, the maximum penalty allowed. It has reached settlement agreements with wildfire victims totalling more than $13.5bn.
In Montana, the Confederated Salish and Kootenai Tribes (CSKT) are celebrating the return of 18,000 acres of undeveloped bison-range land to native hands. The land was seized, without tribal consent, in the 1900s, when president Theodore Roosevelt signed conservation legislation to create the National Bison Range. Donald Trump signed a law to transition management of the land back to the tribes in 2020, and US interior secretary Deb Haaland signed-off on the law in 2021. Joe Biden underscored his administration's commitment to strengthening relations with indigenous nations by earmarking funding from his landmark infrastructure law to improve rural water infrastructure in Montana. That includes $7m for the Fort Peck Reservation and $2.5bn for the Indian Water Rights Settlement Completion Fund. The latter aims to make good on overdue promises to deliver water resources to tribes, including for the CSKT and Blackfeet Nation.
Responsible Investment
Research from the World Economic Forum (WEF) states that $44tn of economic value-generation — over half the world's total GDP — could be at risk if humanity's current rate of natural destruction continues unchecked. Governments have begun to take action; China launched the Kunming Biodiversity Fund with 1.5 billion yuan ($230m), while Japan extended its biodiversity fund by 1.8 billion yen ($17m).
In February 2023, Canada announced $30m in government funding for a three-year project run by the International Union for Conservation of Nature (IUCN), and Quebec-based Mission Inclusion, to help East African coastal communities protect natural habitats. The IUCN will lead efforts to boost biodiversity conservation and the sustainable management of protected marine areas. Mission Inclusion, an organisation fighting for vulnerable and marginalised people in Quebec and elsewhere, will pursue the economic empowerment of women in the blue economy.
The project will contribute to the aims of the Great Blue Wall initiative, an Africa-driven roadmap to achieve a nature-positive world by 2030. In November 2021, 10 nations bordering the western Indian Ocean committed to creating a network of marine conservation areas and increasing protected area in this region — now at less than 10 percent — to 30 percent by 2030. The project expects to restore two million hectares of critical ecosystems, sequester 100 million tons of CO2, and create a million "blue" jobs by 2030.
The other side of the continent is considering its own Great Blue Wall around the Gulf of Guinea, which covers about 6,000 kilometres of coastline between Senegal and Angola. Meanwhile, nations across the Sahara and Sahel regions combat desertification and promote efficient water management through the Great Green Wall initiative. The Green Climate Fund (GCF), part of the financial mechanism of the United Nations Framework Convention on Climate Change, has approved $1.1bn in GCF finance and $2.4bn in co-finance for 11 countries in the GGW. It has also approved $31m in GCF "readiness" grants.
"Our world is experiencing a series of cascading crises that are undermining hard-fought development gains and threatening current and future generations," UN deputy secretary-general Amina Mohammed said at the 2023 African Regional Forum for Sustainable Development in Niger. "The Great Green Wall initiative has the potential to deliver climate resilience and sustainable livelihoods for vulnerable populations … The proposed Great Blue Wall can secure similar benefits from effective management of the continent's marine and freshwater ecosystems."
Species on the Rebound
Global conservation efforts have helped some animals buck the status of endangered species. In 2022, humpback whales rebounded from a low population point of 10,000 to almost 80,000. Scientists have also observed up to 150 fin whales off the coast of Antarctica — a species once almost rendered extinct by commercial whaling.
Businesses are striving to support Nature's recovery. The Mediterranean Shipping Company (MSC) rerouted its fleet to protect endangered blue whales near Sri Lanka.​​​​​​​​ It voluntarily changed the routes after research from International Fund for Animal Welfare (IFAW) found that the move would reduce the risk of collision by 95 percent. ​​​​​​"By ensuring these small changes, MSC is making a significant difference for these endangered whales," said Sharon Livermore, director of marine conservation at IFAW. "Ship strikes are both a conservation and a welfare problem." ​​​​​​​​
In April 2022, California broke ground on the construction of the Wallis Annenberg Wildlife Crossing, The $90m project will be the largest urban wildlife crossing in the state, and is expected to be completed within two years. Montana worked with tribal community members to design and build one of the largest networks of wildlife highway crossings in the US. Guided by traditional indigenous knowledge, the state built 42 crossings along a highway that traversed sovereign tribal lands. Research shows that animal collisions have declined by 71 percent, while camera traps show the crossing is used by 22,000 animals each year.
‍According to the 2022 report Wildlife Comeback in Europe, reintroduction campaigns have resulted in an uptick of beavers, pelicans and bison — which are now roaming England again for the first time in thousands of years. Mozambique welcomes rhinos back after 40 years, and Nepal has helped tigers claw back from the brink of extinction.
Protecting Habitats
Europe removed a record number of dams and weirs to free the flow of water and help restore fish migration routes, boost biodiversity, and build climate resilience. Britain announced its first wetland "super reserve" — a 15,000-acre area that will provide nature-based solutions to combat climate change. In June this year, the EU parliament will vote on a nature restoration law that would set specific timetables for restoring degraded habitats — covering 1.6 million square miles across the 27 member countries.
In February 2022, Panama joined the growing list of countries, municipalities and tribal nations to adopt laws protecting Nature. As of 2022, such laws exist in 24 countries, up from 17 in 2021. Ecuador was one of the first to afford Nature legal rights, and in February 2022, its top court took steps to get territorial autonomy for indigenous communities. As part of the ruling, indigenous communities must be consulted over any extractive projects on or near their territory.
Brazilian president Luiz Inácio Lula da Silva has pledged to halt deforestation and revive the Amazon Fund, which was frozen by the end of Jair Bolsonaro's presidency. The fund, created in 2008 by Norway and Brazil, enables wealthier countries to finance conservation in the Amazon rainforest. As of March 2023, the fund has accrued over 3,4 billion Brazilian reals ($666m). Special climate envoy John Kerry told reporters that the US Senate is considering a bill with $4.5bn in funding for forest conservation, while the House of Representatives is weighing a proposal worth $9bn.
Nature-Positive Economy
The WEF has ranked biodiversity loss as the third-most severe threat humanity will face over the next 10 years in its 2022 Global Risks Report. It has identified key transitions in the global economy that could have a dramatic impact in protecting biodiversity, while creating over 100 million jobs and bringing economic opportunities worth trillions of dollars.
The WEF encourages more compact, higher-density constructed environments to free-up land for agriculture, and curb the urban sprawl that threatens flora and fauna. Undeveloped land could be placed under conservation, and this transition will create a $665bn opportunity, with a projected three million jobs created by 2030.
Built environments should place biodiversity at the forefront of every project design, experts say. Infrastructure should be planned to avoid or minimise disruption or destruction, with wildlife crossings to connect migration schedules and food resources. All buildings should be energy- and resource-efficient. The WEF estimates this to be a $935bn opportunity that could create 38 million jobs by 2030.
It expects Fourth Industrial Revolution technologies to transform urban utilities into sustainable services while ensuring universal access to clean air and water. These solutions could deliver $670bn in business opportunities and create 42 million jobs by 2030.
The WEF encourages a nature-as-infrastructure approach to development, prioritising natural ecosystems as an essential part of new-built environments. This results in cleaner air, natural water purification and increased climate resilience. It could be a $160bn market, comprising four million jobs, by 2030. The WEF suggests similar infrastructure to power the world's roads, railways, pipelines, and ports with renewable energy. This market could reach $585bn and create 29 million new jobs by 2030.
---
You may have an interest in also reading…
Europe
The EU is largely on track to meet its climate change-related goals for 2020. While this is a considerable achievement,
Finance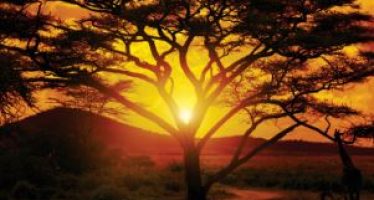 The time for Africa is now. The continent is rising to unexpected heights as wars have ended and humanitarian crises
Sustainability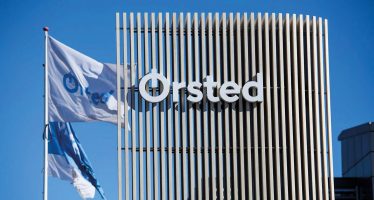 Danish multinational Ørsted has in a 10-year span gone from one of Europe's most fossil-fuel-intensive utilities to the world's most