Wit, Knowledge and Intellect: Ronan Farrow Poised to Reassert Primacy of Reason
Family connections, or at least bearing a name of near-universal acclaim, do seem to facilitate the breaking down of barriers guarding the entrance to the world of fame and its attendant fortune. To the scions of the famous, this is not necessarily a blessing.
CNN journalist and anchor Anderson Cooper, grandson of railroad tycoon Reginald Vanderbilt, had to put in quite a bit more than his fair share of work in the trenches of ABC and CBS before gaining recognition for his talents and skills. Others were less fortunate. Chelsea Clinton broke into NBC – a network traditionally not adverse to hiring famous progeny – but went on to fail rather miserably at her job of special correspondent.
Now it is Ronan Farrow's turn. Son of Mia Farrow and Woody Allen, or Frank Sinatra as the case may be, Ronan now presides over his very own, hour-long, daily show on MSNBC. Predictably, the critics went into overdrive. Ronan Farrow was deemed over-excited and too informal. The set's colour scheme was all wrong and the topics reviewed sleep-inducing. However, the host's loud voice did keep the audience awake.
To employ a colloquialism that Mr Farrow might appreciate: Give the guy a break. After all, Stephen Colbert was but a goofball in the first season of his show. Rachel Maddow, of the eponymous MSNBC show and the first openly gay anchor to host a primetime show on US television, also took some time finding her groove. The Ronan Farrow Daily just needs a moment or two to find its even keel.
"He is amply supplied with the wit, knowledge and intellect required to go against the dumbing-down grain of US television and carve out a haven of informed and open debate."
Ronan Farrow has a lot more going for him than just name recognition. He graduated from college at age 15 and from Yale Law School at barely 21 after which the boy genius became a member of the New York Bar. He's not adverse to a bit of "humblebrag" either. As a guest of John Stewart on the Daily Show, Ronan Farrow described himself as both a nerd and a failed doctor: "I may be less awesome […than my mom…], but I still want to be of some use. I did have this engrained sense of, gotta go into some kind of public service, and in addition to watching a lot of Netflix also try to give back something."
During his studies, Ronan Farrow worked as an intern at the chief counsel's office of the House Committee on Foreign Affairs. He inherited his mother's penchant for international human rights and became a UNICEF spokesperson for youth affairs even before finishing his college education. Young Mr Farrow also gained a profile as a tireless advocate for youth and women caught up in the Darfur crisis. He actively assisted initiatives brokered by the United Nations to bring succour to the torn region. His mother Mia Farrow is of course a long-standing UNICEF Goodwill Ambassador.
Upon graduating from Yale, Ronan Farrow joined the Obama Administration in 2009 as an advisor on humanitarian affairs attached to the Office of the Special US Representative for Afghanistan and Pakistan. From there he went on to become special advisor on youth issues to Secretary of State Hillary Clinton. He left this position in 2012 to accept a Rhodes Scholarship at Oxford University. In between, Ronan Farrow found the time to write a number of well-researched essays that appeared in the pages of Foreign Policy, The Atlantic Monthly, The Guardian, The Wall Street Journal and other publications of distinction.
In the ongoing post-marital fight between Mia Farrow and Woody Allen, Ronan clearly stands at his mother's side repeatedly calling his alleged father a child molester. "He married my sister. This makes me both his son and brother-in-law." No DNA testing has been done to determine Ronan's paternity. The issue came to the fore when Mia Farrow last year suggested in a Vanity Fair article that Frank Sinatra may be Ronan's father.
As an up and coming intellectual of note, Ronan Farrow could do worse than steer away from the ugly and most unbecoming Farrow-Allen mud-slinging dispute. The law says Mr Allen is innocent of any and all charges levied against his person. Should Ronan and his mother happen to think otherwise – they know the way to the court. Not taking that way implies acceptance of the ruling.
Now, as far as Ronan Farrow's new show goes: He is amply supplied with the wit, knowledge and intellect required to go against the dumbing-down grain of US television and carve out a haven of informed and open debate. The United States stands in dire need of a mainstream, primetime forum that takes whacky talking heads to task, exposes ill-informed pundits for the frauds they are, dims the spotlight on extremists and moves the radical fringe out of the picture. Mr Farrow is now uniquely positioned to successfully steer a course of reason and moderation, and to re-establish the primacy of core humanitarian values.
Hopefully, Mr Farrow will eventually conclude that folksiness is not a style that suits him particularly well. Addressing viewers as "you guys" and peppering the show with euphemistic f-bombs quickly becomes tiresome. Even in contemporary discourse, formality has a useful place and a like function. Unless he aims to become a joker, Ronan Farrow would be well-advised to adopt a slightly more serious style that better befits the topics his show means to broach.
---
You may have an interest in also reading…
Africa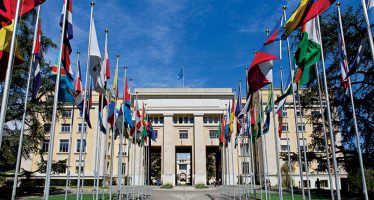 James Zhan suggests world leaders make a joint effort to formulate effective investment policies to help build investment firepower to
Editor's Picks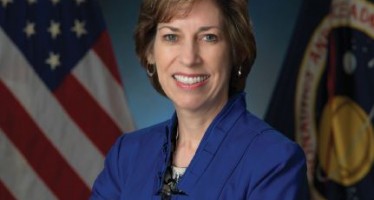 Going into space is the stuff of dreams, fiction, or fantasy. Plans for space tourism may materialise in the future,
c-19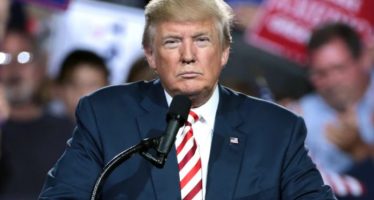 Oops, he did it again. The choir of commentators that almost unanimously predicted a Biden landslide has been caught singing