Christine Riordan: Leading Rapid Change
In today's accelerated business environment, the ability to anticipate and actively lead change on a daily basis is essential for leaders.
John Kotter is a well-known expert on how to lead change. He lays out six important areas for effecting change: creating a sense of urgency, creating a compelling vision, forming a guiding coalition, communicating widely to gain alignment, gaining short-term wins and momentum, and integrating the changes into the culture. His advice is invaluable for understanding the process and leadership of change.
However, to successfully direct change, you must go beyond Kotter's six areas and manage yourself. As a leader, you must also understand your own personal reactions to transitions and adaptations, because your own actions are viewed as symbolic and inspire emotion and action in others. Managing yourself through change is essential to leading others through change, and leading change should be a top priority in your own activities. Making it so will help others foresee and embrace the coming changes that will help your organization thrive in an accelerated environment.
"Leaders must constantly engage in new activities and thinking as part of change."
To make leading change one of your leadership priorities, try doing the following four things:
Put leading change on your to-do list. Many change initiatives fail because leaders treat them as events rather than as processes. You must manage change continuously. Leading change should be a category on your to-do list. Write out the daily actions you will take toward change, and update the list every week.
In a research study on change, ninety-six percent of participants suggested that there is a need for a continuous message of change—with change readiness becoming a daily part of the organizational culture.
Kevin Reddy, the chief executive officer of Noodles & Company, leads change every day. Noodles & Company is one of the fastest-growing restaurant chains in the United States. Reddy and his team keep disciplined growth, innovation, and execution at the top of their to-do-lists. Reddy notes, "It takes an incredible amount of effort to keep all of your talent moving in the same direction with change efforts, and it is important for leaders to make this a priority." He would know. Since he took the helm in 2007, the chain has grown from 100 stores to 290, with continuous positive sales trends in all units. That hasn't happened by accident. It is a progressive expansion that Reddy aggressively manages.
Check your own reaction to change. Leaders must constantly engage in new activities and thinking as part of change. This often requires them to break habits, change behaviors, and adjust attitudes themselves.
People's responses to change vary. Identify your own. Are you a proponent? Are you an advocate? Are you a passive resister, not leading change as you should? Leading others is difficult if you don't embrace change yourself.
Recent research found that leaders who don't love change increase their employees' resistance to it, and leaders, who focus on creating a positive vision, lower their employees' resistance to it. When a leader does not buy into the change, it is hard to get others to buy in as well.   If you are feeling particularly negative about a change, learn how to positively reframe it in your own mind.
You must tell a compelling story and share what is changing, what is not, why change is urgent, and why employees should change. And as a leader, you must show that you believe in that change. Shaping a compelling picture of the future shows organizational members that there is a better place to go and that as a leader you are confident in the future.
"Leading others is difficult if you don't embrace change yourself."
Recognize that the pace is fast. Rapid change is the new normal. All leaders must keep track of trends that affect both their industries and business in general. As those trends accelerate, so does the pace of change.
To adapt quickly, you must constantly look ahead. You need to ask what's new and what's next. Don't hunker down with a day-to-day mentality. Rapid change can be overwhelming, but actively look around the corner to spot trends. Think about the future and what it might hold. The need to anticipate and react quickly to change has become an essential component of leaders' roles.
Pradeep Bobba, general manager of Le Meridian Hotel in San Francisco, says that much of his job now involves examining data on fast-paced trends that may alter hotel use. He notes, "There are a lot of data and information coming at you quickly. The key to success is to not get buried in the fast pace but to rise above it and detect trends to help your business change and thrive."
Create a network of change enablers. Leading change is not the exclusive responsibility of an organization's top people, so change occurs easily only when the organization has a strong network of change enablers. Leaders should recognize that informal followers and advocates of change are quite powerful. Listen to what they have to say, and let them help drive the change.
Launa Inman, the new CEO of the surf-wear company Billabong, uses this technique. The company is currently suffering from a drop in profit and flat sales. Inman, formerly with Target Australia, has long advocated asking people within the company for ideas that may solve problems and lead to success. She listens to everyone—senior leaders, middle managers, sales staff, customers, operations partners—and everyone has a chance to weigh in and help lead the change. Inman is counting on this network of leadership to revitalize Billabong. Research supports this approach, documenting the fact that front-line opinion leaders help create positive change within organizations.
Make leading change a top priority for yourself and put it on your daily to-do-list. Facing the ever increasing pace of change and overcoming obstacles to successfully lead change is important to the development of all leaders.  As Niccolo Machiavelli points out, "There is nothing more difficult to take in hand, more perilous to conduct, or more uncertain in its success, than to take the lead in the introduction of a new order of things."
About the Author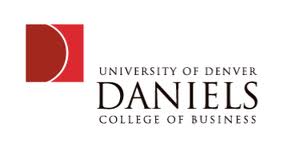 Christine M. Riordan, PhD, is the dean and a professor of management at the Daniels College of Business, University of Denver, an internationally ranked business school. Dr. Riordan runs an $86 million operation and leads a global network of more than 36,000 faculty, staff, students and alumni. Connect with her on FaceBook and LinkedIn.
---
You may have an interest in also reading…
Asia Pacific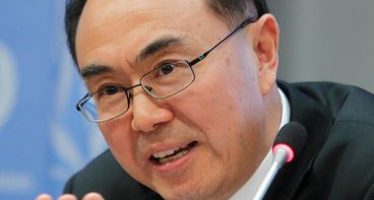 Global economic growth is forecast to continue increasing over the next two years, the United Nations reported today, despite legacies
Sustainability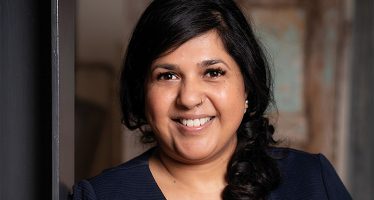 The dramatic toll of the COVID-19 pandemic, at times, seemingly defies belief. Yet, every time there is an analysis of
Technology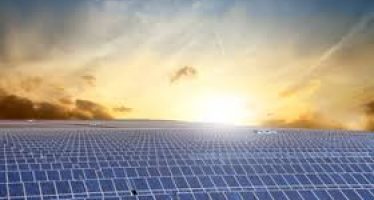 Example of sustainable energy future moves delegates at UN Forum. Sustainable Energy for All leaders outline financing plan to achieve