Tobias Preis: Beating the Stock Market with Google's Big Data
Google your way to riches: It can be done and Tobias Preis has proved it. Search query data on publically traded corporations, as available from Google Trends, bear a close correlation to transaction volumes of the corresponding stock. The number of views generated by relevant financial entries on Wikipedia can also predict significant stock market moves.
Associate Professor of Finance and Behavioural Science at Warwick Business School, Tobias Preis is into big data: He aims to spot trends in collective human behaviour by crunching vast volumes of numbers, mostly as they relate to online activities. This enables Mr Preis and his associates in academia to better understand decision-making processes and indeed predict their outcome.
Earlier this year, the German associate professor, unveiled a method to predict stock market fluctuations through the analysis of Google Trends search data on 98 relevant financial topics. Far from being the digital equivalent to the dark arts, the premise of Mr Preis' research is rather straightforward: People make decisions based on information and in today's world, that information is gathered online.
By studying, in real time, the data on search queries it should be possible to determine the outcome of any decision-making process. The exciting part is that, when it comes to stocks, Mr Preis' model offers specific patterns and trends long before actual trading decisions are made.
"He aims to spot trends in collective human behaviour by crunching vast volumes of numbers, mostly as they relate to online activities."
Using historical data from the Dow Jones Industrial Index (DJIA) and Google Trends, Mr Preis and his team of computational scientists found that decreases in search engine queries on a given corporation's stock warrant a buy-and-hold strategy. Conversely, query increases usually precede a drop in stock prices, suggesting a short position would yield best results.
As reported by the online journal Scientific Reports, the research conducted by Tobias Preis and his colleagues at Warwick Business School is not just of an esoteric value: When compared to a random stock trading strategy, Mr Preis' model using Google Trends offers a stunning 297% return and even his findings on Wikipedia page views as a predictor of market moves result in an impressive yield of 141%.
While caveats abound and caution remains mandatory, Mr Preis and his analysis of big data and complex systems offer a fascinating insight in the human psyche as we dwell online for an increasingly larger part of our time. How we behave in this virtual world of near limitless data is recorded and hence may be analysed. Insights thus gained are not just of interest to intelligence agencies, but now – thanks to Mr Tobias Preis – to stock traders as well.
---
You may have an interest in also reading…
Banking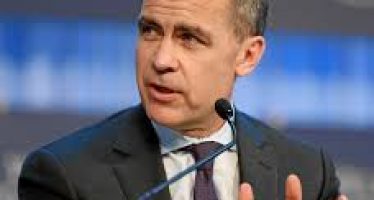 Early February, Canadian banker Mark Carney spoke before the House of Commons Treasury Committee about his new job. The hearing
North America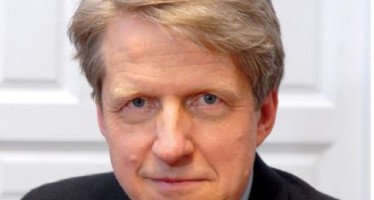 One of the elite Sterling professors at Yale University, he predicted both the dot-com bubble and the collapse of the
North America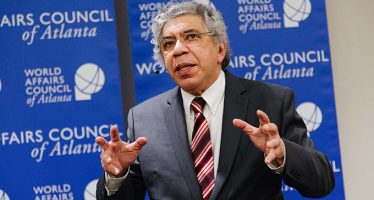 By Paula Tavares and Otaviano Canuto ­ As world leaders gathered this month for high-level talks at the 74th United