Poverty Myths, and Professorial 'Power Couple' Dispelling Them
Abhijit Banerjee and Esther Duflo give new meaning to the term "power couple". The husband-and-wife team are economics professors at Massachusetts Institute of Technology (MIT), critically acclaimed authors and, most recently, Nobel laureates.
The duo has dedicated their lives to combating global poverty and compiled a repository of empirical data to help policymakers better understand poor people, "in all their complexity and richness".
Along with Sendhil Mullainathan, a former MIT colleague and recipient of the MacArthur Foundation "genius grant", Banerjee and Duflo co-founded the Abdul Latif Jameel Poverty Action Lab (J-PAL) in 2003 to support poverty-reduction policies with evidence-backed research. The global centre conducts randomised field experiments targeting a range of micro- and macroeconomic trends.
J-PAL is based at MIT and has regional offices at leading universities in Africa, Europe, Latin America, the Caribbean, North America, South Asia and South East Asia. The donor-funded organisation employs about 400 research, policy, education and training professionals, and counts nearly 200 professors in its network of affiliated international universities. Since its launch, J-PAL researchers have conducted over 1,000 evaluations in 86 countries, and the organisation has been granted $63m in research funding.
Banerjee and Duflo have a soft spot for India and have focused much of their research there. Banerjee was born in Mumbai; Duflo first visited India as a 24-year-old graduate student. Their personal observations didn't align with existing stereotypes of poverty, and they examined those misconceptions in their 2011 book, Poor Economics.
"This urge to reduce the poor to a set of clichés has been with us for as long as there has been poverty. The poor appear, in social theory, as much as in literature, by turns lazy or enterprising, noble or thievish, angry or passive, helpless or self-sufficient.
"It is no surprise that the policy stances that correspond to these views of the poor also tend to be captured in simple formulas: 'Free markets for the poor', 'Make human rights substantial', 'Deal with conflict first', 'Give more money to the poorest', 'Foreign aid kills development' and the like.
"Unfortunately, this misunderstanding severely undermines the fight against global poverty: Simple problems beget simple solutions," they warned, adding that "the field of anti-poverty policy is littered with the detritus of instant miracles that proved less than miraculous".
They published a follow-up book, Good Economics for Hard Times, in November of 2019. It compiles research that challenges accepted theories of development economics, suggesting that "it may be time to abandon our profession's obsession with growth" in favour of policies that acknowledge the "desire for dignity and human contact".
"Restoring human dignity to its central place, we argue in this book, sets off a profound rethinking of economic priorities and the ways in which societies care for their members, particularly when they are in need.
"Everyone gets things wrong. What is dangerous is not making mistakes, but to be so enamoured of one's point of view that one does not let facts get in the way. To make progress, we have to constantly go back to the facts, acknowledge our errors, and move on.
"The call to action is not just for academic economists — it is for all of us who want a better, saner, more humane world. Economics is too important to be left to economists."
Banerjee and Duflo have joined a long list of MIT-affiliated Nobel laureates, sharing the 2019 Nobel Prize in Economics with Harvard's Michael Kremer for their "experimental approach to alleviating global poverty". (Harvard boasts more Nobel laureate affiliations than any university worldwide: 160; Cambridge comes in second with 120, while MIT ranks fifth with 97.)
MIT president L Rafael Reif praised the professors for their work. "By providing an experimental basis for development economics, professors Banerjee and Duflo have reimagined their field and profoundly changed how governments and agencies around the world intervene to help people beat poverty," he said. "In doing so, they provide a proud reminder of MIT's commitment to bringing knowledge to bear on the world's great challenges."
Duflo, 46, is the youngest person to win an economics Nobel, and the second woman after Elinor Ostrom in 2009. Duflo and her husband are the sixth couple to win a Nobel.
"Showing that it is possible for a woman to succeed and be recognised for success I hope is going to inspire many, many other women to continue working, and many other men to give them the respect that they deserve," she said.
---
Tags assigned to this article:
india
---
You may have an interest in also reading…
Heroes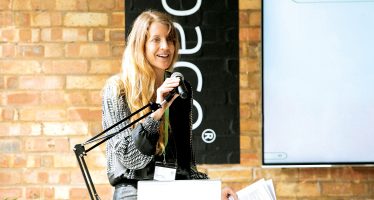 Tamsin Lejeune, founder and CEO of the Ethical Fashion Forum and Common Objective, is uniting a global community behind a
Editor's Picks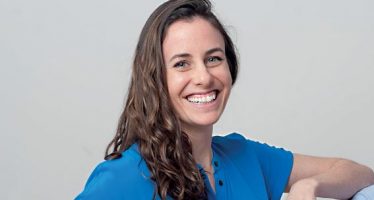 Limitless carbon-neutral energy is right under our feet, says Kathy Hannun, the co-founder and president of geothermal giant Dandelion Energy.
Asia Pacific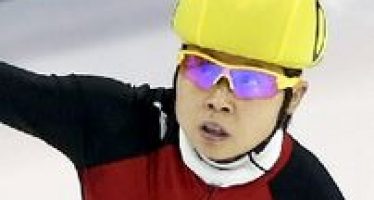 We all crash into the barricades from time to time and Wang Meng, China's most successful winter Olympian ever, did