Unerring Drive and Determination Pay Off for Kuwait's Stock Exchange
Transparent, robust, and dedicated to ESG and sustainability, Boursa Kuwait has changed the state's capital market
Boursa Kuwait has demonstrated a relentless commitment to excellence and progress — and is reaping the rewards.
With a forward-thinking strategy, the official stock exchange of the State of Kuwait has achieved remarkable milestones and played a pivotal role in transforming the Kuwaiti capital market from "frontier" to an "emerging market" status, as recognised by index providers such as FTSE Russell, S&P Dow Jones International, and MSCI.
The exchange's strategy has been instrumental in driving positive change. Since its establishment, Boursa Kuwait has strived to develop a transparent and robust capital market. It has implemented a range of enhancements and regulatory projects, coupled with cutting-edge technology, to elevate the reputation and visibility of the capital market — locally, regionally, and globally.
These efforts align with the New Kuwait 2035 vision and the country's National Development Plan, reflecting a dedication to contribute to the state's economic growth and progress.
Boursa Kuwait was one of the first government entities to undergo privatisation. The exchange self-listed on its flagship "Premier" Market, and is fully owned by the private sector. This was achieved via a two-phase process.
In the initial phase in February 2019, a consortium of investment companies and the Athens Stock Exchange acquired a 44 percent stake. Between September and December of the same year, the Capital Markets Authority offered 50 percent ownership to Kuwaiti citizens through an initial public offering, which received an oversubscription rate of 850 percent.
Boursa Kuwait's commitment to creating an attractive investment environment is underlined by its ongoing restructuring process. It has assumed all responsibilities related to the management of the Kuwaiti stock exchange. The exchange has aligned itself with international practices and standards, positioning Kuwait as a regional investment hub.
It has achieved this by implementing market segmentation and new listing rules, fostering liquidity growth, and attracting companies to list on the stock exchange. Boursa Kuwait has introduced alternative investment opportunities, such as the over-the-counter platform, to diversify investment options.
To expand its investor base, Boursa Kuwait has embraced best-in-class international practices and standards. The exchange launches campaigns, sponsors conferences, and conducts roadshows and corporate events worldwide to showcase opportunities and attract global investors. Boursa Kuwait aims to foster a vibrant investment ecosystem and broaden its investor base.
The exchange's comprehensive approach includes a diverse product line, with enhanced offerings and regulations to provide still more opportunities for profitability. Boursa Kuwait has focused on improving its infrastructure and cultivating a world-class working environment. It has implemented streamlined listing procedures, strengthened its relationship with the Capital Markets Authority and other market participants, and prioritised transparency via its disclosure procedures.
The exchange also mandates quarterly analyst conferences for companies listed on the "Premier" Market, boosting communication with the investment community.
The company has a steadfast commitment to the reporting of implementation of ESG metrics and corporate sustainability. Since joining the UN-led Sustainable Stock Exchange (SSE) initiative in 2017, Boursa Kuwait has made a formal commitment to both areas. It has drafted a focused sustainability strategy aimed at educating capital market participants of all asset classes, as well as aiming to make a positive impact on the local community.
To fulfil its sustainability goals, the company has implemented a three-pronged approach. Boursa Kuwait seeks to align its efforts and initiatives with the company's overall business strategy and purpose, ensuring co-ordination with corporate governance, industry best-practice, and investors' expectations.
It seeks strong and sustainable partnerships that allow it to leverage the capabilities, strengths, and experience of other companies and organisations to deliver long-term impact. These programmes and activities are integrated with its corporate culture to create sustained employee engagement and instil a sustainability focus across day-to-day operations.
The company has been recognised over the years for its sustainability practices, initiatives, and ESG-disclosure methods, underscoring Boursa Kuwait's commitment to continuous improvement.
This relentless pursuit of excellence, commitment to transparency and progress, and status as a self-listed exchange highlight the company's dedication. By implementing strategic initiatives, fostering liquidity, attracting international investors and continuously enhancing its infrastructure and products, Boursa Kuwait is realising its mission and vision, aligned with the state's broader economic development plans.
---
Tags assigned to this article:
kuwait
---
You may have an interest in also reading…
Markets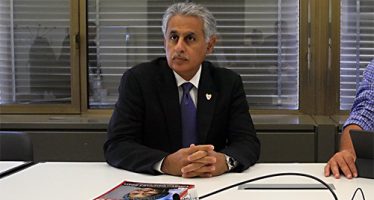 The smallest economy of the Gulf Region registered solid growth, adding a robust 2.4% to its GDP over the past
Middle East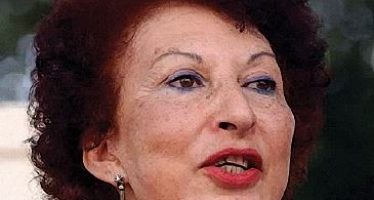 An Islamic feminist may seem a contradiction in terms, but Fatema Mernissi is anything but. This Moroccan author and sociologist
Energy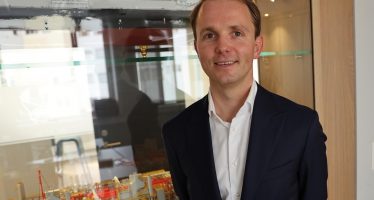 As the youngest CEO of a NASDAQ-listed company, Karl Fredrik Staubo brings energy and verve to his role at Norway's