SegurCaixa Adeslas: A Strategy Based on Value Creation — and a Track Record of Innovation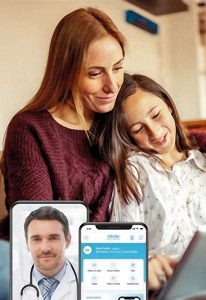 Current affairs are not allowing the economy to breathe. We had not yet overcome the health emergency of the pandemic when fresh events have cast a cloud over the future.
In this scenario, the insurance business is increasingly important — in all facets of life.
Aware that the social demands are opening significant business opportunities, SegurCaixa Adeslas has doubled its efforts to provide a response to its customers' needs. The Spanish insurance company, belonging to the Mutua Madrileña Group and in which CaixaBank has an ownership interest, has focused on a strategy to create value for its insured parties. One of the central components of this plan is digitalisation, which has made its services more accessible.
In 2021, Adeslas's customers made 4.8 million virtual medical consultations. One of the key projects in technological transformation is Adeslas Salud y Bienestar, the company's digital health centre, which has obtained 500,000 registered users thanks to the traction of their new functions, which are accompanied by video-consultations, telemedicine services, electronic prescriptions, online appointments, healthcare provider list queries relating to proximity or inclusion in health plans, among others.
In the current context, the need for certainty took the company to develop with CaixaBank the MyBox insurance product range, which maintains the premiums over three years. The fact that this formula was well received led to an increase in the arrangement of new policies in Health, Multi-risk and Car Insurance, in a strategy coordinated with the bank.
From a corporate viewpoint, SegurCaixa Adeslas occupies a central role in the shaping of the Spanish insurance business, based on its involvement in two operations of significant importance. Firstly, the Company became a significant player in the main movement of Spanish financial reorganisation. The merger of CaixaBank and Bankia opens the doors for SegurCaixa Adeslas to over 2,000 branches that provide a service to 6.8 million customers. The operation, of great complexity, promises to take the successful banking assurance model to another level.
Secondly, the entry of the Mutua Group into the distribution giant El Corte Inglés provides access to a portfolio of 12 million customers, half of which have a retail operator loyalty-building card. SegurCaixa Adeslas will have exclusivity in the health and funeral policies at over 2,000 sales outlets, which receive 700 million visits a year.
The operations will begin to reap their first fruits in the current year. In the past, SegurCaixa Adeslas deposited €4,156 million in premiums, which represents 4.5% more than in the previous year. The Company thus regained its growth rate in this manner, once again above the Non-life market average, following the turbulences created by the pandemic on a global scale. Despite the fact that the claim rate rose following the health emergency, the insurer recognised profit of over €421 million.
---
You may have an interest in also reading…
Sustainability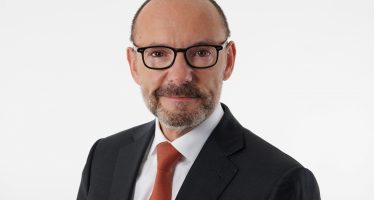 Digital thinking and data-led operations will accelerate the drive to net-zero and a decade of action. By Peter Herweck, CEO
Latin America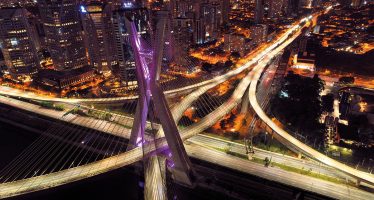 Fitch Ratings, a division of Fitch Group, is a leading provider of credit ratings, commentary and research. The additional context,
FRONT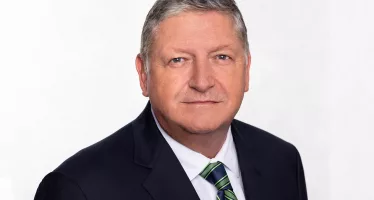 Forward You has been revolutionising investment products since 1983. FWU — Forward You — is an international company in the