Q&A with IBM's Bashar Kilani: Need for New Skills Emerging as We Re-Imagine and Transition to the New Normal
Bashar Kilani oversees IBM business in the Gulf countries and the Levant, working with clients and partners across industries. In this Q and A, CFI.co asks Kilani about the effects of coronavirus on business in the region, and more.
Tell us a bit about the "new normal" for businesses in the Gulf and the Levant. How do regional differences manifest themselves as compared with other parts of the world — by industry sector, for example?
Bashar Kilani: In just the last six to seven months, the pandemic has altered nearly every aspect of our personal and professional lives. Seemingly overnight, almost every organisation around the world has been forced to shift to a near entirely remote workforce, and they need to keep their operations running smoothly. Governments and businesses were facing unprecedented challenges to manage their business continuity in light of the burdens this placed on capacity, productivity and security issues. Today, the combined health and economic impact of the pandemic is creating a "new normal" that is bound to transform the region, and the world.
In the region, we are constantly seeing bold and innovative measures as well as data-driven decisions that are not only helping contain the spread of the pandemic but reduce the economic impact. We are also seeing retailers shifting to eCommerce and numerous forms of digital engagements in education, healthcare, banking and many more sectors.
As we transition to the new normal, most economic sectors will contract in the short term, and a new phase of experimentation will emerge where organisations re-imagine their revenue streams in terms of products and services and rebuild their supply chains. This requires agility and leadership to explore new worlds and quickly adjust and react as new realities emerge. The transformation will accelerate digital adoption and establish new economic foundations.
Recently, the IBM Institute for Business Value (IBV) published a paper titled Beyond the Great Lockdown: Emerging Stronger to a Different Normal, describing the key trends that will shape the post-lockdown era from protection against cybercrime to operational risk and efficiency and focusing on the workforce of the future.
That new normal will introduce new operational models in the travel, retail, logistics and hospitality industries which are major contributors to the economy, in addition to oil & gas, which have seen major challenges during lockdown restrictions. As the region gets back to business, retailers are seeing volumes back to almost 50 percent of pre-lockdown, airlines are starting to connect the main global destinations and activities are slowly picking up across industries.
However, the focus now is mainly on capturing and processing data that will help create new digital engagements and improved customer experiences while conforming with today's safety regulations such as social distancing and contactless transactions.
I had the pleasure of joining the The Dubai Future Council for Health and Wellbeing — one of the 13 Dubai Future Councils that focus on keeping pace with the latest developments and advances in health sector and employing the best technologies including AI to enhance health and wellbeing in Dubai. The council aims to enhance Dubai's healthcare sector and create an innovative modern healthcare model that meets the needs of Dubai's residents, finds solutions to future challenges and adopts the latest international smart applications and technologies to provide residents with quality services that will ultimately improve their quality of life.
HE Humaid Al Qutami chaired the first meeting of the Dubai Future Council for Health & Quality of Living. During the meeting, the council members reaffirmed that Dubai is capable of creating a global health model that will help achieve Dubai's international objectives and goals. pic.twitter.com/taTVaH4Ps7

— هيئة الصحة بدبي (@DHA_Dubai) May 5, 2019
What are some of the challenges of having such a young regional population? What are some of the new skillsets required for the workforce? What kind of demand does that create for change in the educational system?
BK: Preparing and empowering young talent and professionals with the necessary digital skills are key to making them relevant in the workforce. With 70 percent of the region's population less than 30 years of age, and as we navigate these uncertain times, we are more than ever seeing the importance of emerging technologies and digital skills to support and enhance the economy.
According to an IBM Institute for Business Value (IBV) study, as many as 120m workers in the world's 12 largest economies may need to be retrained or re-skilled as a result of AI and intelligent automation in the next three years. The study also shows that the time it takes to close a skills gap through training has increased by more than 10 times in just four years, and that new skills requirements are rapidly emerging as other skills are becoming obsolete.
Organisations need to change the culture, processes, systems and applications, design different business models, re-skill the workforce to align with the trends and stay in the game. And it is our responsibility to prepare students and workers for the way those technologies will shape jobs and the nature of work. Today, "new collar" roles are about skills, not degrees or having a traditional background in technology.
At IBM, we are helping re-skill existing workforce in order to align with current trends and remain relevant. In fact, we have recently collaborated with the Ministry of Education in the UAE and Abu Dhabi School of Government as well as other leading government and private entities and educational institutions across the region to offer IBM's Digital Nation Platform to their ecosystems. IBM Digital — Nation Platform is part of IBM's global push to close the digital skills gap and empower youth with the most in-demand skills in data science, analytics, programming, cloud and AI, helping them become digital-ready.
أكاديمية أبوظبي الحكومية تعلن عن تعاونها مع شركة «آي بي أم» بهدف تعزيز المهارات الرقمية بين فئة الشباب والمهنيين المنتسبين إلى برامج أكاديمية أبوظبي الحكومية من خلال منصة IBM Digital-Nation التعليمية. pic.twitter.com/IANDvVk96e

— مكتب أبوظبي الإعلامي (@admediaoffice) July 14, 2020
IBM has also been working closely with Area2071 and the Dubai Future Foundation to extend access to the cloud-based learning platform to entrepreneurs and startups in addition to several other entities in Dubai. Area 2071 brings together many different types of individuals and organisations to form a collaborative creative community focused on solving important human challenges, at scale. The IBM Garage, where a lot of creative engagements on digital transformation in the region take place is located in Area2071 and IBM regularly participates in transformative initiatives like the RegLab, which is a revolutionary approach on behalf of the UAE in the legislation and application of technologies in the real world faster.
What are the critical success factors for digital transformation? What is the role of AI, and how can data best be used?
BK: The pandemic will definitely accelerate digital engagement and within a few years people will find themselves in a transformed world. We will see an acceleration in the move towards automation, the move towards cloud to make applications and data more accessible, supply chains will emerge with intelligence and flexibility, and in new ways of doing work and engaging people.
Today, most enterprises are only 20 percent of the way into their cloud journeys, but the remaining 80 percent of workloads are still on-premises. The move to hybrid-cloud architecture where data can flow between different cloud platforms in integrated workflows will enable organisations to embrace the challenges of the digital world.
The successful digital transformation draws upon three components: an appropriate technology platform, the corporate culture to deviate from traditional forms of service and corporate ownership, and deep and meaningful customer engagement (internal or external).
Customer-facing workflows must be humanised and automated, end-to-end. This is where the focus on data becomes so critical for personalisation and efficiency to deliver a unique experience and enable the use of AI to automate interactions and improve accuracy of predictions.
On the heels of digital trends that are starting to mature, the next wave of normal has begun. The rise of new technologies — AI, blockchain, the Internet of Things, robotic process automation, virtual and augmented intelligence, 3D printing and others — is teeing-up an era of change in business architecture. IBM defines the result of such revolutionary change as "The Cognitive Enterprise".
AI-adoption is expected to continue growing rapidly. In fact, average spending on AI will probably more than double in the next three years and with heightened AI use will come heightened risk, in areas ranging from data responsibility to inclusion and algorithmic accountability. The level of cognitive understanding between humans and machines is inherently lower than it is between humans and other humans, yet the latter arena has been structured for centuries around ethics. Since AI relies on huge computing power, it can derive insight from massive amounts of data that would challenge human cognition. Relying only on traditional ethical approaches to decision making may be insufficient in addressing AI-powered decisions.
The topic of AI Ethics has been a focus in the region and I had a pleasure joining the AI Ethics Board of Smart Dubai comprising representatives of leading government departments and private sector entities, the board has been formed to shape the development and deployment of human-centered ethical AI to encourage fairness, transparency and accountability in AI systems in Dubai.
The advisory board has been designed to create a multi-stakeholder collaborative platform and an ongoing dialogue, enabling board members to share knowledge and expertise around human-centered AI and to explore viable policy instruments that can more readily adapt to evolving AI technologies. The board's remit covers the exploration of practical application and considerations of AI ethics in Dubai and the offering of strategic advice on the development path from soft regulation to responsible and trustworthy innovation in AI field.
Today we held our 2nd #Ai Ethics board meeting led by H.E @YounusAlNasser in which we discussed #AiEthics application in Ai Lab, a Legal perspective by Eversheds Sutherland, Industry perspective by @Microsoft @IBM & the potential of #DubaiData Trust initiative by OECD & MAF. pic.twitter.com/fqM3HY5hGE

— Smart Dubai (@SmartDubai) June 26, 2019
Prior to his appointment, Bashar Kilani was the Business Unit executive for IBM software business in MENA. He began his career with IBM in the UK and held several managerial and executive positions in software development, services, sales and marketing. His international career has taken him to assignments in the US, Europe and the Middle East.
---
Tags assigned to this article:
uae
---
You may have an interest in also reading…
FRONT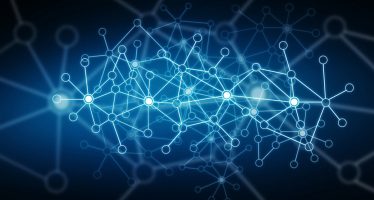 First, There Was QE Two things happened after the financial collapse of 2008. First, the US Federal Reserve started printing
Asia Pacific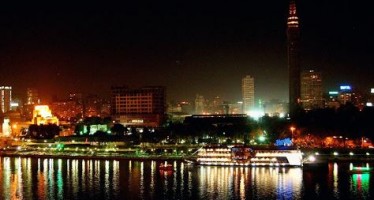 As the most populous Arab country with over 88 million inhabitants, Egypt has a definitive edge over most other emerging
Middle East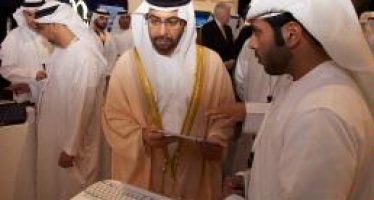 The Eye on Earth Abu Dhabi 2011 Summit is dedicated to the critical issue of greater access to environmental and