Fifteen Reasons Why the Saudi Vision 2030 Plan Will Succeed
This writer is reflecting on some wonderful impressions gained – in early December 2019 – during a one-week intensive tour of the Kingdom of Saudi Arabia (KSA) as a guest of the Ministry of Finance.
What first springs to mind is the warm traditional hospitality of the Saudi people. Next, one thinks of the West's lack of attention, grasp and appreciation of this resourceful, vast country (with a land size well exceeding that of the UK, Germany, France, and Spain combined).
The tremendous transformation taking place is being overlooked. And the Saudi way of life, cultural norms and traditional values are not properly understood abroad.
It's still early days for Vision 2030 — an ambitious strategic plan spearheaded by the popular Crown Prince Mohammad Bin Salman Al Saud (also known as MbS). The plan sets out to diversify the economy from dependence on oil to a more industrial, innovative and knowledge-based society where the state provides easy access to all necessary services. MbS works consistently to open-up and further integrate the Saudi economy in a global context. Saudi Arabia will host the G20 in November 2020.
Here are 15 reasons why the strong-hearted and optimistic aspirations of the MbS Saudi Vision 2030 will result in success for his people, the region and the wider world:
Backed by the People
The population (33 million – including foreigners) broadly and enthusiastically backs the Vison, which has given the country an impetus and common purpose that all can buy into.
Popularity of the Royals
This was experienced first-hand (at the Ruiz v Joshua boxing match in Diriyah, Riyadh) which was attended by MbS. And speaking to folks from all-over, it becomes clear that the crown prince is a very popular man. And so is his father, King Salman (endearingly referred to as "Our Father"). And no wonder with the caring policies and reforms now being pursued to the benefit of all people (not just the few). These efforts comprise (but are not limited to) job creation; education; fully financed, and subsidised home ownership; international engagement (cinemas are opening; the arts and entertainments are coming to town); and there is far more personal freedom.
Good Governance & Strong Institutions
In support of the Vision, an ambitious budget was announced by a leadership full of talented ministers. The cabinet is very capable, experienced and well-educated. The minister, Mohammed Al-Jadaan (pictured), heading a very strong team at the Ministry of Finance reiterated the commitment to inclusive growth and stimulating fiscal policies, such as maintaining non-regressive and low taxes.
Regional governance is also strong with power to implement change. The Royal Commission for Jubail and Yanbu is helping boost investment opportunities and socio-economic development through the leadership of CEO Mustafa M. Al-Mahdi (pictured).
Inclusive & Participative
Saudisation means that companies are now committed to fill their work force with Saudi nationals rather than guest workers. The young Saudis are keen to participate and get the best on-job training. The Vison is inclusive and enjoys broad-based support across all geographic, gender and age groups.
Comprehensive
The vision is comprehensive and includes all elements of society and each wheel in the ecosystems. Projects are backed by inspiring leadership and world-class expert partners.
Funded
Investment sources include the fiscal budget, the sovereign wealth fund (SWF), the private sector, foreign direct investment and the proceeds of the Aramco IPO.
The Public Investment Fund of Saudi Arabia (PIF) is the Kingdom's SWF and – with assets of $320 billion – this is one of the largest in the world. Yasir Bin Othman Al-Rumayyan, PIF's managing director hopes to lift assets under management to over $2 trillion:
Aramco IPO
The Aramco IPO (with the largest market capitalisation in the world's history and subsequently reaching a valuation of $2 trillion) fulfilled several purposes. The IPO placed Saudi Arabia further on the international capital markets map (for both equity and debt issuance) and as a participant in the emerging markets indices. Now energy sector focused investment funds can participate. Furthermore, it creates a new "currency" to be used for future acquisitions.
Aramco is a superbly well-run energy powerhouse, but that is already priced in. The future share value action of Aramco will be greatly influenced by the price of oil.
Gender Reforms & Personal Freedom
Unprecedented reforms have taken place since the adaptation of the Vision. Some 22 of these are related to women's rights. New regulations regarding the status of Saudi women have been adopted. Female participation in the workforce is a priority and salary parity ensured. The widening of the spectrum of personal freedom as well as the commitment to gender inclusion form part of the "new" aspiring Saudi Arabia. The grand design holds equal opportunity for all and aims to utilise the skills of an empowered youth.
Young & Growing Population
Some 70% of the population is below 30 years of age. The population is growing at around 2.6-2.8% per annum. In comparison, the population growth rate of the EU is 0.19% per annum (with the main source being immigration). This vibrant young Saudi population contributes not only as workers and consumers, but also as fresh thinkers and innovators. International investors want to participate in this growing market.
Housing Ecosystem
With the ever-growing population comes an increasing need for homes. Confronting this challenge, the Saudi housing ecosystem supported by the Ministry of Housing is fully up to the task. Partnership with building contractors and developers, such as Katerra boost productivity. Red tape blockages are being eliminated (think of the UK in contrast). Commercial mortgage banks compete in transparency to provide 100% mortgages for buyers. Interest rates are subsidised by the government. Inclusive finance to first-time buyers is a priority.
The use of new modular and industrial remote production technology in housing construction means that a new-build, say 300 square meters (m2) in a good location can be purchased for $200,000 – with prices even under $100,000 for a nice new family home. At that price level the financing is interest free and repaid over 20 years.
The government owned Saudi Real Estate Refinance Co. (SRCO) under the visionary leadership of CEO Fabrice Susini, is supporting the private mortgage banks. "SRCO is dedicated to financial innovation in the mortgage system to facilitate our emerging and fast-growing home loans and securities markets, including with new Shariah-compliant solutions," he reports to CFI.co.
See the CFI.co video interview with Mazen Al Dawood, Deputy Minister of Developmental Housing & The General Director of Real Estate Organisation at the Ministry of Housing.
Infrastructure & Transport
KSA continues to invest in giga-projects to complement its already robust infrastructure in support of the Vision. King Abdullah Port near King Abdullah Economic City (KAEC) is an ambitious port project that integrates with energy, mining (Ras Al-Khair, the Minerals Industrial City), Ma'aden and new metals manufacturing capabilities for vessels, platforms and marine engines.
Saudi airports are well positioned to engage with the world. Riyadh's King Khalid International Airport (RUH) is modern and impressive. Jeddah is set to open-up international flights at its swanky new airport, which includes the largest airport aquarium and a high-speed rail service.
The promising King Abdulaziz Public Transport Project (Riyadh Metro) is poised to link the rapidly expanding spaces of the capital. Riyadh's growth is dominated by low-rise as opposed to high-rise condominiums in many other capitals around the world. Research shows that people in high-rises have fewer children, so the preferred residences in KSA support larger families and population growth. The new metro's grid structure will support the enlargement of people and space. And thus, the vision as well.
Industrial Base
Saudi aims to increase its already considerable exports of industrial goods. The Vision aims to vertically integrate sectors, including energy, mining, and industry. The resourceful kingdom produces aluminium and has all the ingredients needed in abundance: water, power, bauxite, and know-how. From here follows a dedication to product innovation.
Innovation
Part of the Vision is the creation of a knowledge-based ecosystem from universities to business innovation. KAUST the applied research university has attracted a world-class faculty that is dedicated to innovation – including in engineering, data systems and the circular carbon economy. KAUST uses extreme supercomputer power to machine-learn and innovate ways to best augment nature. KAUST also links up with SAPTCO (the Saudi bus firm) for innovating driving autonomy and energy efficiency.
Innovation in downstream applications is a natural focus. SABIC Plastic Applications Development Centre (SPADC) has created an innovative environment in support of local initiatives in applied research for plastics applications.
SABIC is a world-class innovator dedicated to innovation and sustainability including polymer applications such as energy efficiency housing technology.
Services & Leisure Economy
The future is not only about energy, industry and infrastructure as importance is also placed on the "software": content and service sectors and activities such as tourism, leisure, entertainment, media, and high-touch customer services such as healthcare and hospitality.
The Qiddaya mega entertainment city is a shining example and is expected to be operational in only four years under the inspirational gung-ho leadership of CEO Michael Reininger and his fast-growing young team Qiddaya's Reininger, formerly with Walt Disney Co, promises integrated recreational activities and leisure activities for both the domestic market and regional and international visitors. Soon Saudis will be close to self-sufficient in entertainment, sports and cultural activities. Qiddaya will create jobs, boost the economy, and substitute for entertainment spend abroad while attracting other visitors.
Education
Education and jobs move hand in hand. CFI.co has been promoting educational progress (which we view as mission critical) across the world for eight years. Training and the acquisition of skills are at centre stage for both sexes of the young, vibrant population. SABIC's SPADC educates and has created an innovative environment in support of local initiatives in applied research in plastics applications.
Great universities are available with scholarship opportunities, such as KAUST and Prince Mohammed Bin Salman College (which were included on our tour).
These reasons for Saudi's Vision 2030 plan to succeed are not exhaustive. First and foremost, stands the ingenuity and drive of the Saudi people and their collective purpose.
The West could learn and appreciate more after considering models that involve family growth, generous government support and the whole-hearted participation of all nationals.
Articles by the same author
---
---
You may have an interest in also reading…
Lifestyle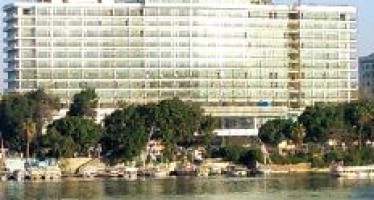 Egypt's Self-Inflicted Limits on Economic Efficiency. It's an axiom of economic policy: The future belongs to the efficient. In a
Oil & Mining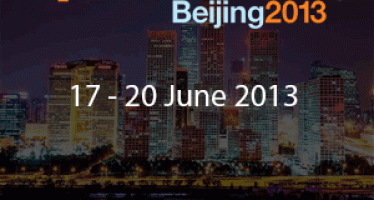 Mines and Money Beijing is China's leading conference and exhibition focusing on Chinese outbound investment into international mining projects. With
Asia Pacific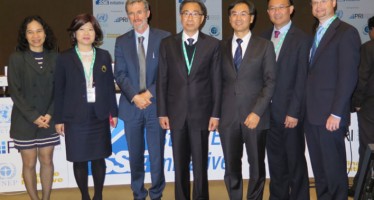 The 4th biennial Global Dialogue on the Sustainable Stock Exchanges (SSE) Initiative, concluded yesterday (10/14) at the United Nations Geneva