Strength at the Helm: Vital for Progress in a Tough and Challenging Environment
Arbah Capital's management, counting on a team of seasoned professionals, is definitely on track to deliver superior results with its newly formulated strategy. The senior management comprises of visionary leaders, highly-skilled through their experience and diversity in their respective sphere of duties.
Over the years, the firm has successfully transformed itself into a progressive boutique investment firm, supported by a sturdy financial base and guided by a strong and stable management team. As a result, the firm's investors have stood by it, and shown exceptional loyalty, throughout the years.
The firm's management, being equipped with contemporary tricks of the trade and proud of it, is careful to avoid any and all unnecessary risks. At the same time, interactions has been able to help its investors with financial advice and planning, in the process emphasizing the need for risk-adjusted returns achieved through management's proficiency and dedication.
The senior management of Arbah Capital is of the view that, "Arbah Capital has posed remarkable achievements over the years, the firm since its establishment successfully acquired and exited from many attractive Shari'ah Compliant investment opportunities. Our investment services are persistently getting enriched, and now allowing our investors access to ever-greater opportunities".
Further, "Despite the on-going global economic challenges affecting the financial sector, we are proudly steering the firm and its investors in a positive direction. Arbah Capital's vision, mission and goals are well directed towards fulfilling all our investors' expectations by providing best value-added products and services. Furthermore, we have the right balance of skills, experience and backgrounds to support the management team to achieve our business goals".
"We look forward to continue to work in the direction that would lead to: post superior financial results while maintaining high professional level, enjoy larger investable universe and provide our investors with well-considered opportunities".
About the CEO
CEO Mahmood Yousif Al-Kooheji joined Arbah Capital in late 2017. He immediately enriched the vision of the firm by unfolding geographical boundaries. The company has evolved thanks to international investment exposure, and facilitates investment by carrying out all the necessary actions as a prerequisite to meeting client needs.
Yousif Al-Kooheji belongs to a reputable business family based in Bahrain. He is an enthusiastic proponent of diversified investment solutions. He has represented top-tier high-net-worth Individuals and corporations. He holds positions on the boards of various organisations, and has had senior roles in many GCC bodies. He has led and co-ordinated investment banking and wealth management efforts, ensuring the realisation of corporate objectives.
Al-Kooheji is a seasoned executive who has held several senior roles across banking and investments, with many multi-million-dollar transactions conducted globally under his belt. He has been involved in the acquisition and exit of prime assets and large syndicates, and has more than two decades of experience. Prior to Arbah Capital, he served as an executive director at GFH Financial Group, a leading international investment firm in Bahrain. He was part of the senior management team that devised the overall strategy for the revitalization of the group after a crisis. He remained with GFH group for three years.
Previously, he was Head of Investor Relations at Tadhamon Capital, a Bahrain-based investment firm, and served as a key member of Arcapita Bank's placement team that carried out billion-dollar transactions. He also held senior positions at Al-Salam Bank Bahrain, Bahrain Development Bank (BDB), and Kuwait Finance House (KFH) Bahrain. He was a founding member of Al Salam Bank and KFH Bahrain. At Al Salam Bank he managed to finance large business syndicate deals.
Al-Kooheji also played a vital role in raising deposits and participation in mega projects through approaching high-net-worth Individuals and Institutions. At BDB he was the head of investments, and laid the foundation of Islamic Structured Finance Department, Business Development and Corporate Communication. He has worked in all fields of investment banking, including deal sourcing, syndication, management and exit strategies.
He qualified in areas including secondary education at Bahrain-based educational institutions. He holds a Bachelor's degree (with distinction) in International Business and Economics from the University of Texas and a Master's in Finance from the DePaul University, Chicago. i
---
Tags assigned to this article:
bahrain
---
You may have an interest in also reading…
Middle East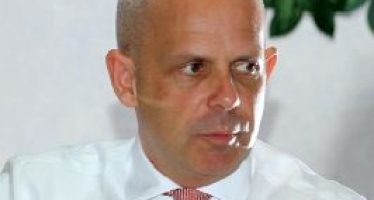 Andrew Smith is an accomplished senior executive with conventional and Islamic insurance experience gained in the UK and across the
Corporate Leaders
The rise of responsible investment (RI) as a crucial part of the financial industry has been one of the defining
Corporate Leaders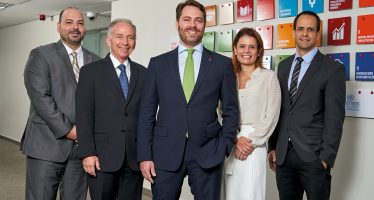 The Development Bank of Minas Gerais (BDMG) was founded in 1962 and its main shareholder is the government of the