Deloitte: Construction Hitches in the GCC Lead to Calls for Positive Change
Construction plays an important role in GCC countries' long-term economic development plans and national visions, driving the involvement of the public sector towards delivering successful cities.
Whilst external factors – such as the tightening infrastructure expenditure and reduced volume of project awards – have had a negative impact on the construction sector, but there is an appreciation of the need to focus on traditional challenges that seem to affect contractors' profitability and project delivery.
It can seem paradoxical that the same markets that welcome innovation and change – and have significant, planned investments in exciting new capital projects – still have a long way to go to embrace alternative approaches to construction project delivery, and overcome the challenges that adversely affect project performance.
"Market participants are eager to see positive change in the industry – not least through more-balanced contractual relationships."
Deloitte recently conducted a C-Suite survey with regional construction companies to gain insights on a range of issues affecting the industry.
The key findings:
Construction project margins are under significant pressure
The average time for contractors to receive payment for completed work is more than 200 days, and they have to indirectly fund projects themselves – with a knock-on effect on the supply chain
The number of disputes has increased in recent years, and many resolution timeframes have stretched to over two years
Access to finance is more difficult to come by than in previous years – mainly as a result of more stringent credit committee approvals, rather than a decline in lenders' liquidity.
A highly competitive and price-conscious market has unfortunately led to a "lowest bid wins" model that has seen price as the deciding factor for awards. When you have choice in a highly competitive market, clients can demand quality and the lowest price – but this is not a sustainable approach for contractors or developers. Pressure to reduce costs to win work has often resulted in frequent disputes, and led to eroded profit margins, which ultimately affect project delivery.
The ambition and scale of investment in infrastructure and capital projects in the GCC region is significant. There are currently planned projects worth more than $2.5tn. The biggest market, by a large margin, is Saudi Arabia, with more than $1.2tn worth of unawarded work, followed by the UAE at $716bn. Other markets range from $60bn (Bahrain) to $215bn (Kuwait) (Source: MEED Projects).
These capital projects are the fundamental building blocks of the GCC states' national transformation programmes. However, successful delivery demands a more sophisticated contracting environment. Studies highlight continued project delays and cost overruns caused by a variety of issues around the volume of variations on contracts due to design changes. In a sector that has traditionally been reluctant to embrace new approaches, this causes significant cost overruns.
Market participants are eager to see positive change in the industry – not least through more-balanced contractual relationships. Other positive changes include greater stakeholder collaboration focused on delivery; a sensible approach to risk allocation; quicker ways to resolve disputes; innovative delivery models; and the adoption of global standards that will prove attractive to international project financiers and investors.
Alternative models and digital innovations would help to break the traditional delivery structures that have begun to disrupt capital project delivery. The industry would benefit from the increased use of off-site methods, digital engineering, and Building Information Modelling (BIM). It would also benefit from adopting a digital mindset, with data and analytics at the core, so that real-time information can aid decision-making.
Moving forward, private sector capital is expected to play a bigger role – whether through PPPs or fully private projects. Attracting international investors will demand market improvements, including less adversarial relationships and a more balanced approach to risk allocation; solutions to prolonged payment periods; appropriate credit support arrangements, and allowance for exchange-rate adjustments for critical projects and the opportunity to commit long-term to the region.
As developers look for ways to build assets at a cost that's recoverable through an acceptable ROI, there has to be more focus on the whole-life cost rather than just the initial capital cost. This paradigm shift will drive the change required in terms and conditions and in a collaborative approach between stakeholders.
Changing the GCC contracting environment to have a more balanced approach to risks and rewards will not only make pricing more sensible, it will also enable more efficient and effective delivery of large capital projects for owners. This shift will not be easy, and requires the commitment of everybody in the industry, but it has the potential to be hugely beneficial and rewarding for all involved.
About the Author
Cynthia Corby is the Middle East Construction Industry Leader for Deloitte & Touche Middle East. Cynthia chairs industry conferences and writes articles on industry issues. Cynthia is an author and founder of the GCC Powers of Construction Publication issued by Deloitte & Touche Middle East, which includes expert views on construction opportunities and trends in the region. Her current portfolio of clients includes all the major construction companies audited in the UAE as well as number of international referral assignments.
Cynthia is an audit partner in Dubai office with over 20 years of experience in the profession. Prior to joining Deloitte Dubai in January 2006, and was a partner at Baker Tilly, United Kingdom, where she was the partner in charge of the audit department and prior to that she was with Deloitte in South Africa for 10 years. Cynthia was the first Female Audit Partner appointed in Deloitte & Touche (ME) in 2006 and is also the Director of Audit Operations for the Middle East, leading the practice comprising circa 1700 people.
Cynthia has worked with businesses ranging from quoted companies to large and small owner managed entities in the Middle East, United Kingdom and South Africa controlling overall service delivery. She has experience in advising on corporate transactions, including acquisition due diligence and group re-organisations. She is the Lead Partner for many International Subsidiaries with the Middle East operations head quartered in Dubai, reporting to the parent company auditors.
---
---
You may have an interest in also reading…
Projects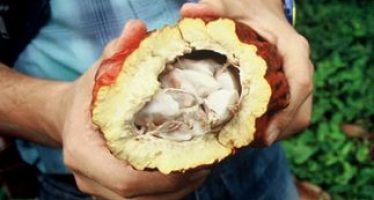 A sweet new partnership between the United Nations, the Colombian and Austrian Governments and a renowned chocolate manufacturer is slated
Asia Pacific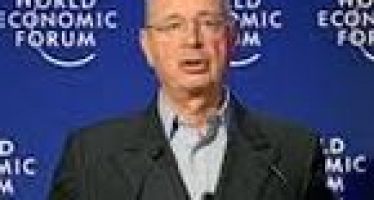 The ultimate networking event is set to kick off in a week with a record-setting 2,633 participants. The World Economic
Corporate Leaders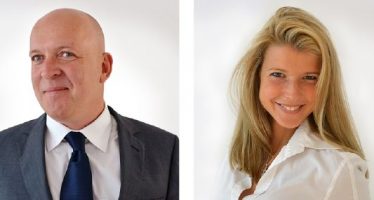 Family Business owners and Family Offices have significant wealth. How can this be used to make our world a better