Lebanon: Developing an Internet Ecosystem to Keep Young Talent at Home
High youth unemployment has led to high economic migration from Lebanon
Creating an internet workspace could help would-be entrepreneurs
Lebanon is well-positioned to develop apps for international markets
With youth unemployment close to 34 percent—and little domestic demand for educated but inexperienced labor—it often takes university graduates in Lebanon a year to find a job. Political instability and economic uncertainty have limited the range of opportunities for job seekers, resulting in the talent migration (or brain drain) of about 40 percent of male and 30 percent of  female graduates.
There are initiatives to harness their potential and drive job creation so that fewer young people migrate. These include grassroots entrepreneurship, start-ups, and partnerships between the private sector and academia. Lebanon still lags behind, though, in terms of generating enthusiasm for work among youth, and for including them in regional and global innovation and technology. A number of simple things could help motivate young people better, such as more mentorship, coordination, funding, and information.
Mobile internet services provide access to global markets for start-ups as well as the opportunity to develop entrepreneurship beyond local constraints. They also reduce transaction costs for new products and services and reduce the risk of losses incurred when turning an idea into a business. The mobile internet provides a vehicle for university students, entrepreneurs, and businesses in Lebanon to develop their skills.
"Many Lebanese are bilingual or trilingual, making it easier for them to develop of applications for international markets. Their economy also operates in multiple currencies."
The World Bank is introducing a new investment lending approach to capture this. Pending the approval of Lebanon's Council of Ministers and its ratification by the Lebanese parliament, the Mobile Internet Ecosystem Project (MIEP) aims to develop a local 'internet ecosystem' to help Lebanese talent to remain in the country, bring local skills up to international standards, and boost the global competitiveness of Lebanon's traditional industries through ICT.
Lebanon offers a unique regional testing ground for crowdsourcing and other open source innovation. It hosts a number of top universities in the Middle East and has a highly educated population, providing the critical base for putting ideas into practice.  Many Lebanese are bilingual or trilingual, making it easier for them to develop of applications for international markets. The economy operates in multiple currencies.
Lebanon has already developed many key elements of a technology ecosystem, including an incubator, venture capital firms, forums and clusters, and a number of successful mobile internet start-ups. It has a strong foundation for internet talent made up of creative and banking industries, which could help the mobile internet develop across the economy.
As part of the MIEP project, staff from universities and from Lebanon's technology eco-system worked this November to co-create the Mobile Innovation Hub (MiHub), a collaborative space for addressing Lebanon's critical economic challenges and the pressure caused by its brain drain. Together, they emphasized the need for Lebanon to develop its competitive edge by using the mobile internet to produce successful innovators and problem solvers.
Representatives from France, the Netherlands, Korea, and Finland—countries with mobile internet systems that could serve as models for Lebanon's—participated. The hope is that MiHub is likely to help create problem solvers and entrepreneurs, giving Lebanon's young talent the space to produce, test and refine and market business ideas. Source
---
Tags assigned to this article:
lebanon
---
You may have an interest in also reading…
Technology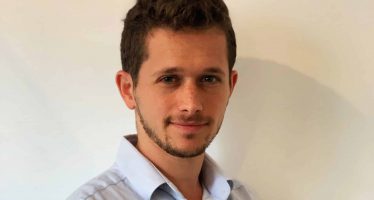 Israeli food-tech start-up Remilk is challenging a global industry valued at around $900bn. According to Remilk's founder and CEO, Aviv
Middle East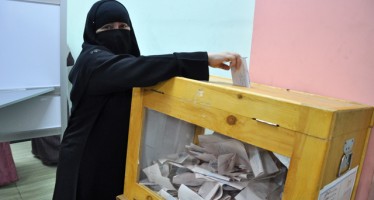 The successful holding of elections should help defuse tensions in the short-term, but the transition process remains long, complex and
North America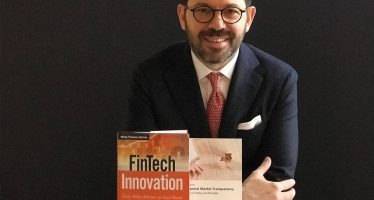 Paolo Sironi is the global research leader in Banking and Financial Markets at IBM, Institute of Business Value. IBV is