Even Crypto Bulls Expect a Big Shake Out This Year: 'The market right now is just everyone wants a Lamborghini'
Startups raised over $5 billion issuing their own digital currencies last year and there are now over 1,400 in circulation.
"In 2018 what's going to happen is some consolidation of the market," cofounder of cryptocurrency IOTA tells BI.
"I think there will be a shake-out of these ICOs," private equity veteran and cryptocurrency enthusiast Doug Barrowman says.
Cryptocurrency market participants are predicting a fall in the number of digital currencies in circulation this year as the projects behind them fail to gain traction or consolidate.
2017 saw a boom in so-called "initial coin offerings" (ICOs), where startups issue their own digital currencies — structured like bitcoin — in exchange for real money to build their businesses. Startups raised over $5 billion through ICOs last year and there are now over 1,400 cryptocurrencies in circulation. These coins can be traded on online exchanges, unlike equity in early stage, private businesses.
Regulators around the world have warned that these investments are highly speculative and investors risk losing all their money. China and South Korea have banned ICOs, while executives from the World Bank and the ECB have compared the crypto market to Ponzi schemes.
Surprisingly, even cryptocurrency market participants are skeptical of many of recent ICOs.
"The market environment that we're in right now is just everyone wants to get a Lamborghini," Dominik Schiener told Business Insider. "They're primarily focused on making money real quick."
Schiener is the cofounder of IOTA, a cryptocurrency aimed at being the currency of the internet of things. IOTA created a cryptocurrency back in 2015 — practically ancient history in the cryptocurrency world. MIOTA, the currency, is now the 11th biggest cryptocurrency by value.
"In my opinion, in 2018 what's going to happen is some consolidation of the market," he said. "Projects that don't really add any concrete value or have a unique selling point will definitely fall out."
Bitconnect, the company behind a controversial cryptocurrency lending and exchange platform, closed its doors last month after an ICO in 2016. It could be perhaps the first example of what is to come for the market.
Doug Barrowman, a private equity veteran who got involved in the cryptocurrency world two years ago, told BI: "I think there will be a shake-out of these ICOs, of the 1,400 or so that have been done."
He believes the market has been over inflated by unskeptical investors simply hoping to make short-term gains speculating on coins, rather than backing long-term projects.
"No one is actually looking and saying, is the ICO any good? Speculators are just trading altcoins," Barrowman, who is conducting his own ICO, said.
"A lot of global crypto investors, they don't even care what the ICO is. The white paper comes out, it's been thought about for five minutes, and then everyone plays the same game — they pump it high, they dump it, they buy back when its dumped, then they pump it again on some more news."
Business Insider highlighted the prevalence of "pump and dump" scams in cryptocurrency secondary markets last year.
Scheiner said: "Market manipulation has really hurt IOTA since the beginning. All you have to do is spread a lie and have your Twitter and Reddit trolls and bots go lie. Then it quickly changes the public perception and then the market just crashes. Then you issue a correction and say hey that's not true. That's how those people make money."
Dom Williams, the lead developer of the DFINITY, told BI: "The Ethereum ICO was very successful but it brought in a lot of bad actors. I think most of them have got zero chance of delivering what they've been promising."
Williams has been working on the DFINITY network, a crypto-based cloud 3.0, since 2014, when Ethereum held its ICO. DFINITY recently raised $61 million from venture capitalists and Williams told BI they didn't do an ICO because they worried about "being guilty by association."
US regulators have moved to shut down $600 million ICO scam last month and another scam replaced its website with just the word "penis" after trying to raise money through an ICO.Thankfully, it only raised $11.
Charlie Lee, the founder of litecoin, told Business Insider recently: "I think there's a bit too much scam in the space, in terms of people getting in just to get rich quick."
Schiener said: "I've only participated in two ICOs in my life — Ethereum and IOTA."
His relative conservatism matches that of the founder of Chinese bitcoin exchange BTCC, who told Business Insider last month he "wouldn't touch" ICOs.
"I don't know if we're going to be 250 successful ICOs out of 1,400 or what," Barrowman said. "There's going to be a shake-out, there's no doubt about it.
"Ultimately after the euphoria of this ICO boom, people are going to say, what does that ICO actually bring to the world?"
Schiener's prediction is even more drastic: "I personally think only some 5 to 8 projects will be able to establish themselves and continue to raise. Most of the projects serve no concrete purpose in my opinion."
Source: Business Insider / Author: Oscar Williams-Grut
---
---
You may have an interest in also reading…
Technology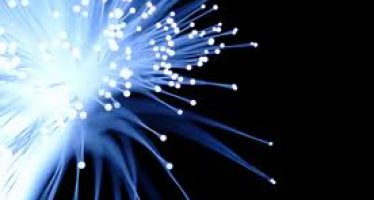 In Iraq the budding telecom sector is to spearhead the country's drive to full economic recovery. The Baghdad government has
Middle East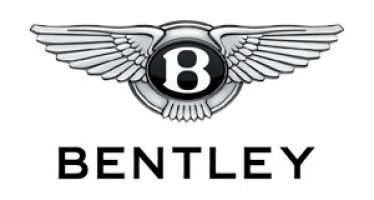 Sales In March this year, Bentley Motors announced its financial results for the year ending 31 December 2012, reporting a
Europe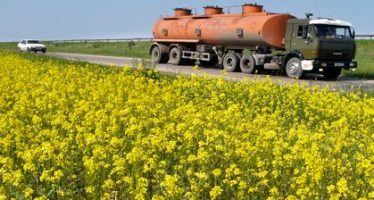 A new World Bank-ESMAP facility helps countries develop and implement effective, sustainable energy subsidy reform programs that protect the poor