CFI.co Meets the CEO of Sultan Group: Bashir Amini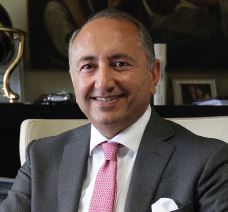 Bashir Amini was born in 1962 in Herat, Afghanistan. He attended the Economy School in Kabul as well as the Goethe Institute there and over the course of his education mastered four languages, including Italian, German, Farsi and English.
The family of Mr Bashir Amini led a successful trading company in Afghanistan and invested in various wellness and hammam projects. The company's business portfolio also included the development of luxury apartments and offices in the Afghan capital and the export of various products, such as dried fruits, lambskin, cashmere wool, carpets and many more.
Due to the political unrest and at the request of his European business partners, Mr Amini relocated his company 1981 from Afghanistan to Europe. Since then he lives in Zurich, Switzerland. Mr Amini is married and father of three children.
In Europe, Mr Amini developed many real estate projects including hotels, residences and commercial buildings. Together with his family he also founded a trading company. This company is involved in the import / export business and has become a European leader in oriental, modern and branded rugs.
"The world economic crises did not only change the entire market, but also people's mentality. Previously, experience was seen as a guarantee to do things right, even in hard times. However, a deep crisis, such as the one recently suffered, has not occurred in living memory. The United Arab Emirates' property market was severely hit by the downturn. This caused me both worries and anxieties not just about my company's future existence, but also for the thousands of investors and the chain reactions the crisis might unleash. I soon understood that this dreadful situation could only be survived by all affected parties sticking close together. Unity was to be key to survival. I immediately set about arranging meetings with all investors in order to find out individual possibilities and situations so as to find tailor-made solutions that would enable us to weather the storm. We established a multilingual team to advise and explain things to our clients in their language. We also started to forge new ways of cooperation in order to generate at least some return on the investment in completed properties. At that time, I was merely motivated to fight against the effects of the world crisis. However, now I am honoured to see that those efforts have made us one of the best agents in the UAE. We find ourselves, yet again, in an era of new experiences. We now need to learn to act in unison to recover. The economic rules of the past are no longer valid and we have to change in order to do things in a better way.
Throughout history land ownership has provoked conflict and inspired grandeur, from civic monuments and sacred spaces to egotistical towers and pleasure palaces, Land ownership is, perhaps, the most ancient expression of wealth. Today the relationship between land – or property – and wealth is more complex and more commercial than ever before.
By 2012 the global private wealth invested in the large-deal sector increased by 111 per cent. Meanwhile, corporate investment in the same sector rose by only 43 per cent over the same period. These figures, detailed in a new report by Savills in partnership with Wealth-X, a Singapore-based consultancy, reveal the increasing importance of private investment in the world of property. I recommend trend is your friend for 2014/2015; property investments are well suggested."
---
---
You may have an interest in also reading…
Middle East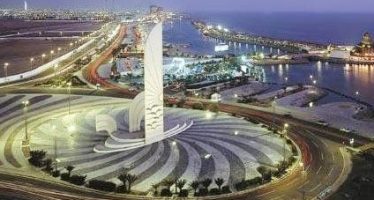 2014 Edition of Cityscape Jeddah Set to be Largest Event Ever Held Jeddah, March 2014: The year 2014 is all
Corporate Leaders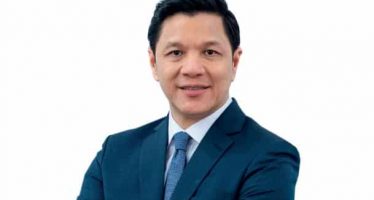 The role of secretary general to Thailand's Government Pension Fund means Vitai Ratanakorn is entrusted with fiduciary responsibility to the
North America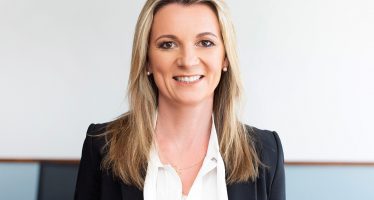 Toronto is North America's second-largest financial centre, and is fast becoming a destination of choice for companies looking to establish