CFI.co Meets the CEO of Euler Hermes GCC: Massimo Falcioni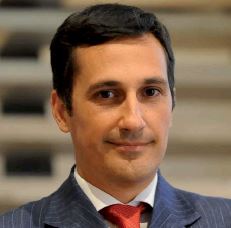 Massimo Falcioni is the chief executive officer of Euler Hermes in the countries of the Gulf Cooperation Council (GCC). As such, he is responsible for the firms' business in the United Arab Emirates (UAE), Saudi Arabia, Qatar, Kuwait, Oman, Bahrain and Egypt. In the UAE, Euler Hermes is sponsored by Alliance Insurance PSC while in the Kingdom of Saudi Arabia sponsorship is provided by Allianz Saudi Fransi Bank.
Mr Falcioni joined the Allianz Group in 2008. Previously, he was central director of Euler Hermes in Italy – the third largest business unit of Euler Hermes Group – and member of the board of Euler Hermes Services. Mr Falcioni gained extensive international experience in various senior management positions for leading multinationals including Exxon-Mobil, Philip Morris International and Volkswagen Financial Services.
An Italian citizen and born in 1967, Mr Falcioni graduated in economics from the University of Rome and earlier this year received two prestigious awards from ME Trade & Export and Finance & Banking Review. Both honours were bestowed on him for the best performance and management of the company's credit insurance in the UAE.
Euler Hermes established its operations in Dubai in 2006 sponsored in the UAE by Alliance Insurance. The company started operations in Saudi Arabia two years later sponsored by Allianz Saudi Fransi Bank and now distributes in all the other GCC countries through reinsurance agreements with local agents.
Euler Hermes GCC has achieved a premium portfolio, which last year increased by an impressive 40%. This represents a market share of no less than 49%. The company manages over $ 11 billion in exposure. With a combined ratio below 70%, Euler Hermes GCC operations continue to report constant growth with sustainable profitability, showing an adequate commercial underwriting discipline and good risk portfolio management. The retention rates have improved in 2013 from a high 90% in 2012 towards a current 93%.
"The 2013 Euler Hermes development strategy for this region is based on a robust risk appetite and on investments to promote credit insurance solutions that protect companies from unpaid invoices. We are in the process of obtaining a license for direct operations on credit information-related services in UAE," says Mr Falcioni.
Continuously building on over a century's worth of experience, Euler Hermes has expanded across the continents to become the world's largest trade-related credit insurance solution provider. "Euler Hermes' history is our experience, making us one of the best partners for customers during both bright and difficult economic times."
"Euler Group Chairman Wilfried Verstraete, together with his board of management, constantly inspires and stimulates all the company's CEOs and heads of regions towards continued innovation. We also pay much attention to employee engagement. I have continually adapted the Euler Hermes target operation model structure for operations in the GCC countries to better respond to ever changing business expectations," says Mr Falcioni who adds that, "relying on the solid experience, expertise and knowledge of our group offices, Euler Hermes works as an integrated team to provide tailored, responsive solutions and consistent quality to its customers."
However, challenges remain: "The biggest task we now face is to educate the market about credit risk. Many traders still consider this to be of secondary importance only. The most important message I have to give is that credit should never be issued without proper insurance coverage".
"The desired increase of trade credit insurance knowledge and understanding in this region can only happen through constant and continuous education efforts. Last but not least, we need to further strengthen Euler Hermes specialists' knowledge and expand their ranks through intensive technical training and even better hiring processes."
The insolvency risk in the UAE is growing as re-exports from the country are further increasing to include food, steel and pharmaceuticals. The GCC countries, and especially the UAE, have proven to be very cost-effective on logistics, labour, energy and other trade inputs. The countries optimal strategic location is another factor contributing to an accelerated growth in the volume and value of cross-border trade. This has led the region to become an ideal centre for re-exports. "But this also exposes traders to additional risk when trading on open credit terms. These increased levels of risk are boosting demand for trade credit insurance solutions which is precisely what Euler Hermes is able to provide from its offices in Dubai and Riyadh."
---
---
You may have an interest in also reading…
Projects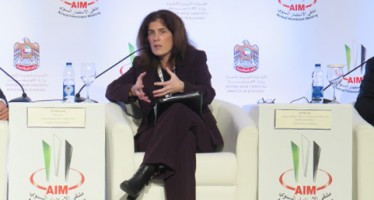 A new web portal has been launched to help companies directly access, and assess the user-friendliness of, business registration websites
Corporate Leaders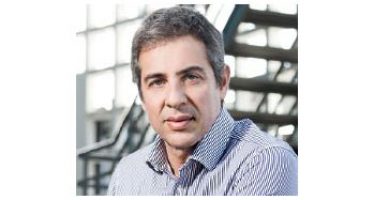 Chief executive officer of Minerva Foods since 2007, Fernando Galletti de Queiroz joined the business in 1992 serving as its
Middle East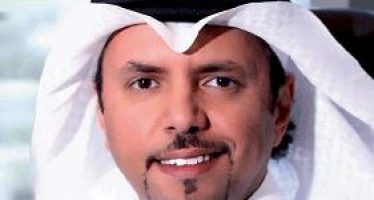 Dar Al Tamleek CEO Yasser Abu Ateek has been with the company since its formation in 2008. Under his expert