Mohamed Al Jaber: The Arabs and Technology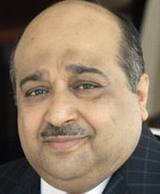 Mohamed Al Jaber, born in Jeddah in 1959, is a UNESCO special envoy who likes constructive dialogue and so do we. He believes in building bridges between the Middle East and the wider world and we applaud him for this too.
As chairman and CEO of MBI International, Al Jaber has made a fortune from the development of hotel and resorts most of which are located in Europe. As is the case with many business leaders from this part of the world, he has diversified his portfolio and the MBI Group has food processing and oil service interests and has developed compounds for expatriate accommodation in Saudi Arabia. Al Jaber is the majority shareholder in a business valued in excess of $7 billion.
Our billionaire Middle East Hero is a prominent philanthropist who set up the very well organised MBI Al Jaber Foundation in London and has endowed a chair in Middle East studies at the capital's School of Oriental and African Studies (SOAS). Last year the Foundation sponsored UNESCO's Euro-Arab Dialogue Conference held in Vienna.
"It's about time for the Arab world to be a contributor in the world of technology – and one day to be an exporter of technology.  I think it has all it needs to be a player… The challenge now is to move fast."
The Foundation offers sponsorships for graduate students from the Middle East to study in Europe and anyone who is familiar with these programmes will confirm that young people from the region become the most effective ambassadors of their respective countries. Al Jabr likes to connect cultures through wilderness expeditions and there is little doubt that bringing young people together in this way breaks down the barriers very quickly. He is a strong backer of female education.
Through the generosity of Mohamed Al Jaber, restoration of mosques and manuscripts destroyed recently by militant Islamists in Mali is taking place. We are pleased to see that in more spheres than one Al Jaber is fighting back against senseless extremism.
---
---
You may have an interest in also reading…
Technology
Gates Foundation and Better Than Cash Alliance urge governments to embrace digital financial services, offers concrete action steps.  Integrating digital
Editor's Picks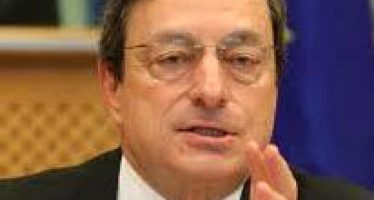 Italian banker Mario Draghi entertains no doubts at all: Pessimist, sceptics, naysayers and assorted worrywarts severely underestimate the resolve extant
Lifestyle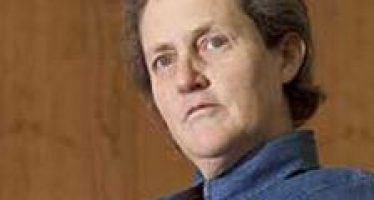 The lady thinks like a cow. In the case Temple Grandin (66), that is a compliment. Dr Grandin has singlehandedly