Obituary: Vale Pier Luigi Ferrari – The Man and his Legacy
By Alberto & Francesco Ferrari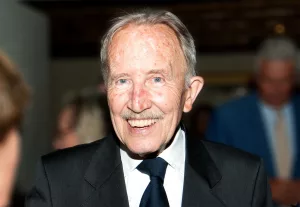 The passing of our father, Pier Luigi Ferrari, President of First Marine Insurance, has been marked by condolences and messages from his friends and peers.
"He was a monumental person in the P&I (Protection and Indemnity) world and leaves a tremendous legacy behind in the maritime industry." reads a typical testament. "We shall remember him with great admiration and as a significant leader and innovator." adds another.
It's hard for us to summarise our father's career, but once we asked him what he considered his main driving values. We share his words with you: "Knowing how to listen, understanding owners' needs, and creating the right services to satisfy those needs."
He used to recount what he believed to be behind his main successes, at least at the beginning of his broker's career.
"Everyone, especially ship-owners" he said "love telling their interesting experiences. Knowing how to listen with profound attention is certainly a key to understand their needs, and to forge our services around these needs".
Back in the 1960s, the role of the owners' broker, as we term it today, was not well known. At the time, the prevailing figure was the insurance agent, who was there only to safeguard the interests of the insurance company employing him, sometimes to the disadvantage of the client.
"A key to my success has been to act as owners' broker and explain to the clients that our role is to protect their interests, without compromise".
Our father forged strong and lasting relationships with his colleagues, and cared for their wellbeing. Another of his important values was trust.
"Mutual trust has been the key to create, together with colleagues, the right working environment, and the passion for our work," he said. "The wellbeing of my colleagues has always been my priority, and a key to the success of my organisation".
Our father, at the end of his career, found himself alone in embracing his original vision of sharing his affection, positiveness, and devotion to his family and his job.
This happened in his old company, after 50 years from founding it, and for this reason he left and started FIRST MARINE with his sons, a new reality, which we are now, more than ever, proud to keep growing.
Alberto and Francesco Ferrar
October 12, 2022
---
You may have an interest in also reading…
The word battle used in connection with any ailment is an odd euphemism, but particularly so in the incurable and
In the last days of his presidency, José Mujica visited the Casmu Hospital in Montevideo to pay his respects to
A charming chauvinist, addicted to adventure, and in his personal life often as ruthless as the characters depicted in his