Wilbur Addison Smith (1933-2021): Lion of African Literature
A charming chauvinist, addicted to adventure, and in his personal life often as ruthless as the characters depicted in his fast-paced novels, Wilbur Addison Smith conquered the apex most writers quietly aspire to but seldom reach: the ability to ignore critics, speak freely, and disregard societal and political convention.
Smith offered no opposition to reviewers who refused to grant him admittance to the cathedral of high literature and readily agreed that he was in the business of churning out ripping yarns – 49 of them in total, selling an estimated 140 million copies worldwide. The effete literary world did not at all match the writer's old-fashioned notion of masculinity which had been thoroughly instilled by a somewhat larger-than-life father.
Herbert Smith, a former boxer and metal worker who ended up running a 25,000-acre cattle station in Northern Rhodesia, present-day Zambia, never touched a book and tried his best to suppress young Wilbur's trance-like fascination with derring-do Biggles stories and John Buchan's late-imperial adventure novels. Sent to boarding school in Natal, South Africa, to lay the groundwork for a "proper" career, the young Mr Smith continued to read voraciously and dabbled in writing whilst duly climbing the educational ladder up to Rhodes University in the Eastern cape where he obtained a degree in Commerce.
Securing a job first at the Goodyear tyre company, and a few years later at the Inland Revenue Service, Smith never renounced his love of the written word and regularly burnt the midnight oil, "getting nowhere" as he recalled in his 2018 biography. However, the iron discipline paid off and in 1964 his full-length debut novel When the Lion Feeds was accepted for publication. Writing, Smith once remarked, is not a game for sissies: "If at first you don't succeed, try, try, and then try some more."
Before long, Wilbur Smith was recognised as master of high-octane adventure, liberally sprinkling his work with violence, power, sex, and extreme yet believable daring to captivate a fast-growing body of loyal followers. He would take his readers on wild rides from his native Africa to tropical islands and from Ancient Egypt to the rise of the ANC (African National Congress) and its anti-apartheid struggle, venturing outside the beaten path with periodic escapades to other landmarks of history.
However, it was the epic 17-volume Courtney Series – published between 1964 and 2019 – that established Smith as the chronicler 'sans pareil' of the human drivers of history. Tracking multiple generations of the swashbuckling Courtney family from the 1660s to the late 1980s as they make their way around the globe – suffering, fighting, triumphing, loving, exploring, exploiting, and living their times to the hilt and beyond – Mr Smith bested James Michener at his own game and added significant more "sweep" to the genre. He also added a colourful cast of virile characters, driven by rivalry, revenge, and passion, describing their exploits meticulously – careful not to skip even the tiniest detail in scenes that kept readers both enthralled and pining for more.
In his personal life, Smith lived almost as passionately as the protagonists of his door-stopper novels. His disciplinarian father gifted Wilbur a Remington rifle for his eight birthday and the boy shot his first lion only five years later. A dedicated conservationist in later years, Smith at various times owned aeroplanes, part of an island in the Seychelles, farms, and homes in the UK, Malta, Switzerland, and Cape Town. Married four times, he became estranged from his three children after his third marriage sparked a family feud of sorts. Danielle (née Thomas) Smith died in 1999 from brain cancer. The writer adopted her son Dieter from a previous marriage although they ended up in court over the division of assets.
As his popularity rose, critics soon dropped Smith as their favourite. The initially raving reviews he received quickly turned sour with later works being dismissed as "dad's books" and worse. However, sales continued unabated as did the writer's formidable output. Smith invariably sat down to write – and let his imagination flow – at eight in the morning for an uninterrupted stint of seven hours. In an ultimate testament to his capabilities as a novelist, the few attempts to bring his tales to the big screen failed rather miserably.
The chauvinist and politically incorrect side of the writer occasionally popped out and was on full display in his 2018 memoir On Leopard Rock. Here, Smith confessed to a certain pride in having fathered three children without "ever having changed a nappy." In his reminiscences, Smith also deplores the lack of "real men" in today's world and makes no excuses for the wildlife he admits to having "slaughtered" and the elaborate schemes he deployed to avoid the taxman.
Wilbur Smith, novelist and adventurer, born on January 9, 1933, continued to write until hours before his passing from undisclosed causes in Cape Town on Saturday, November 13. He is survived by his fourth wife Mokhiniso Rakhimova and three children from earlier marriages.
By Wim Romeijn
---
You may have an interest in also reading…
Editor's Picks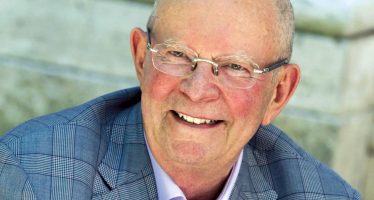 A charming chauvinist, addicted to adventure, and in his personal life often as ruthless as the characters depicted in his
Europe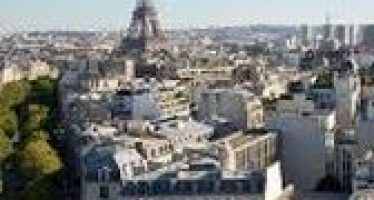 In the wake of the terrorist attack on the French satirical magazine Charlie Hebdo, which left ten staff members and
FEATURED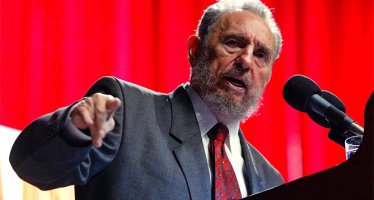 The last Marxist-Leninist to hold a place on the world stage has left, signalling the end to an era that