Steve Fechheimer: Brewing Up a Storm to Combat Climate Change
New Belgium's craft beers were inspired by a bike ride, first brewed in a basement, and showcased at the Colorado Brewer's Festival — where they were so popular, they sold out.
That was 30 years ago, and there have been some changes. Co-founders Kim Jordan and Jeff Lebesch have long since stepped down. Steve Fechheimer became New Belgium's chief executive in 2017.
New Belgium lost a little of its grassroots cachet in 2019, when the employee-owned company was acquired by Lion Little World Beverages — the craft division of Australian brewer Lion — which is in turn owned by Japanese conglomerate Kirin Holdings.
Jordan saw the positive side of the takeover: a well-deserved recompense for the people who helped to build the brand. "More than 300 employees are receiving over $100,000 of retirement money," she said, "with some receiving significantly greater amounts." The total amount paid to current and former employees is nearly $190m.
"This isn't an immaterial number," Fechheimer points out. "This is co-workers talking about being able to fund college education, or being able to buy a home."
New Belgium, with a 700-strong workforce, has consistently ranked among America's top employers. Free beer is just one of the perks; employees also enjoy insurance cover, paid time-off, an onsite clinic, and wellness programmes. It also offers anniversary gifts, including an all-expenses-paid trip to Belgium at year five and a full month of paid sabbatical at year 10.
Before the acquisition, New Belgium was ranked the fourth-largest craft brewery in the US by the Brewers Association. The American trade group stripped New Belgium of its "craft" designation after it joined the Lion family — but that hasn't hurt the company's bottom line. Corporate backing has afforded Fechheimer the time and financial flexibility to focus on the long game.
"Craft beer consumers care about how you operate your company, and the beers you make," he said. "It's about how we continue to drive positive social and environmental change."
Fechheimer spearheads the mission to use business as a force for good. New Belgium has consistently reduced its carbon footprint. It invests in renewable energy, funds research into climate-resilient crops, and has donated nearly $17m to non-profits dedicated to conservation and climate solutions.
In 2020, its Fat Tire brew became the first certified carbon-neutral beer in the US, and New Belgium has pledged to make all its beers carbon-neutral by 2030. The company shares its sustainability journey with other breweries.
"If you don't have a climate plan, you don't have a business plan," Fechheimer insists. "Aggressive action to help solve the climate crisis is not only an urgent environmental and social imperative — it's also a no-brainer for companies seeking to create long-term shareholder value, compete with rivals like China, and create good-paying jobs here at home.
"As a medium-sized company, New Belgium can only have a medium-sized impact. We need more of the big guys to step up, too."
The company recently tasked its brew master with creating "a post-apocalyptic ale" to underscore the urgency of the climate crisis. Rising temperatures and extreme weather are threatening crucial ingredients — clean water, barley, and hops — so the recipe was "themed" with smoke-tainted water (in anticipation of ever-increasing forest fires), drought-resistant buckwheat, and dandelions.
New Belgium marketed the limited-edition brew, Torched Earth, as "pretty gnarly"; the CEO likened the taste to "eating a Band-Aid". It's hoped that the eccentric beverage will serve as a wake-up call for consumers and industry partners.
---
Tags assigned to this article:
belgium
---
You may have an interest in also reading…
Heroes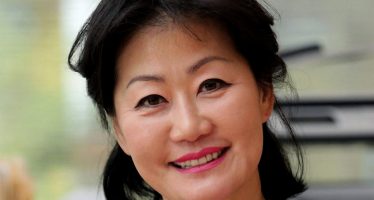 You may not have heard of Thai Lee, but Google her name and it becomes clear that news of her
Editor's Picks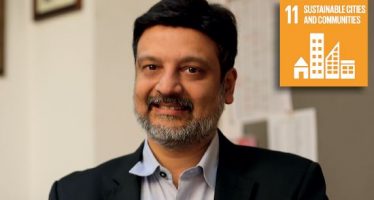 "When you spread joy, it returns to you multiplied," says Huzaifa Khorakiwala, more commonly known as "Sir Dr Huz". Wise
Heroes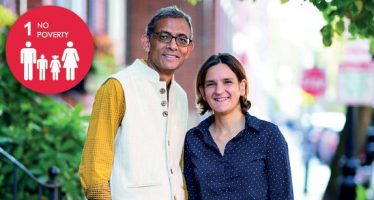 Abhijit Banerjee and Esther Duflo give new meaning to the term "power couple". The husband-and-wife team are economics professors at