Making Expo 2020 Deeply Personal: How Accenture Helped Put the Visitor at the Heart of the World's Greatest Show
When we first started working with Expo and Etisalat Digital over six years ago, they had bold and ambitious plans for what they wanted Dubai's Expo to be. Now that it's all over, we can say without argument that Expo2020 has lived up to those goals despite a global pandemic. It has been a privilege to be the Digital Services Partner of what ended up being a global mega-event. However, for Accenture, the key to success was not the scale, although that was impressive, but the personal experience that each visitor had.
Our role as a Premier Partner was all about creating one of the smartest and most connected places on Earth, but not just for the sake of it. The intelligence and connectivity had to be in service of a bigger goal: the Visitor Experience. Expo, Etisalat and Accenture worked out from the beginning that an individual personal experience for each visitor should be the golden thread that tied everything else together. So we set out from day one to put the visitor at the heart of our thinking.
When Accenture started to work with Expo2020, it had a straightforward plan that was right for that time, but two factors combined to cause significant disruption. Firstly, the pace of technology innovation was accelerating, significantly giving the potential to better understand and serve visitors. And secondly, what those visitors wanted and expected changed considerably over the years, not just because of the impact but also because of how they consumed services from other providers like Netflix, Airbnb and Google.
"Our integrated intelligent systems for Expo teams, nations, vendors and suppliers – delivered end-to-end and integrated solutions, driving real connections."
Today, with Expo now in the rearview mirror, we can see that the event proved an ideal platform to use the latest innovations and solutions to address many of the global challenges the world will face in a post-COVID era, such as the future of work, energy transition and social change all of which aligns strongly with Expo2020's core themes of Sustainability, Mobility and Opportunity.
From an Accenture perspective bringing Expo to life was a living example of our purpose in action – delivering on the promise of technology and human ingenuity. To deliver the value that Expo was looking for required a truly One Accenture approach bringing together our expertise as a global leader in Strategy and Consulting, Interactive, Technology and Operations across more than 40 industries, all powered by the world's largest network of Advanced Technology and Intelligent Operations centers.
Helping the Expo bring its story to millions worldwide, Accenture developed Expo 2020's visitor-facing digital channels, including Expo 2020's official mobile app, virtual assistant, website, physical and digital Expo 2020 Map, as well as back end platforms as CRM, campaign management and customer profiling. The suite of digital channels leveraged Artificial Intelligence (AI), NeuroLinguistic Processing (NLP), and advanced analytics to ensure every individual's accessible and relevant experience. Delivering a personalised experience to millions of visitors meant integrating over a dozen applications, systems and platforms from multiple vendors to create a straightforward ticket-purchasing journey and access control.
Our unified approach consolidated the various systems to optimise the end user's experience. As a result, visitors benefited from a one-stop destination – a simple yet powerful, efficient, fast, and accessible cross-channel platform in the palm of their hands.
Our integrated intelligent systems for Expo teams, nations, vendors and suppliers – delivered end-to-end and integrated solutions, driving real connections. These intelligent systems supported various Expo teams from employee to participants and from visitors to partners to achieve their goals using resilient, reliable, and secure applications. For example, the Participant Portal, developed for Expo 2020, was a one-stop-shop for the more than 190+ participating countries and partners to submit their Pavilion designs, themes and content on an interactive platform that integrated authorisation, supply chain management and workforce licensing functions.
We also integrated and stage-managed the myriad components and applications behind the scenes, underpinned by our Services Delivery Platform (SDP). The SDP integrated data from more than 80 different applications, including third-party solutions and government authorities, orchestrating the digital journey for participants and visitors.
Our tailored services delivered via the Expo 2020 mobile app (which we developed) helped visitors pre-book specific time slots or reserve entrance timings as part of a smart queue management system. In addition, users could manage their bookings, send and share tickets, participate in a referral program and retrieve lost tickets.
Amal – an AI-powered Visitor Assistant developed in collaboration with Smart Dubai – helped gather information on shows and attractions and give live feedback throughout the six months of the Expo. Offering services on multiple platforms, including the Expo 2020 website and the mobile app, Amal processed and analysed volumes of information to answer visitors' questions accurately and fast. The platform was designed to learn and automatically develop and improve offered services to visitors.
Finally, as a Premier Partner, Accenture had the opportunity to create and run a dedicated venue at the heart of Expo 2020 Dubai, which we called The Accenture Exchange, designed to show our clients and employees the best of what Accenture could offer and how we used it to help Expo. At the Exchange, we had some of Accenture's most powerful, cutting-edge and engaging innovations for the duration of the Expo. As an immersive environment, the space showcased Accenture's innovative demos in artificial intelligence (AI), blockchain, cloud, quantum computing, machine learning and, in the later months, the Metaverse. Demos included information security and customer relations solutions, e-ticketing technologies, AI-powered virtual assistants, geolocation services, and more. Over the six-month event, the Accenture Exchange hosted more than 1000 clients for events covering key areas such as sustainability, energy, health, travel and tourism, and global payments.
As I look back now at the six months that Expo was open and the six years we worked with Expo 2020 and Etisalat Digital to create the world's most successful Expo, I am full of pride for what our One Accenture team achieved. We learned many things over that time, but more than anything, we learned that when you work in true partnership with your clients and partners and focus on putting the customer at the heart of everything, then nothing is impossible. I believe what we achieved at Expo 2020 will be the blueprint for future events, and not just other Expos, for years and that truly shows Accenture on its best day.
---
Tags assigned to this article:
uae
---
You may have an interest in also reading…
Asia Pacific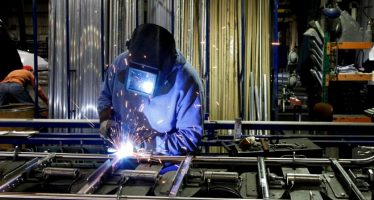 Manufacturing expansion has been a vehicle for job creation, productivity increases, and growth in non-advanced economies since the second half
Middle East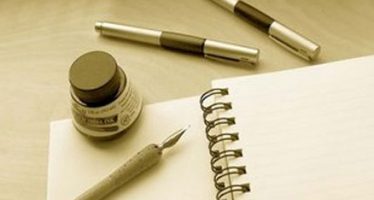 CFI has identified the best emerging market cities to do business in this year. We have chosen not to rank
Middle East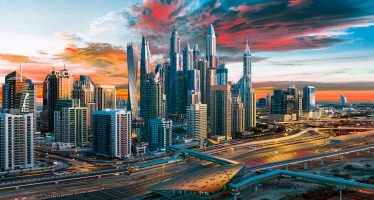 Nearly seven years ago, President His Highness Sheikh Mohamed bin Zayed Al Nahyan provided a glimpse of what the future