Elaine Yan Ling Ng: Designer Egged-on by Nature's Potential for Unique Beauty
The design world often looks to nature for inspiration, and Elaine Yan Ling Ng, a traditional weaver and innovative designer, finds magic in that marriage.
"I am always inspired by nature and its cleverness such as its innate engineered structure," she shared with The Luxury Conversation. "Take an eggshell for example — it appears to be fragile, but it has a very strong chemical bonding, calcium carbonate, just like seashells."
The British-Chinese artist is exploring this theme in collaboration with Nature Squared, a Swiss company that combines heritage artisan craftsmanship and sustainably sourced natural materials to create luxury surfaces. Before joining forces with Yan Ling Ng, Nature Squared specialised in bespoke projects, using feathers, bones and shells to deliver one-of-a-kind elegance.
"Bespoke work doesn't usually involve repeat processes, nor does it maximise an existing supply chain or natural materials' potential, which limits the amount of natural waste that can be used," she says. "With eggshells, for example, most people see them as waste, but I see an endless playground and limitless resource."
Some 250,000 tonnes of eggshell waste end up in landfill — and Yan Ling Ng is determined to harness this untapped resource in circular economies that create local employment and contribute to social sustainability.
Together, Yan Ling Ng and Nature Squared have launched CArrelé, a brand name derived from the periodic symbol for calcium (CA) and the French word carreler, which means to tile or pave. Handmade eggshell tiles are the first product in this ongoing commercial project, which aims to create an ecosystem that addresses issues of sustainability and waste.
"The inspiration came from the use of chicken eggshells as agricultural waste in medical and dental therapies," she told Home and Decor. "I thought that if solid biological waste is good enough for the medical industry, that's proof that it has great strength and stability. With a change of formula, these properties could potentially be used in other industries such as architecture."
The Hong Kong-based designer makes regular visits to Nature Squared's factories in the Philippines and works with the R&D team to develop the eggshell tiles. The tiles are created using locally sourced white eggshells that are coloured using natural dyes and cured at room temperature.
"Eggshell is a renewable bio-ceramic that can serve as a de-carbonating filter because it has the preference to absorb and carbonate CO2 over other gases. This is a stark contrast to the traditional production of ceramic and porcelain wall tiles," she explains. "The CO2 emission from ceramic tiles reaches an average of 180,000 metric tonnes a year. About 80 percent of the total CO2 output is emitted during the firing and drying process. We are committed to creating a zero-CO2-emission tile, which could absorb CO2 throughout the production process."
Yan Ling Ng is an award-winning artist and Ted fellow. She graduated with a master's in Design for Textiles Futures from Central Saint Martins College of Art and Design, London, and studied Business Sustainability Management at the University of Cambridge's Institute for Sustainability Leadership. She founded The Fabrick Lab in 2013, where she serves as design director.
"Throughout my career I've always worked to bring technology and textiles together, with sustainability hovering at the back of my mind. But now it's great because with the pandemic I've seen sustainability grow into a more popular and important topic for brands and consumers alike. I'm so glad, because in the last 10 years I haven't really been able to make that the main focus of our studio as it wasn't the hot ticket topic that would bring in the bread and butter. Now our studio can put that in the forefront and work on implementing sustainable approaches as part of our core services, which is exciting."
For those interested in decorating with CArrelé's eco-friendly multihued eggshell tiles, prices start at €595 per square metre.
---
You may have an interest in also reading…
Europe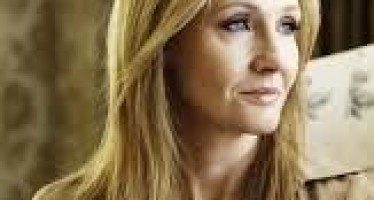 When the first edition of a book published in 1997 already fetches upward of twenty-thousand pounds, it is sure to
Editor's 10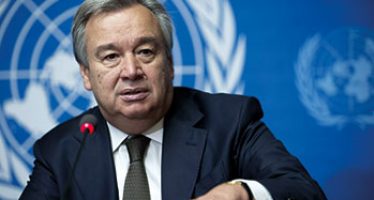 The world is in pieces. No longer the preserve of two competing global powers – or even a single triumphant
Finance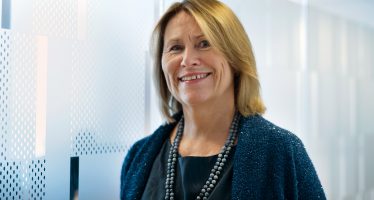 In pre-pandemic Oct 2019 (about 20 months ago) you wrote an article for CFI.co magazine that highlighted the importance of