Mahendra Singh Dhoni: Captain Cool Meets his Younger Self to Pass on Business Tips
Mahendra Singh "MS" Dhoni, one of India's most celebrated cricket players, has earned the nickname "Captain Cool" for his calm resolve on the pitch.
His reticence with the media has lent Dhoni an air of mystique, too. On the rare occasions that he breaks his silence, journalists jump at the chance for an exclusive.
But the champion cricketer has taken media matters into his own hands. He has launched a video in which a young, long-haired Dhoni, shy and a little awestruck in 2005, sits opposite himself to interview the Dhoni of today.
The video was released on April 2 to coincide with the 10-year anniversary of India's historic win over Sri Lanka in the 2011 World Cup. The media campaign was sponsored by Gulf Oil, where Dhoni — a keen motorcyclist — is a brand ambassador.
"I am delighted to be associated with a brand like Gulf Oil that is driven by passion to move forward. As an avid biker myself, I can very well connect with the brand's proposition and product offerings," said Dhoni, who owns 80 bikes in his personal collection.
"This campaign makes me nostalgic as I revisit my favourite cricketing moments including the winning shot at the 2011 World Cup Finals. It gave me a feel of how it would be to meet my younger self, what we would talk about and what I would advise him if we met".
That advice is geared towards honing athletic prowess — but the counsel rings equally true in the business world.
It's all about consistency and attitude, according to Dhoni. "You should be desperate to contribute in every game. And of course, it also comes down to how well-prepared you are. Your planning. Your execution, depending on the opposition."
He talks about experience as a double-edged sword, where continued success pushes the competition to imitate or outmanoeuvre. "So… you'll have to keep improving your game."
He stresses the importance of mental fortitude, consistent practice and the willingness to adapt. To stay ahead of the game, you must also enjoy it.
"Of course there will be challenges, but think of them as opportunities to prove yourself. Because whatever the team's requirements, that's always your priority."
It bears repeating — this is sound business advice. And Dhoni applies it throughout his many entrepreneurial endeavours.
Cricket is the second-most popular sport in the world, with an estimated 2.5 billion fans — the majority of whom come from India. Dhoni announced his retirement from international cricket on August 15, 2020, but he still captains the Chennai Super Kings, an Indian Premier League team.
His love of the sport comes second only to his patriotic pride. His wife, Sakshi Singh Dhoni, was a very close third, he joked during a Wisden interview. "Sakshi provides the spark I might sometimes need," he continued. "Jokes aside, she is the person to whom I have reference. She is both loving and inspirational."
Sakshi doesn't often accompany Dhoni on the road. Her hands are full with the media company she runs, Dhoni Entertainment. In partnership with Black White Orange Brands, the production house will launch the first animated spy series set in India, using Dhoni as inspiration for its titular character. It's expected to air in 2022.
Dhoni also likes to own sports team, as well as play in them. He is co-owner of a football club, a hockey club and a racing team. He has launched his own footwear line and invested in an India-based online marketplace for used cars. He has joined forces with a food and beverage company to produce chocolate and beer. He became a stakeholder in an organic fertiliser company. He has also entered the chicken farming business and sells vegetables from his 43-acre farm. He's now exporting produce consignments to Gulf countries, starting with Dubai.
The star athlete has established the MS Dhoni Cricket Academy (MSDCA) in partnership with fellow sportsman, Mihir Diwakar, founder of Aarka Sports. MSDCA now operates on a global scale, with operations in India, the UAE, Qatar, Canada, New Zealand and the UK — in short, all the places where cricket is king… or at least gives soccer a run for its money.
---
---
You may have an interest in also reading…
Editor's Picks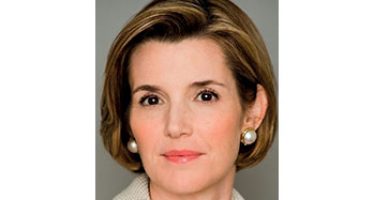 She has been called The Last Honest Analyst and suffered years of sexual harassment before gaining recognition as one of
Editor's Picks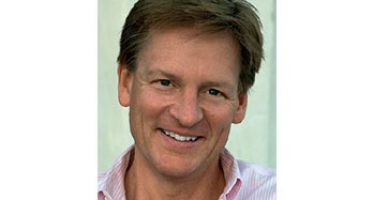 Few writers can match Michael Lewis' uncanny sense for capturing, and explaining, the zeitgeist. After detailing the inner workings of
Banking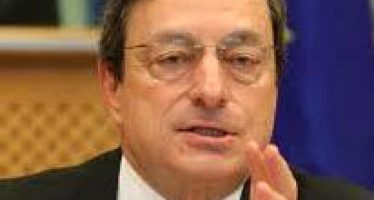 Italian banker Mario Draghi entertains no doubts at all: Pessimist, sceptics, naysayers and assorted worrywarts severely underestimate the resolve extant