As If on Rails: The Innovation Driving the MTR Corporation
MTR Corporation's mission is to keep cities moving — and it lives up to that promise.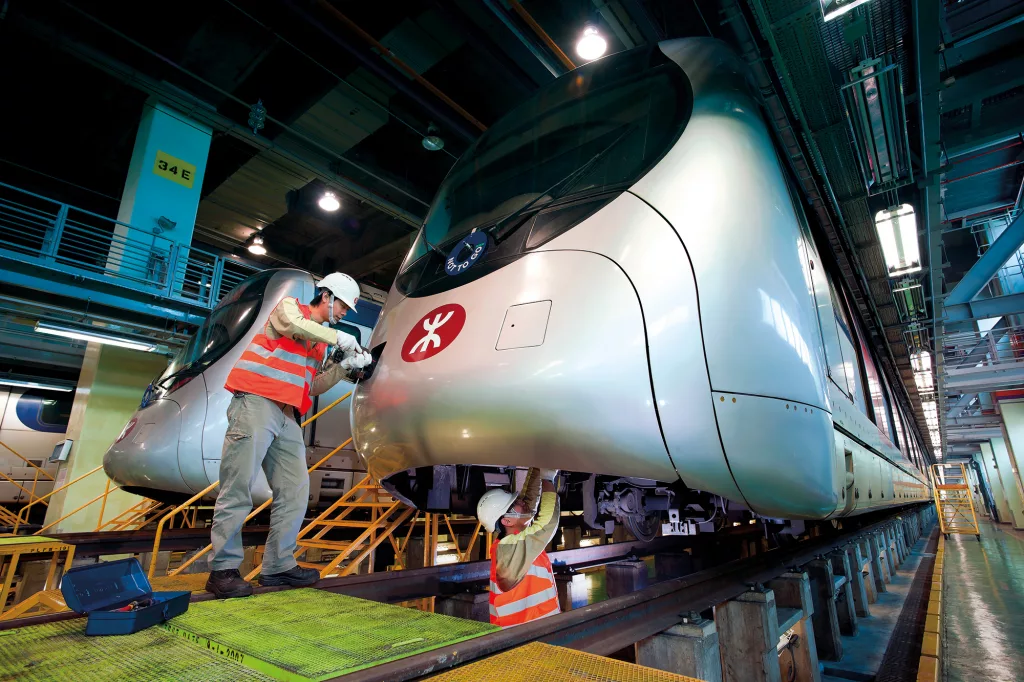 With a business stretching from its Hong Kong base to cities in Europe, Australia and mainland China, the company is one of the world's leading railway operators. And that means leading in safety, reliability, customer service, and cost-efficiency.
Despite the challenges of a globally unstable economic climate, and reduced patronage and farebox revenues (all revenues collected from fare-paying passengers) due to the pandemic, the company is moving ahead and achieving new milestones.
Major achievements in 2022 included the successful opening of the Cross-Harbour Extension of Hong Kong's East Rail Line. This extends a line first built over a century ago, from Kowloon across to the city's CBD on Hong Kong Island, via a tunnel beneath Victoria Harbour. MTR has also launched services on the Elizabeth Line, London's new east-to-west network, which it operates on behalf of Transport for London.
The innovative Rail Plus Property (R+P) business model provides a foundation for the generation of diversified revenue streams. As well as building new rail lines, MTR plans and creates fully integrated commercial and residential communities above, or adjacent to, stations along the track alignment.
This has led to a transit-oriented development (TOD) pattern of city growth. Along with a train service reaching all 18 districts in Hong Kong — with an on-time performance of 99.9 percent — the company has 14 shopping malls and manages 120,000 residential apartments. Globally, MTR carries nine million passengers daily, and employs more than 50,000 staff. With revenues from its transport services within and beyond Hong Kong, as well as property development, property rental and station commercial businesses including advertising, the company has strong and sustainable foundations.
MTR is on a transformation journey which has innovation at its heart. Mobility shapes cities, societies and quality-of-life, and high-capacity railways, coupled with extensive digitalisation and integration with last-mile connections, serves as the backbone of smart cities of the future.
By using smart technologies more widely, MTR aims to remain a global leader in the mobility sector by enhancing customer service, improving asset management, and providing an efficient and reliable service. Customer-service robots deployed in some Hong Kong stations and shopping malls are an example of this corporate focus on innovation. Robots were also deployed for cleaning duties on trains and MTR premises during the pandemic.
A Vision of Smart Mobility
The integrated MTR mobile app provides customers with real-time service information, useful transport-related functions, and news of special offers from MTR malls and station shops. It includes a loyalty programme: customers earn points which can be redeemed for discounts or other rewards when they buy a train ticket or make purchases at stations or malls.
To keep a busy city moving smoothly, train service performance must be at world-class standards. MTR aspires to Smart Maintenance and Smart Asset Management. Image- and data analytics, supported by AI, monitor railway infrastructure to detect any potential problems before they arise.
Innovation and technology have been embedded into MTR's corporate strategy. Engine 2, a new growth engine, is one of three strategic pillars along with the Hong Kong core, as well as mainland China and international business. It enables systematic innovation for business growth and the development of new ventures including smart city, railway technology, new retail, mobility-as-a-service, financial and data services, and new mobility modes.
To tap into promising new technologies and talent, the company partners with universities on research and joint investment in technology start-ups. Its established subsidiary, MTR Lab, steers innovation and co-operation with outside parties to commercialise technology breakthroughs. Staff are encouraged to pursue their own ideas, and can apply for funding support to achieve proof-of-concept.
This drive to embed new technology extends to railway projects. With the extended East Rail Line commissioned this year, the company is moving ahead on five new projects in Hong Kong. It has committed over HK$100bn (£11.04bn) in project investment over the next few years, as well as the Oyster Bay property development creating 20,000 residential units. New railway projects will be designed with building information modelling (BIM), and use modular and precast construction to conserve energy and minimise disturbance to nearby communities.
Beyond Hong Kong, MTR has operations in London, Stockholm, Melbourne, Sydney, Beijing, Hangzhou, Shenzhen and Macao. The company continues to connect and build communities with an innovative, inclusive and sustainable approach. MTR aims to create value for all stakeholders, and its transformation journey includes principles of social inclusion, advancement and opportunities, and greenhouse gas emissions-reduction. The company has a target of 2050 to achieve carbon neutrality.
For MTR, setting social targets and creating shared value with customers, staff and the broader communities that it serves are a vital part of the vision to sustain high quality services and achieve long-term sustainability.
See here for the magazine version. 
---
You may have an interest in also reading…
Corporate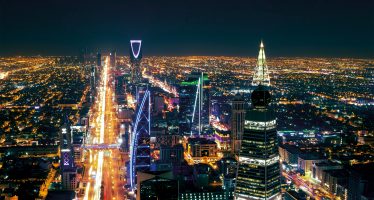 A strong governance system has been the pillar of Al Fozan Holding's consistent growth over the course of its 60-year
Corporate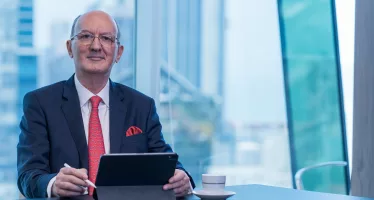 Industry pioneer Active Capital Reinsurance, Ltd. (Active Re) was founded in in Barbados in 2007, and now has offices in the US,
Finance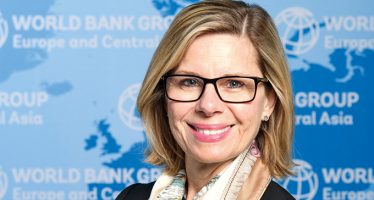 2021 needs to be the year that climate change urgency truly entered the collective consciousness and lasting action followed. In