Sri Lanka: Recovery, Redemption & Re-Birth
Ranil Wickremesinghe, Sri Lanka's most resilient and experienced politician, was gifted his country's presidency by his political opponents, just as his nation had been declared bankrupt. Although critics question his legitimacy to be Head of State as he lacks a popular mandate, Wickremesinghe has since shown that he is perhaps the only person who can now resurrect a nation that was self-destructing between hope and anarchy. On July 9th 2022, a tsunami of protestors came to Colombo to oust President Gotabaya Rajapaksa from office and amidst chaotic scenes, with security forces almost overwhelmed, Wickremesinghe's own private residence was torched and destroyed. It was a pivotal moment. The grip that the Rajapaksa family had on Sri Lanka dramatically ceased, yet through their control of Parliament, Wickremesinghe was appointed by MPs to be the next President, and by a resounding majority.
The pearl of the Indian Ocean has the distinction of being Asia's oldest democracy and should have been a beacon of economic success after gaining independence from Britain after World War II. But successive governments have squandered the opportunity to create an economy that encourages export-led businesses to thrive and instead Sri Lanka is now seeking its seventeenth IMF programme as a bailout, after sixteen such interventions have previously failed to generate sustainable long-term growth. Wickremesinghe also has to contend with healing a nation divided by the unresolved legacy of militant insurgencies, most notably the defeat of the Liberation Tigers of Tamil Eelam (LTTE) in 2009, as well as past and present allegations of human rights abuses that continue to surface at the UN Human Rights Council in Geneva.
Since coming into power, Wickremesinghe has restored both political and economic stability: whereas fuel queues had lasted for 3 days they are now rare, power cuts are shorter and farmers are able to grow crops with access to fertilisers, that had previously been denied. Anti-government protests are smaller and have not caught the public imagination to the same scale as when the Rajapaksas were in government. Wickremesinghe has used his political acumen to hold together his cabinet of ministers despite them being elected from rival political parties and his government is able to pass legislation, including a recent constitutional amendment. A new budget is currently before parliament which features plans to turnaround Sri Lanka's economy including unpopular tax hikes as well as increased welfare payments to address rising levels of poverty. The immediate obstacle is to agree debt-restructuring terms with one of its main bilateral creditors, China. Sri Lanka's relations with China are complicated by a series of white-elephant infrastructure projects funded by Chinese debt and the perception in the West and India is that successive Colombo administrations have tilted too closely towards Beijing. Re-setting Sri Lanka's foreign policy will need to be a major objective for the president's diplomats.
Wickremesinghe is perhaps the only leader who could now heal the political and social wounds of the ethnic conflict that led to Tamil demands for a separate independent state being defeated by militarily action. He has recently called for meetings with all Tamil political parties to resolve this national issue before Sri Lanka's 75th independence anniversary on February 4, 2023. No doubt high on the agenda will be the issue of implementing the 13th Amendment, where Tamil politicians have long sought for provincial councils to be given greater devolved powers. Moreover, the government is commendably about to propose and establish a Truth and Reconciliation Commission (TRC) that will seek to address grievances amongst victim communities across the island, that have suffered loss and pain due to multiple insurgencies and the state's responses to them. This Commission is likely to be modelled on South Africa's TRC, which was so ably championed by Bishop Desmond Tutu. Sri Lanka's TRC's independent commissioners who emerge will have a heavy duty of responsibility to bring healing and unite a fractured society. With Britain too seeking to accommodate a Truth Commission to address long-standing abuses during the Northern Ireland troubles, it would be good to see the British government seeking to offering a generous hand to Sri Lanka's efforts to establish their TRC. Britain and Sri Lanka share a similar legacy of trying to heal divided communities, preventing the recurrence of violence and maintaining their respective union states.
As an island nation, Sri Lanka will face significant Climate Change challenges as well as opportunities. Global rises in temperature could result in volatile weather patterns that may have devastating consequences, as recently experienced in Pakistan. Sri Lanka is blessed with a rich biodiversity in its oceans, mangroves, and rainforests which must be protected and allowed to flourish. As a predominantly Buddhist country, Sri Lanka has led on environmental issues, but more can be achieved. Sri Lanka is still to receive adequate compensation for the pollution and environmental damage caused by last year's X-Press Pearl shipping disaster and lessons need to learned to avoid such calamity in the future. Sri Lanka is far too reliant on fossil fuels yet has made notable efforts towards renewable energy, particularly with hydroelectric power, as when Margaret Thatcher's UK government helped to finance the Victoria Dam project in the 1980s. Today, Sri Lanka should be exploiting its abundant potential for solar and wind power. Plans are underway to develop a major solar and on-shore wind project in Pooneryn, in the north and the possibility of electrical grid connectivity to India could mean that Sri Lanka earns valuable foreign exchange from any surplus power generation. The World Bank believes that Sri Lanka has huge potential for offshore wind energy which exceeds its domestic needs, and with an opportunity to produce other fuels, such as green hydrogen and ammonia. Unlocking this potential will require external expertise and some considerable financial help. Speaking at COP27 in Egypt, President Wickremesinghe was hailed for championing the global south: "Developed nations should be giving leadership to overcome climate challenges rather than abdicating their responsibilities. It's ironic that the $100bn pledged annually has not been available in the coffers to finance climate challenges, as many developed nations deem it fit to renege on their climate financing contributions." It will be interesting to see if the Fund for Loss & Damage that was recently agreed by industrialised nations at COP 27, will mean that Sri Lanka is able to obtain financial help to develop its substantial offshore wind and other renewable energy potential.
Yet for Sri Lanka to really emerge from this year's series of crises, Ranil Wickremesinghe must seek to implement some bold "system change" reforms that a new generation are calling for. There is now a growing demand from both within and without the country for the government to meaningfully address corruption. The IMF staff level agreement pointed to Sri Lanka having to adopt measures "Reducing corruption vulnerabilities through improving fiscal transparency and public financial management, introducing a stronger anti-corruption legal framework, and conducting an in-depth governance diagnostic, supported by IMF technical assistance". Adopting mechanisms that address accountability, a more independent judiciary and the removal of bureaucratic red-tape will have a profound positive effect in enhancing flows of foreign capital into Sri Lanka and discourage those who are currently tempted to leave the country for perceived greener pastures. Sri Lanka has large and influential global diaspora communities who would welcome the opportunity to return, invest and develop their motherland, if a favourable environment is seen to exist.
In the past, Sri Lanka's political classes have dodged these issues in favour of maintaining their own privileges. Time will tell, but Ranil Wickremesinghe could yet be Sri Lanka's saviour. By seeking redemption in the twilight of his own political career, Sri Lanka could not only forge a recovery from its economic fall, but Wickremesinghe could lead a long-overdue awakening that could be the re-birth of his entire nation.
---
Tags assigned to this article:
imf
---
You may have an interest in also reading…
Asia Pacific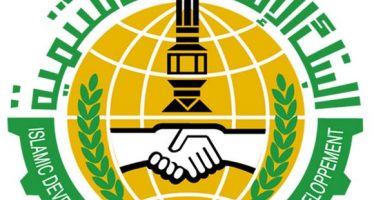 The Member Country Partnership Strategy (MCPS), introduced in 2010 as an outcome of the Islamic Development Bank Reform Agenda, is
North America
Sport has cultural and economic importance; every country celebrates stars and leagues and teams in some form. It's one of
Asia Pacific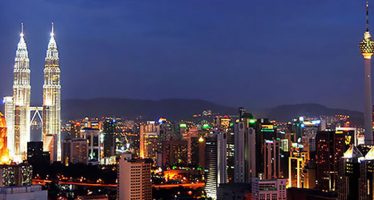 Ben Lewis, The Asian Lawyer (20/02/12): For many international lawyers, the term Islamic finance immediately calls to mind images of