Michael Scherb: Opportunities Galore in Mining for Those with Long Investment Horizons
"Look around and almost everything you see comes from mining." For Michael Scherb, it was a lightbulb moment that the mining industry is where the supply and value chains start. That insight, though obvious once expressed, is still often overlooked, or even ignored.
Founder and CEO of London-based Appian Capital Advisory LLP, Michael Scherb has bridged the gap between miners, executives, and financiers. As a result, his company has become one of the largest global private equity firms focused exclusively on mining. Even though it is one of the world's oldest industries with hematite pits carbon-dated to 43,000 BCE in Eswatini (Swaziland), mining has long suffered from several inefficiencies.
"Expert mining engineers do not necessarily make the best CEOs. Moreover, mining is rife with risk. It takes an average of fifteen years to bring a mine online. When that finally happens, it may well be at the wrong time of the commodity cycle. The proper allocation and provision of capital is often a major bottleneck. There is a pronounced dearth of funds and expertise in this space. We provide both. Mining is a capital-intensive business with long lead times, but it has been mostly driven by short-term considerations."
Ignoring the Next Quarter
It is here that Appian Capital Advisory LLP makes a difference and leaves its mark: "Our investors, mostly generational wealth, do not worry about the next quarter's results. Their investment horizon spans decades and even generations." Mr Scherb explains that his company has a good finger on the "pulse" of long-term capital sources. "We see that these investors are more willing to have exposure to mining as they diversify away from oil and natural gas. This new trend is likely to benefit our industry steadily."
Scherb points out that his company does much more than provide long-term funding for the development or redevelopment of mining projects: "We bring in highly qualified technical staff with deep experience in metals and mining to work alongside our portfolio companies. Our capital is value add in that respect, providing more than just finance to ensure projects maximise their potential.
Scherb started his career twenty-odd years ago in China, structuring foreign investment into the country, where he was instantly impressed with China's rapid transformation: "Construction activity was frantic with skylines changing their contours almost by the week." He soon recognised that every building used materials sourced from mines. It led him, in due course, to JP Morgan's Metals and Mining team, where he worked on $185bn worth of transactions spanning mergers and acquisitions, equity and debt.
Following that, Scherb founded Appian Capital Advisory LLP in 2012, raising his first fund in 2014, to take advantage of opportunities in this underserved sector. "It is an industry crucial to society. This is even more true now that the energy transition is approaching, which is six times as resource intensive as non-renewables. Our two private equity funds are seventy per cent exposed to critical minerals. We currently have around $2bn in assets under management and are in the process of setting up a third fund."
Bottlenecks
Whilst politicians are committed to delivering the energy transition, few seem to understand that those plans, commendable as they are, run counter to what is readily available. "Almost no one has done the math. For the energy transition to be successfully completed, the world's nickel output must grow by a factor of forty. We also need seven times as much copper as is being mined today. A major new copper deposit must be discovered every three months for the near future to meet expected demand. So, there is the bottleneck which has the potential to disrupt our move towards renewables."
It logically follows that mining is set to become an even more profitable business. "It is our goal to mine in a sustainable fashion, adhering to and addressing the full suite of environmental, social, and governance concerns by proactively engaging all stakeholders and operating small-footprint mines at peak efficiency."
He finds it somewhat puzzling that investors are largely unaware of mining's potential: "Just consider that most publicly listed mining companies trade at just four times their EBITDA, while that number shoots up forty times for battery makers, and double that for electric vehicle manufacturers. Also, mining companies trade on a fifteen per cent free cashflow yield. Whereas most renewable energy companies trade on just half a per cent of FCF. That tells you something is awry in the sector."
Michael Scherb states the negative perception of mining is something to overcome: "There is this idea that miners busily rooting around in the earth's crust are to blame for the destruction of nature. That is, however, a misconception and belongs in the once-upon-a-time category. We need to talk about all the good mining does and can do for local and often isolated communities. And how the industry has embraced sustainability. In short, mining needs to market itself a bit better."
---
You may have an interest in also reading…
Corporate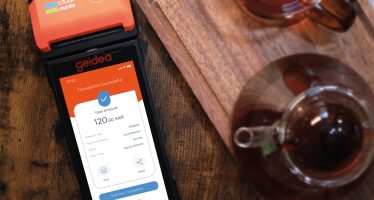 Geidea is a fully licensed payment-service provider of digital banking technology, point-of-sale terminals, and business management solutions for financial institutions
Corporate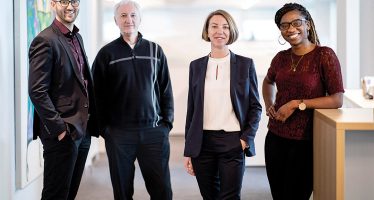 When the pandemic hit, the Public Sector Pension Investment Board (PSP Investments) was one of the first employers in Montreal
Asia Pacific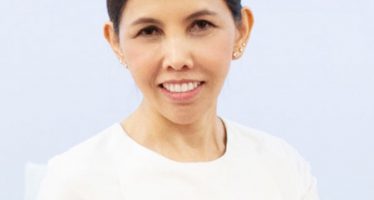 Under the leadership of Mr Vitai Ratanakorn, Secretary General, Thailand's Government Pension Fund (GPF) has taken a new approach to